Impossible Pie is the easiest pie you will ever bake, it makes its own crust and two delicious layers while baking.!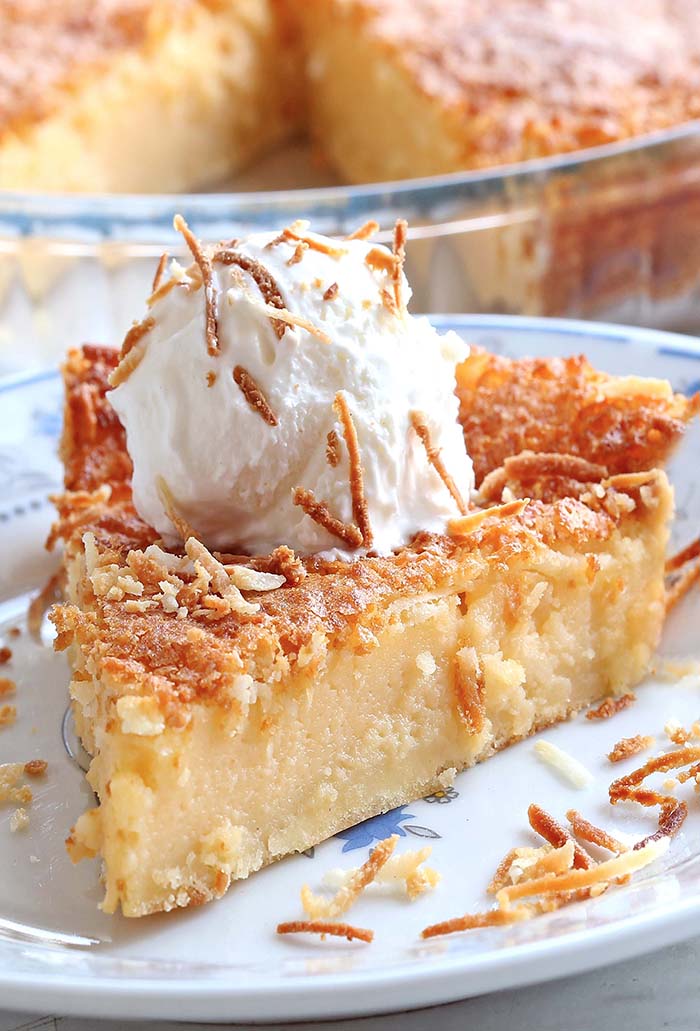 Why is it called Impossible Pie ?
A while back, a family friend asked me if I had the recipe for Impossible Pie, and do I know why is it called "Impossible".
If you follow CC for some time, then you must have tried Impossible Pumpkin Pie Cupcakes,
one of the most popular recipes on the blog.
Of course I have it, I nodded to him, it's one of the recipes that we all grew up with, they are just too good to miss out on.
Anyway, that of course provoked me to launch an internet search for the recipe.
Impossible Pie became widely known in the 1970s when it was printed on the backs of Bisquick boxes. It seems that no one really knows for sure where the name came from, but it may be from the fact that this pie is "impossibly" easy to make. Or maybe it's because it seems "impossible" how a bunch of ingredients that are just mixed together can end up as a three layer pie. Or because it magically makes its own crust….
Anyway, Impossible Pie recipe has got to be one of the most delicious dessert pie recipes you have ever tried!
How to make Impossible Pie
This Impossible Pie is really easy to make, with simple ingredients that you have in your pantry and just 5 min prep time.
Eggs
Butter
Sugar
Milk
Flour
Coconut
When I say easy I really do mean easy. It's a case of mixing all the ingredients listed below, adding to a pie pan and going to have a cup of coffee or the beverage of your choice whilst you wait for the Impossible pie to bake.
When the impossible pie is ready, it will have a slight wobble to the surface. You'll notice it has formed a slightly rough coconut textured crust on the top,  smooth and creamy filling of a baked egg and coconut custard, and a kind of puff pastry crust at the bottom. So what you end up with is like a magic pie with a three layer. So that must be impossible right? See for yourself!
I have to admit, however, that as a lover of a good pie crust, there was nothing about this pie that tasted remotely pie-crust-like.
Can this be made a day ahead and served chilled ?
I have enjoyed leftover pie, so though I think the pie is best the day it is made,
you can make it a day ahead and store in the fridge for the following day.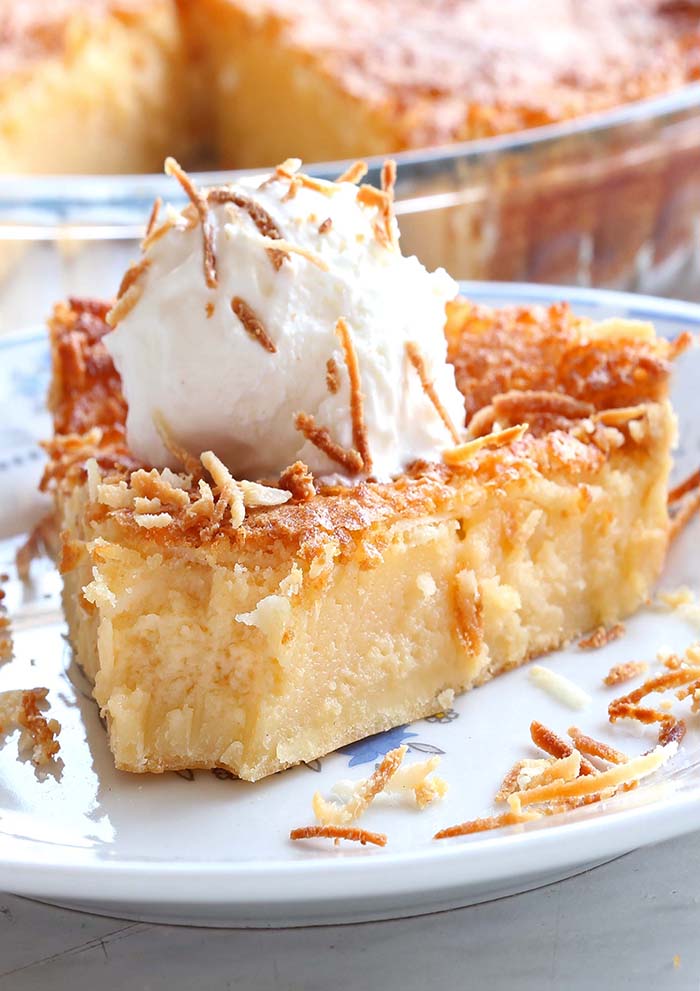 Impossible Pie Recipe
Ingredients
4 eggs
¼ cup butter, melted
1 cup sugar
½ cup flour
¼ teaspoon salt
½ teaspoon baking powder
2 cups milk
1 cup flaked coconut (more if desired)
1 teaspoon vanilla
Instructions
Preheat oven to 350F.
Place all ingredients to a large bowl and beat together until combined, or place in blender at one time and blend until mixed together. Pour into a greased 9 -10 inch pie dish.
Bake for 1 hour or until center is firm and pie is golden.
The pie will have a slight wobble to the surface. That will set as it is cooling.
When done, crust will be on bottom, custard in the middle, and coconut on top - right where they belong!
Allow to cool and refrigerate until completely chilled or overnight.
Serve with your favorite ice cream, and sprinkle with toasted coconut.
Craving more PIE Recipes ?
Delicious Cinnamon Roll Apple Pie that uses homemade apple pie filling, refrigerated cinnamon rolls, and crumb topping to create a delectable, easy FALL Dessert.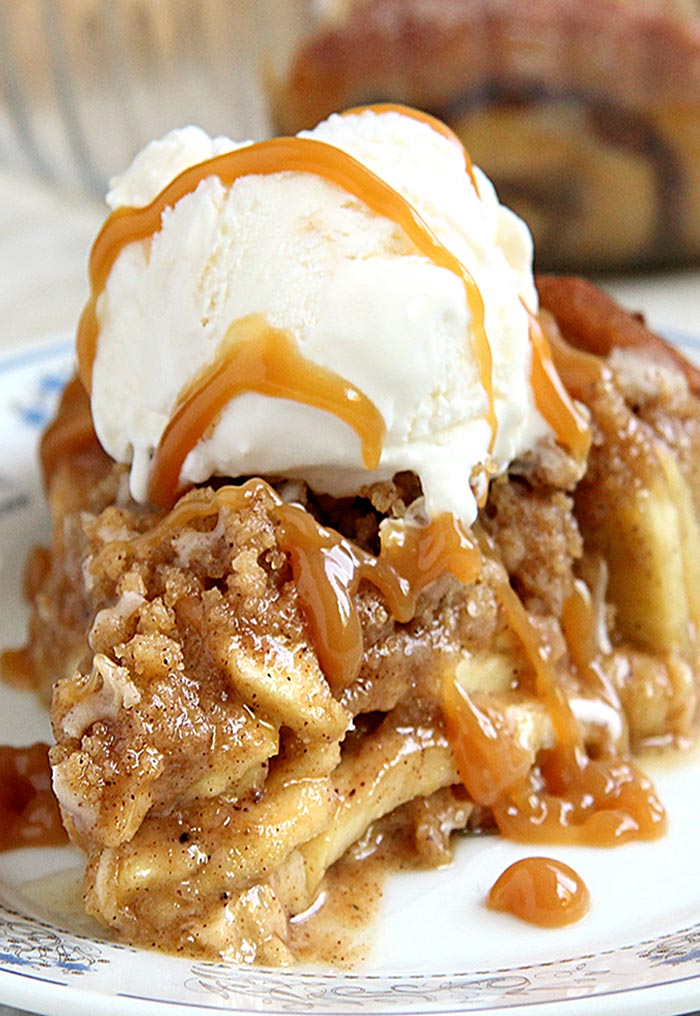 An easy strawberries and cream pie made with graham crackers, whipped cream, cream cheese and fresh strawberries.