Impossible Pie Recipe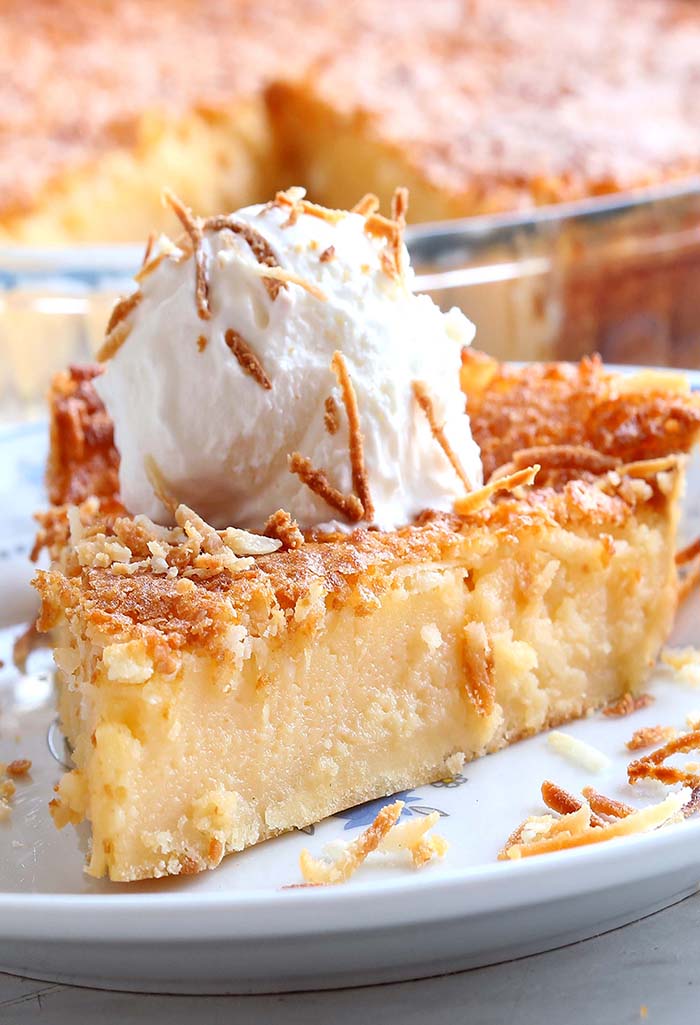 4 eggs
¼ cup butter, melted
1 cup sugar
½ cup flour
¼ teaspoon salt
½ teaspoon baking powder
2 cups milk
1 cup flaked coconut (more if desired)
1 teaspoon vanilla
Preheat oven to 350F.
Place all ingredients to a large bowl and beat together until combined, or place in blender at one time and blend until mixed together. Pour into a greased 9 -10 inch pie dish.
Bake for 1 hour or until center is firm and pie is golden.
The pie will have a slight wobble to the surface. That will set as it is cooling.
When done, crust will be on bottom, custard in the middle, and coconut on top - right where they belong!
Allow to cool and refrigerate until completely chilled or overnight.
Serve with your favorite ice cream, and sprinkle with toasted coconut.