Easy Apple Pie Egg Rolls!! a quick and easy dessert egg rolls filled with warm homemade apple pie filling and served with a caramel dipping sauce.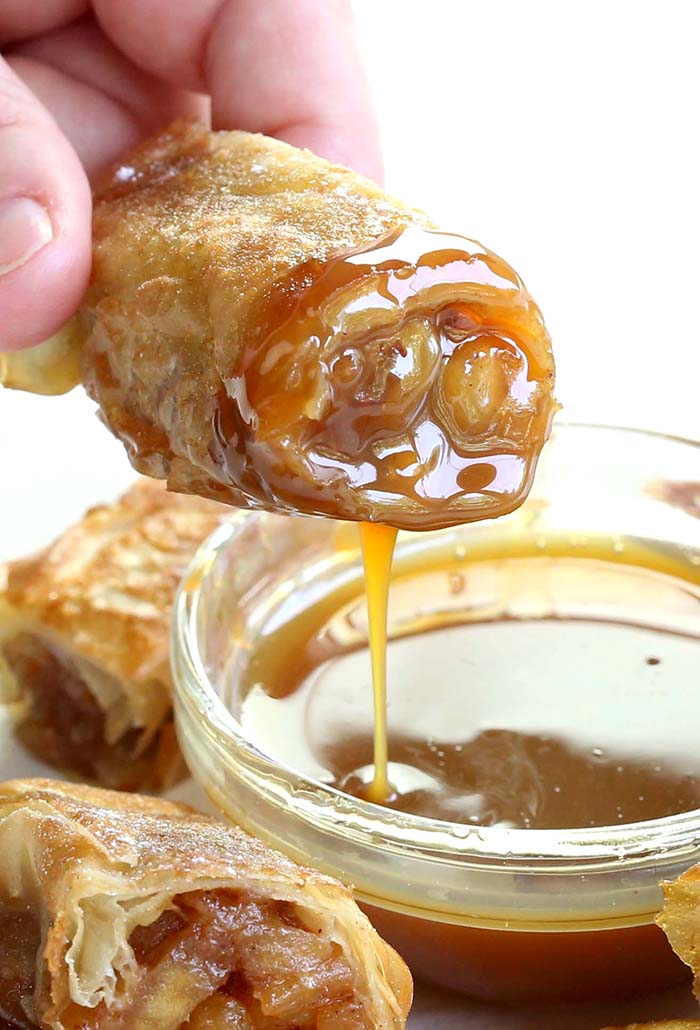 If you like the OLD McDonald's fried apple pies, (used to serve back in the days) you will LOVE these!
I love this time of year for so many reason I can hardly keep track of them all. However, one of my favorite reasons is apples and everything about apple desserts from the way they smell when they bake, to that first sweet bite of a warm delicious cinnamon spiced apple dessert.
I think you get my point.
I LOVE apples…
I LOVE apple pie…
from old fashion Apple Pie to Cinnamon roll Apple Pie ! But, sometimes I don't have time to fool around with a crust and wait for it to bake. So, I came up with a fun and easy alternative, Apple Pie Egg Rolls.
These little rolls filled with your favorite homemade apple filling are a perfect substitute for the almighty pie, not to mention they come wrapped up in a nice egg roll little package, dusted with powdered sugar and served with a caramel dipping sauce.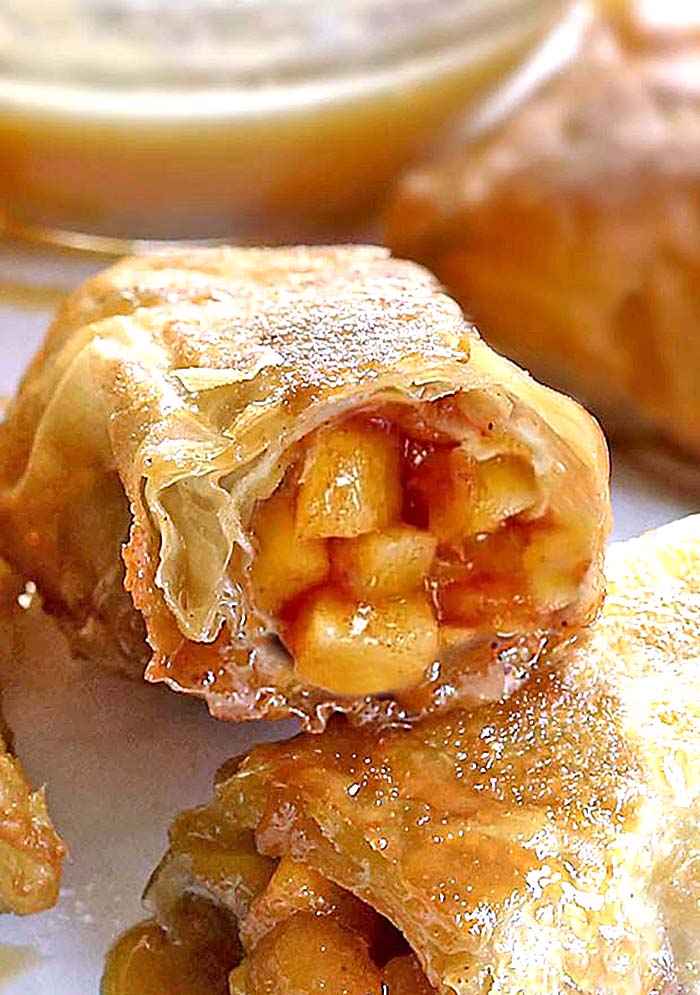 If you're in a hurry, you can use canned apple pie filling.
I prefer to fry them, but use your own preference.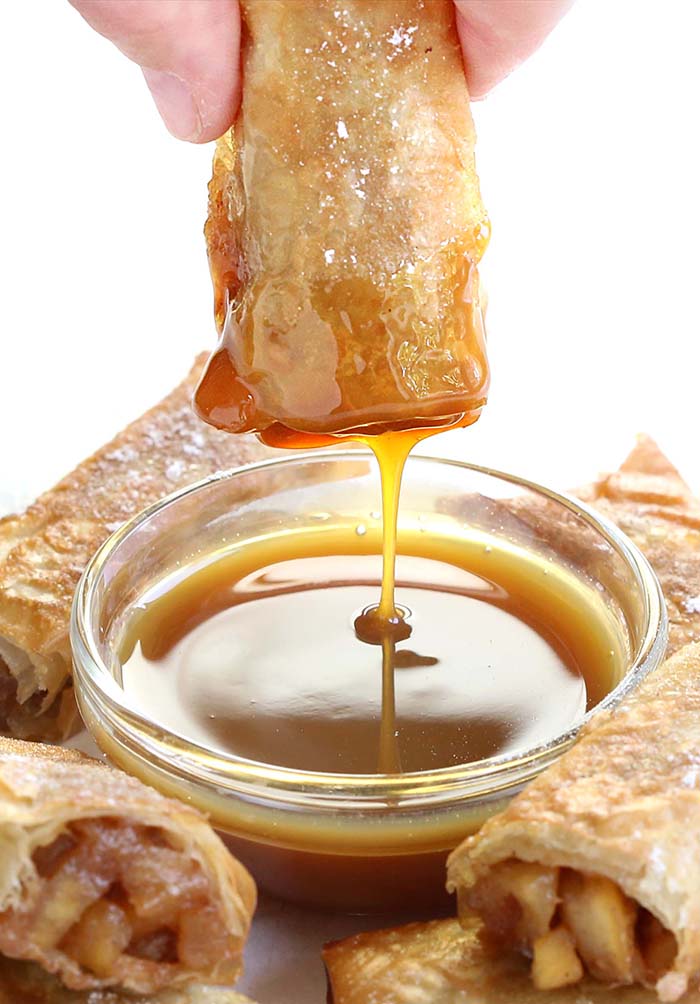 Apple Pie Egg Rolls
APPLE PIE EGG ROLLS Oh my! You combined apple pie and egg rolls?! It looks and sounds incredible! Perfect for dessert !
Ingredients
2 tablespoon butter
3 cups apples, peeled, cored, and diced
¼ cup brown sugar
½ teaspoon cinnamon
10-12 egg roll wrappers
oil for frying
powdered sugar, for dusting
caramel sauce
Instructions
In a medium size pan, melt butter, add apples, brown sugar, and cinnamon.
Cook over medium-high heat, stirring often until apples are tender.
Pour into a bowl and place in the refrigerator to cool, about 3o minutes.
Place 2 heaping tablespoons of apple filling into each egg roll wrapper, wet edges with water, roll up sealing edges. Use a dab of water to secure the tip of the wrapper. Repeat with remaining ingredients.
FRY :
Preheat oil to 350 degrees F. Fry each egg roll for about 4-5 minutes or until browned and crispy.
Remove to paper lined plate, sprinkle with powdered sugar and serve with caramel sauce.
or BAKE :
Place egg rolls on a greased baking sheet, or use a parchment paper. Bake the egg rolls at 375 degrees for 20-25 minutes until golden brown.
Brush on a bit of melted butter or use a butter spray, sprinkle with powdered sugar and serve with caramel sauce.