Mandarin oranges – pineapple – greek yogurt – coconut – cherries are indeed a "godlike" mixture of taste!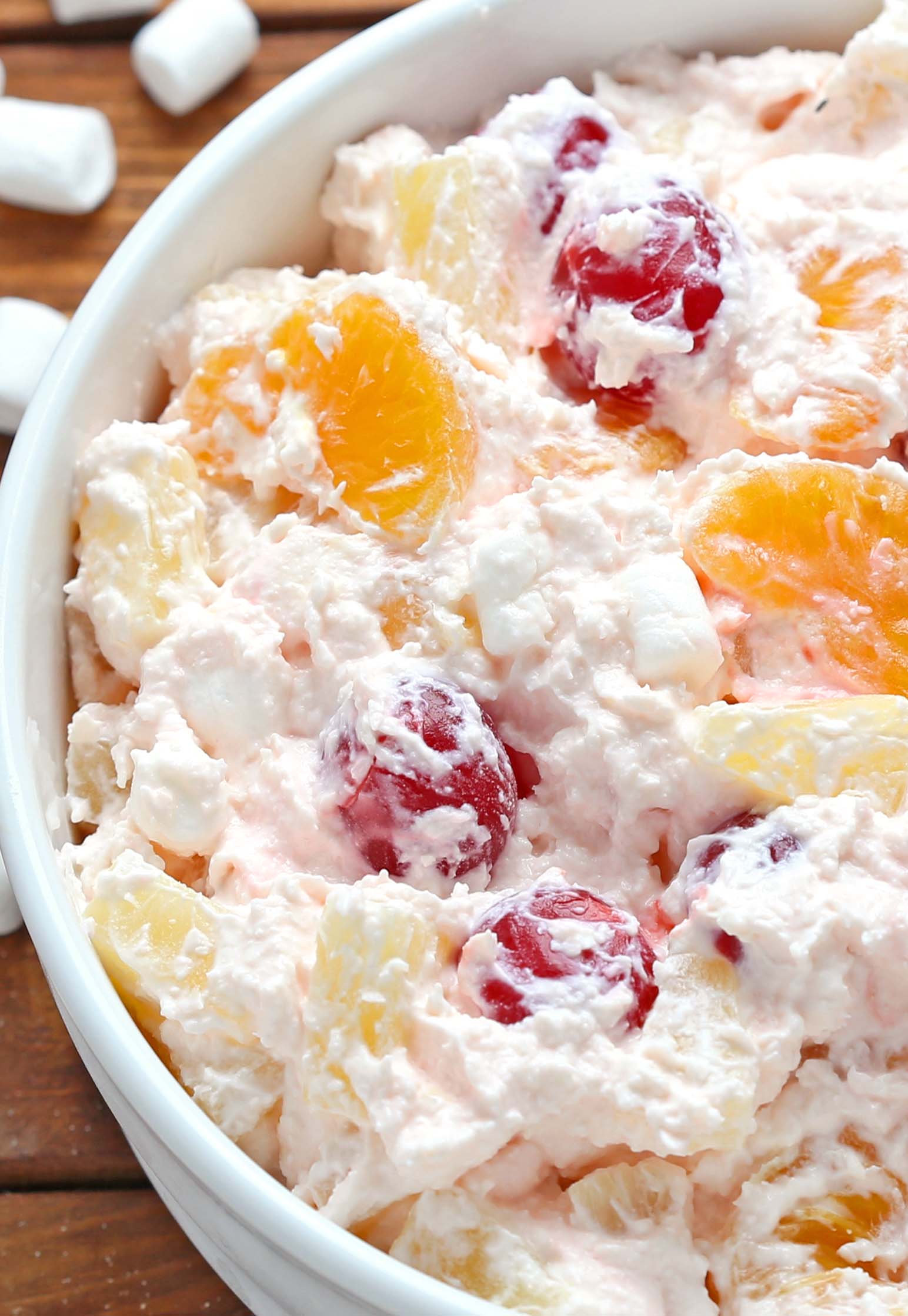 When you mention the word Ambrosia Salad, I think of two things : food of the gods and easy.
According to Greek mythology, Ambrosia is the food of the Olympian gods, but Ambrosia isn't just the food of the gods — it is the queen of classy fruit salads. The Ambrosia salad, which has a unique set of ingredients and the one and only sweet, light and refreshing taste, will take you straight back to ancient Greece, to Mount Olympus and the world of the Gods.
Even those who find preparing food as familiar as riding a helicopter know that preparing a fruit salad doesn't involve any special skills. However, we have to pay attention to a few details, which can completely change its appearance and delight your sense of taste. A quick reminder for you, if you love Fruit Salads, don't forget to check out my Strawberry Cheesecake Salad too.
The key ingredient in this salad is coconut, so if you change the ingredients according to taste, my advice is to keep the coconut.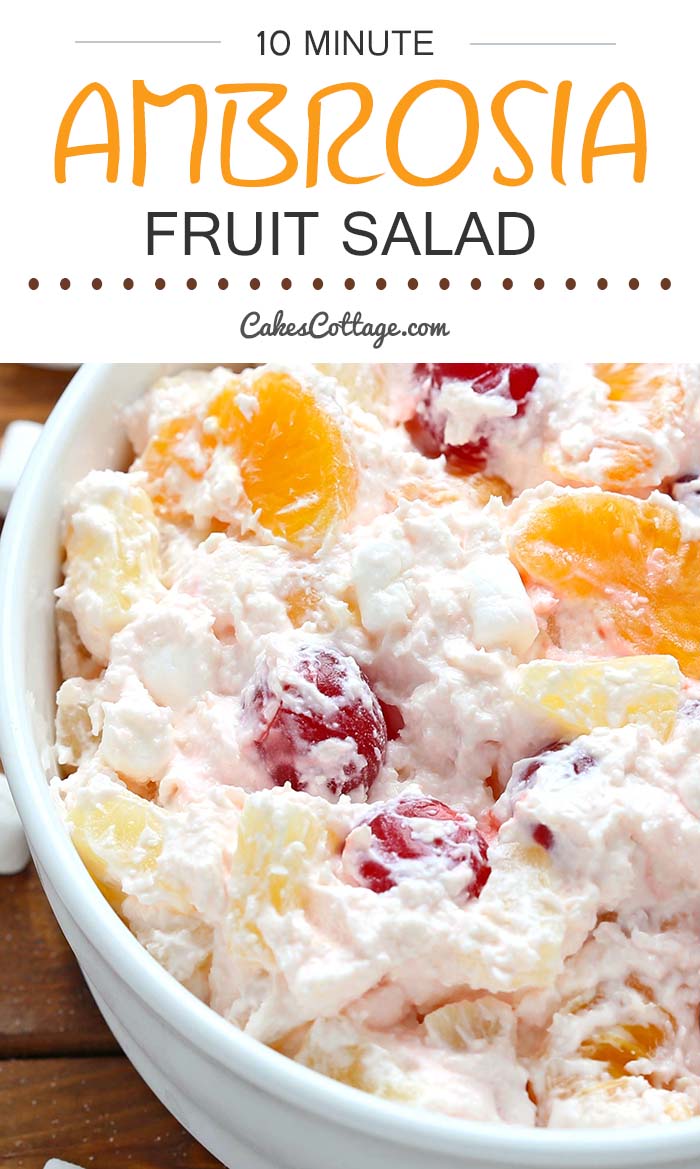 Ambrosia Salad
A light and refreshing fruit salad just as perfect for an everyday treat as for holidays.
Ingredients
20-oz. can pineapple chunks, drained
11-oz. can mandarin oranges, drained
12 oz. jar maraschino cherries, drained
8 oz tub Cool Whip
6 oz plain, thick Greek yogurt
1 cup sweetened flaked coconut
1 cup miniature marshmallows
Instructions
Place fruits and coconut flakes in a large serving bowl. Toss to combine.
Whisk together the cool whip and yogurt. Fold into the fruit.
Fold in mini marshmallows, and using a rubber spatula gently mix together until all combined.
Serve immediately, or cover and chill at least 4 hours or overnight.