Strawberry Shortcake Pops. A simple and fun way to enjoy the classic strawberry shortcake.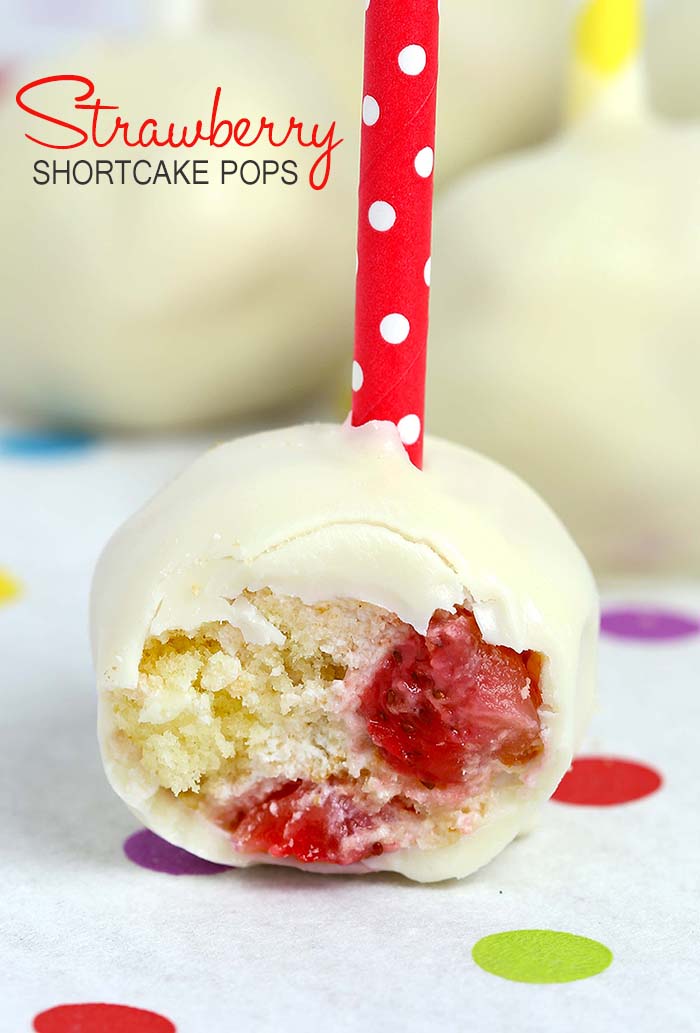 What happens when you've had a long week and have a craving for strawberry shortcake, but don't feel like turning on your oven ? These simple no-bake treats are just what you need.

Have you been avoiding making cake pops too? Well, don't.
Cake Pops seems like a perfectly logical choice to me, they are just like truffles quite simply the best and easiest thing to make on earth. So easy to whip up and you ONLY need 4 ingredients.
Angel Food Cake, Whipped cream, Strawberries and White chocolate !!! Yes I know a basic math, but adding vanilla and lollipop sticks makes them prettier. So make that 6 ingredients.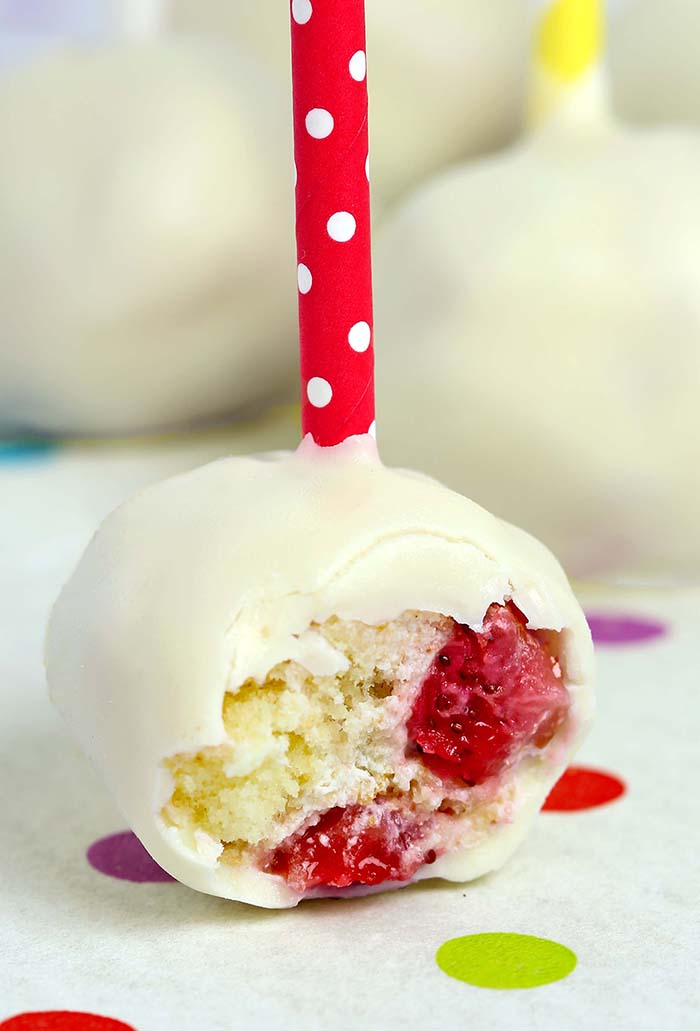 Well, try this Strawberry shortcake pops out. They will change your life.
Strawberry Shortcake Pops
Strawberry shortcake pops - Angel food cake balls stuffed with fresh strawberries and whipped cream then dipped into melted white chocolate. A simple and fun way to enjoy the classic strawberry shortcake.
Ingredients
12 oz angel food cake (the round kind)
1 lb strawberries, diced in very small pieces
16 oz Fluffy White Frosting
¾ tsp vanilla
1 pound white chocolate candy coating
Lollipop sticks
Instructions
Using your hands, crumble up the angel food cake as much as you can and place in a large bowl.
Mix in white frosting and gently fold in the diced strawberries.
Roll the mixture into 1 inch balls and place on parchment paper.
* If the mixture too sticky to handle, cover with plastic wrap and refrigerate a couple of minutes until firm enough to handle.
Cut or break lollipop sticks in half, and twist stick into the center of each cake ball, about halfway in.
Freeze the balls for about an hour before dipping.
In a bowl melt white chocolate candy coating.
Dip pops in melted white chocolate to cover and place on parchment paper to set.
Keep pops in the refrigerator until ready to serve. Enjoy!