Strawberry Shortcake Pops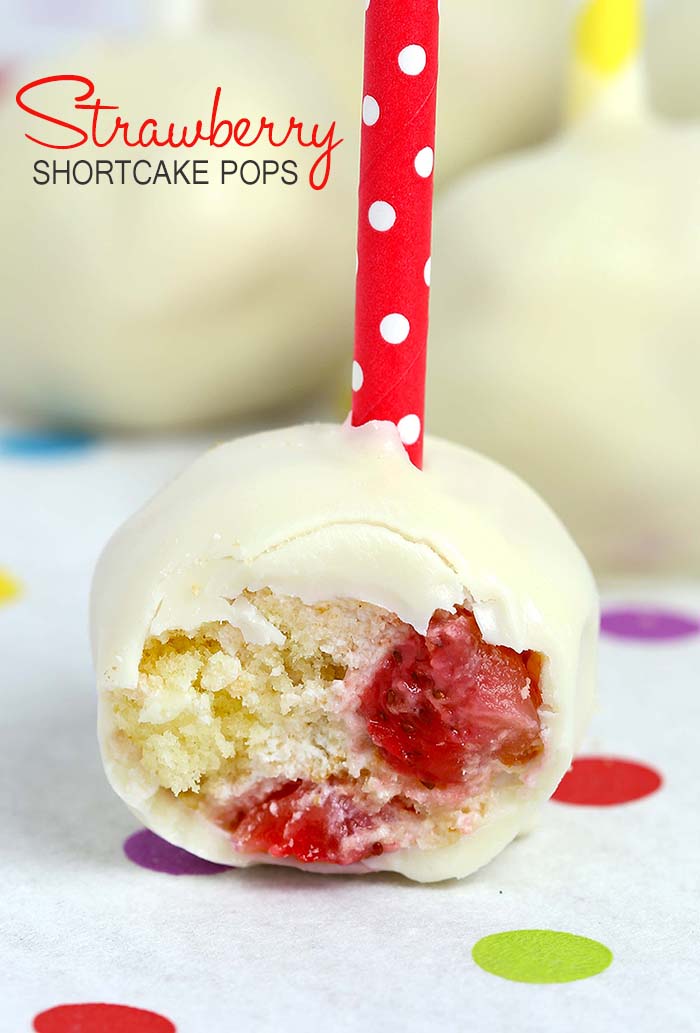 12 oz angel food cake (the round kind)
1 lb strawberries, diced in very small pieces
16 oz Fluffy White Frosting
¾ tsp vanilla
1 pound white chocolate candy coating
Lollipop sticks
Using your hands, crumble up the angel food cake as much as you can and place in a large bowl.
Mix in white frosting and gently fold in the diced strawberries.
Roll the mixture into 1 inch balls and place on parchment paper.
* If the mixture too sticky to handle, cover with plastic wrap and refrigerate a couple of minutes until firm enough to handle.
Cut or break lollipop sticks in half, and twist stick into the center of each cake ball, about halfway in.
Freeze the balls for about an hour before dipping.
In a bowl melt white chocolate candy coating.
Dip pops in melted white chocolate to cover and place on parchment paper to set.
Keep pops in the refrigerator until ready to serve. Enjoy!
Recipe by
Cakescottage
at https://cakescottage.com/2016/04/24/strawberry-shortcake-pops/