…a shortbread cookie with a wonderful Hershey's chocolate kiss surprise in the center! Would be fun for Christmas or Valentines Day!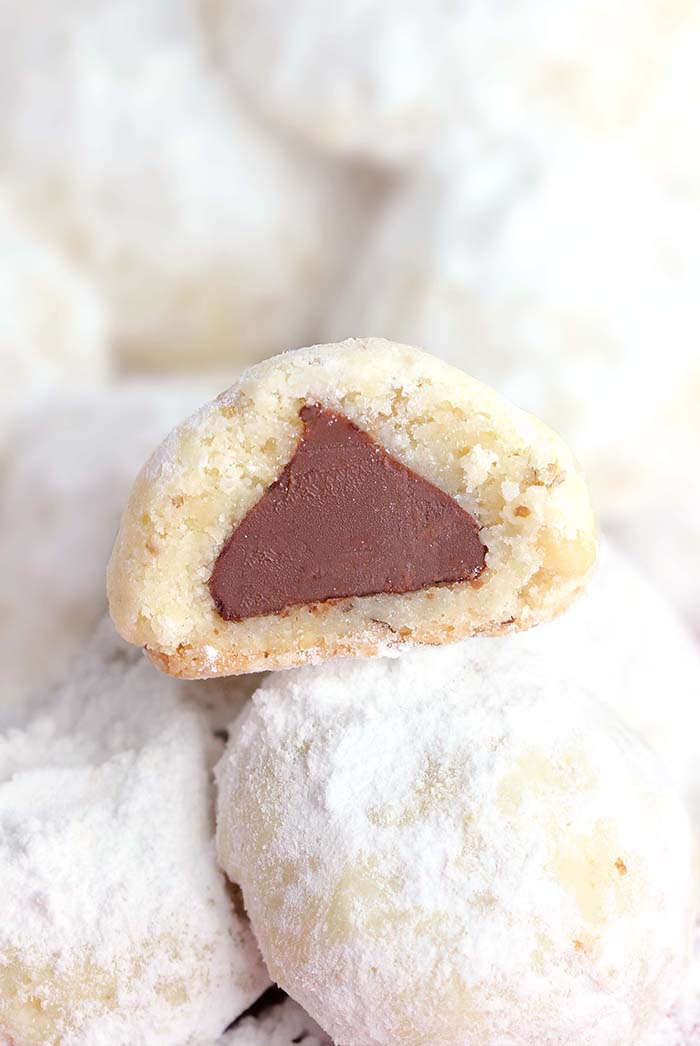 I like to think about the previous year before its end. I never make major decisions, but just purely turn back a little to see where I am….
For me, 2015 was better than 2014.  By no means perfect, but better…
And that's the most important thing. This blog, thanks to the hard work and all of you, has exceeded all of my expectations. I've learned a lot of things in all fields. I've met some new people, and finally found a team which I feel so good and natural with.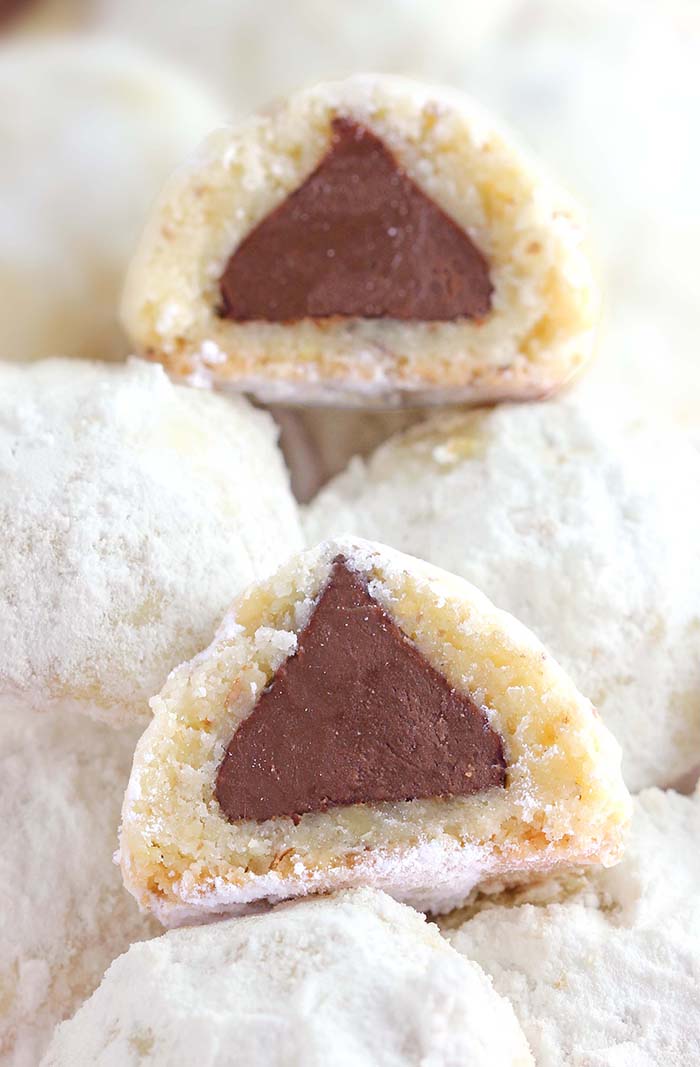 For 2016 I have only one particular wish. It is linked to a job and I won't say it out loud, I'll just firmly cross my fingers.  The other wishes are regular,  standard,  the same ones that you want for yourself and your family. I really hope that they'll come true for everyone!
Let's end up the old year with something sweet.  This Hershey's Secret Kisses Cookies recipe is a nice and simple Christmas or Valentines Day treat. A perfect fit with Snow Drop Cookies and Italian Christmas Cookies in a mini collection of Christmas cookies on this blog.
I hope you'll like it!
Hershey's Secret Kisses Cookies
Ingredients
1 cup butter, softened
½ cup granulated sugar
1 teaspoon vanilla
1¾ cups flour
1 cup walnuts, finely chopped
6 ounces Hershey kisses milk chocolate (about 36)
Confectioners' sugar (Powdered Sugar)
Instructions
In a large bowl combine butter, sugar and vanilla.
Add flour and walnuts. Stir until well blended.
Cover and leave the mixture in the fridge for 1 hour to cool.
Heat oven to 375 F degrees.
Remove wrappers from chocolates.
When dough is firm enough to handle, take the dough with a measure of about 1 tablespoon and shape it around each chocolate kiss and roll it to make a ball.
(Cover each chocolate completely.)
Place balls on a baking sheet lined with baking paper.
Bake at 375F for 12 minutes or until cookies are set but not browned.
Cool slightly and remove from baking sheet.
Roll them in powdered sugar while they're still warm.
Before serving, add more powdered sugar, if desired.