Try this delicious chocolate lasagna cupcakes, and we are sure it will become your favorite summer or any other time treat!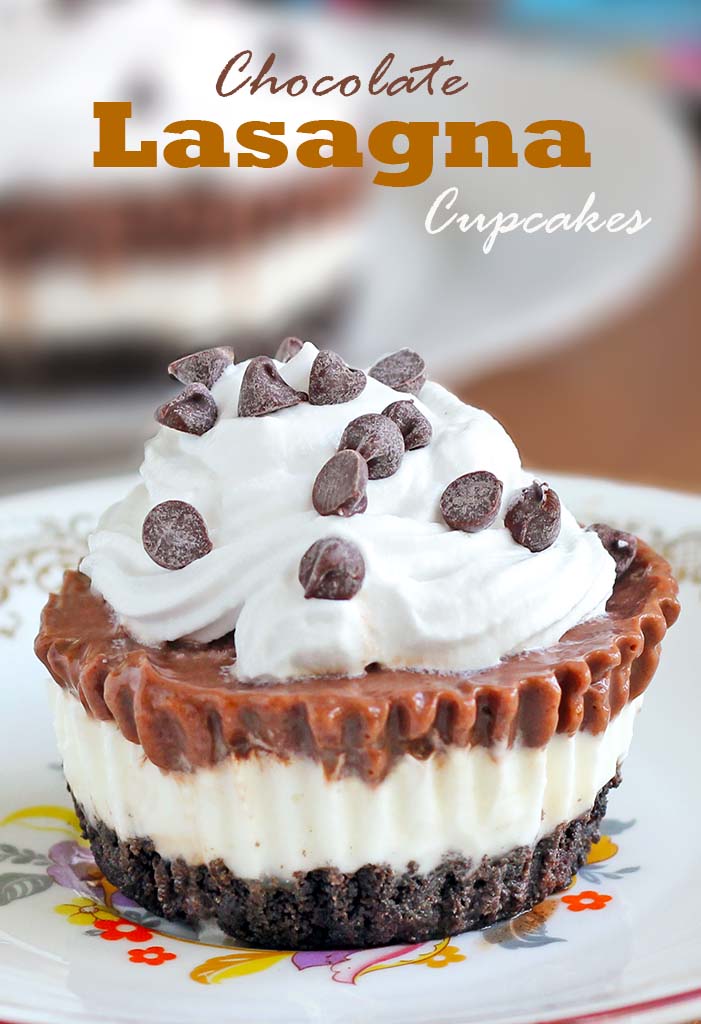 When it's summer with the heat and the sun, the least we want is to spend hours in front of the oven.
Then only the recipes that are quick and easy to prepare, which are cold and refreshing are on our minds! And when it comes to cakes, our attention is definitely attracted only by those which are not baked and take the minimum of time to prepare.
What do you think about chocolate lasagna?
What would you say if you knew that there is lasagna, but as a treat?!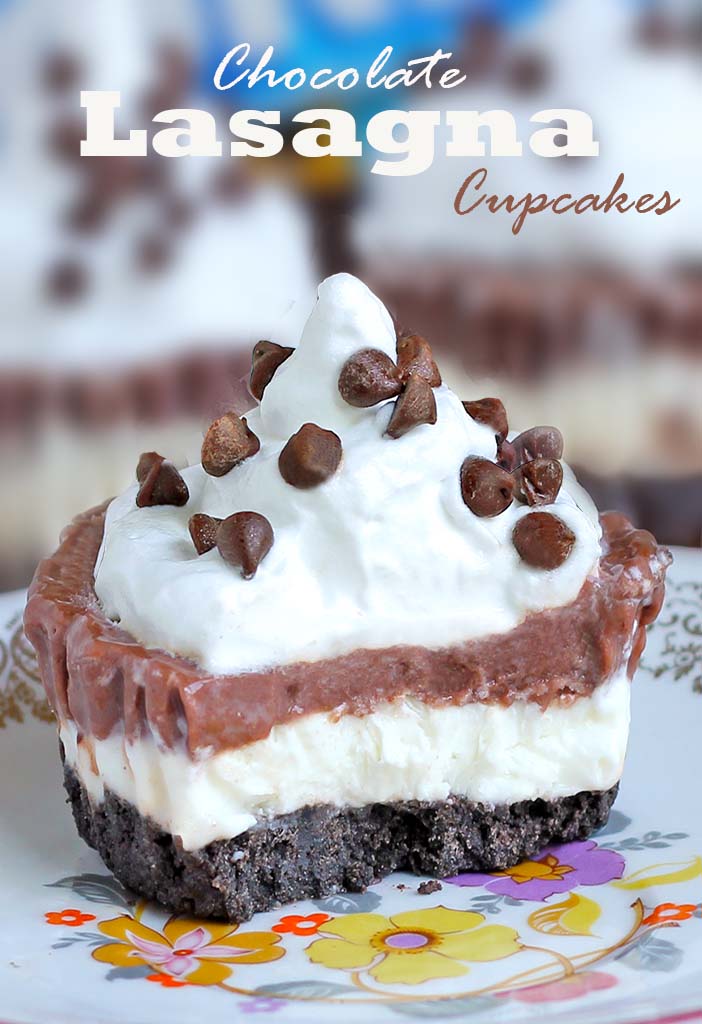 Yes you heard right, not a vegetarian, but rich chocolate lasagna, and It's prepared in literally 20 minutes, not including the freezing, and you get the perfect chocolate lasagna cupcakes.
Chocolate Lasagna Cupcakes
Author:
CakesCottage adapted from CenterCutCook
Ingredients
1 package Oreos (36 cookies) use the WHOLE cookie, cream too !
6 tablespoons butter, melted
8 ounce cream cheese, softened
2 tablespoons of milk
¼ cup white sugar
12 ounces Cool Whip, divided
2 – 3.9 ounce packages Chocolate Instant Pudding
3¼ cups milk, cold
1 cup mini chocolate chips
Instructions
Crush Oreo cookies in a food processor.
Prepare the cupcake pan and set the paper liners.
Put the crushed Oreo in a large bowl and add the butter.
stir until you get a thick mixture.
Using a spoon, put Oreo crumbs mixture in each cupcake mold,
and firmly press the crumbs into the bottom of each cup.
Next comes the cream cheese layer. Mix cream cheese until fluffy, add 2 Tbsp of milk, ¼ cup of sugar and 1¼ cups of Cool Whip.
Use the spoon and evenly cover over Oreo crumb.
Make the chocolate pudding according to the instructions.
Scoop a tablespoon and spread the pudding evenly on cream cheese layer.
Chill for 5-10 mins.
Spread the rest of the Cool Whip on the top and sprinkle with the mini chocolate chips.
Put it in the freezer for at least an hour to freeze before serving .