So rich and decadant, it's a chocolate cake that surely takes any special occasion to a whole new level.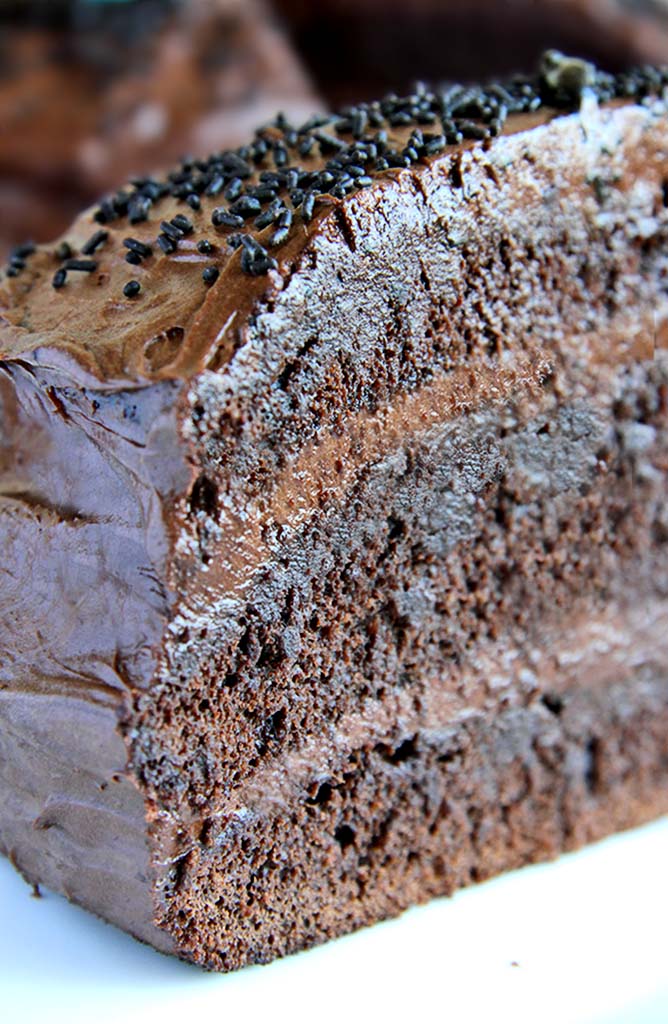 Yesterday was my birthday. Well….It's ok you didn't get me anything, I mean….
I really don't NEED anything, honestly. Please, don't feel bad at all that you didn't get me a present.
Yeah, I know how embarrassing it is when you forget someone's most special day.
Ok, since you insist, I really want this, and these and maybe these?    (just kidding)
Birthdays are a big deal to me. I genuinely like birthdays because you are celebrating the existence of that person and that you are happy that that person is in your life. This might sound corny and stupid to some, but it's how I feel…
For me gifts doesn't have to be expensive, just put effort in to it and some chocolate 🙂
And one more thing….
Nothing makes a birthday quite like the perfect birtday cake.
Let's talk birthday cake for a quick minute. Every year I have to prepare a birthday cake and a bunch of cookies for my friends and family relatives who come to my birthday. Let me ask you. Do you have the same cake every year, or do you switch it up? Well, for this b-day I decided to get a little jazzy with my cake.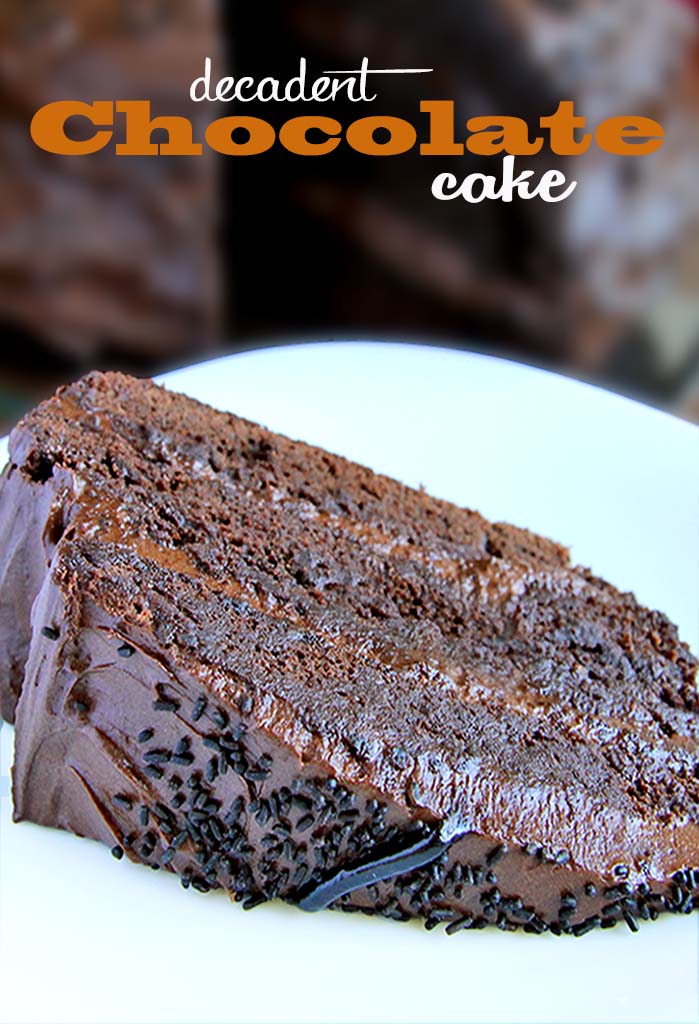 So I guess now I don't have to tell ya how great it is, because one thing every birthday cake should have in common is that it be super special. Decadent Chocolate Cake is one of those desserts that is a true labor of love. So rich and decadant, it's a cake that surely takes any special occasion to a whole new level.
This is a cake with two personalities. One – Straight from the refrigerator, the chocolate frosting is dense and fudge-like. Other – At room temp, it's more like a chocolate mousse cake. It's pretty fab either way.
For all the reasons above, It's a cake to take pride in, even though mine is a far cry from decorator perfect, but hey, you can surely tell it's homemade can't you?
Decadent Chocolate Cake Recipe
Ingredients
Cake :
1cup-12 tbsp all-purpose flour
2cup sugar
¾cup cocoa powder
2 eggs
1tsp baking soda
1tsp baking powder
1tsp salt
1cup milk
8tbsp oil
2tsp vanilla extract
1cup boiling water
1½tsp Nescafe instant coffee granules
Chocolate frosting:
8 tbsp butter or margarine, softened
½ cup powdered sugar
10tbsp cocoa powder
⅓cup milk
1tsp vanilla extract
Instructions
For Cake :
Heat oven to 350°F. Grease and flour three 9-inch round pans
Stir together sugar, flour, cocoa, baking powder, baking soda and salt in large bowl.
Add eggs, milk, oil and vanilla; beat on medium speed of electric mixer 2 minutes. Stir in coffee. Pour batter into prepared pans.
Bake 30 to 35 minutes for round pans or until wooden pick inserted in center comes out clean.
Cool 10 minutes; remove from pans to wire racks. Cool completely.
To make the frosting:
Beat room temperature soften butter in medium bowl until fluffy.
Add powdered sugar and cocoa alternately with milk, beating to spreading consistency
(additional milk or less may be needed). Stir in vanilla. About 2 cups frosting.
Frost the cake.
Garnish with chocolate sprinkles (optional) and set in a fridge for a few hours before serving.