You really need to experience and enjoy all Crock Pot Kielbasa Bites flavor glory.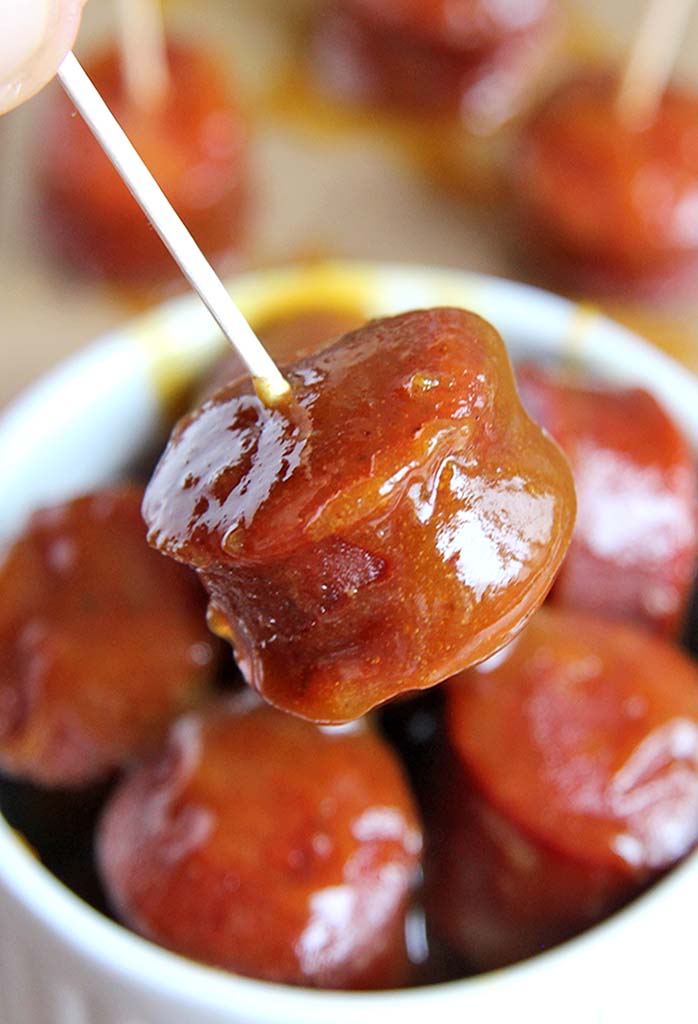 It's hard to believe that November is almost here, even more difficult to believe that 2014 is already over !!! But I'm looking forward to all that is coming up next months : Halloween, Thanksgiving and dont forget my b-day is in less than 2 weeks!
But first thing first, If you're looking for an easy appetizer to make for your Halloween, Thanksgivin, New Year's Eve or any other party this Sweet & Spicy Crock Pot Kielbasa is perfect. You can substitute turkey sausage, meatball or cocktail franks for the kielbasa, but I'm sure that by now everyone's heard of Kielbasa because there are so many recipes floating on internet out there and they seem to be growing quickly in popularity.
Note : This post contains recipe and preparation method on second page
Need I say more? Turn on the page 2 and let's prepare some delicious kielbasa bites….