Nutritious-Delicious and perfectly fun after-school snack.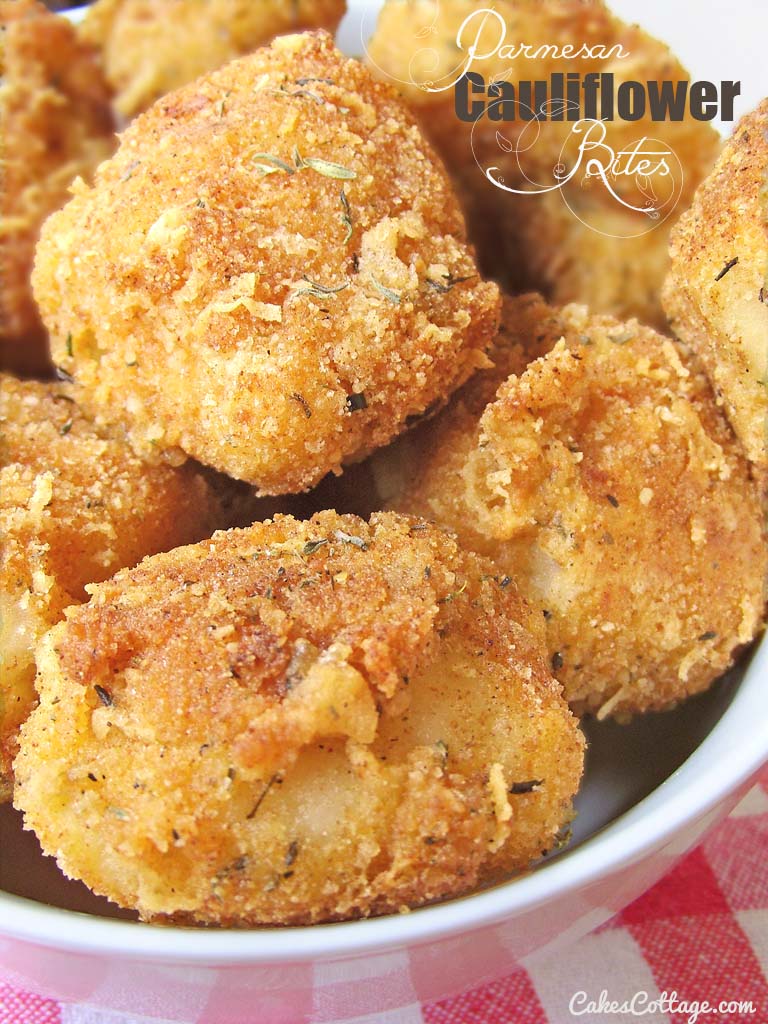 It's not often my family asks, "Why didn't you make MORE?" when it comes to veggies. I made a whole head of this Parmesan Cauliflower bites as side for Easter and it was devoured within minutes. Should have doubled my batch!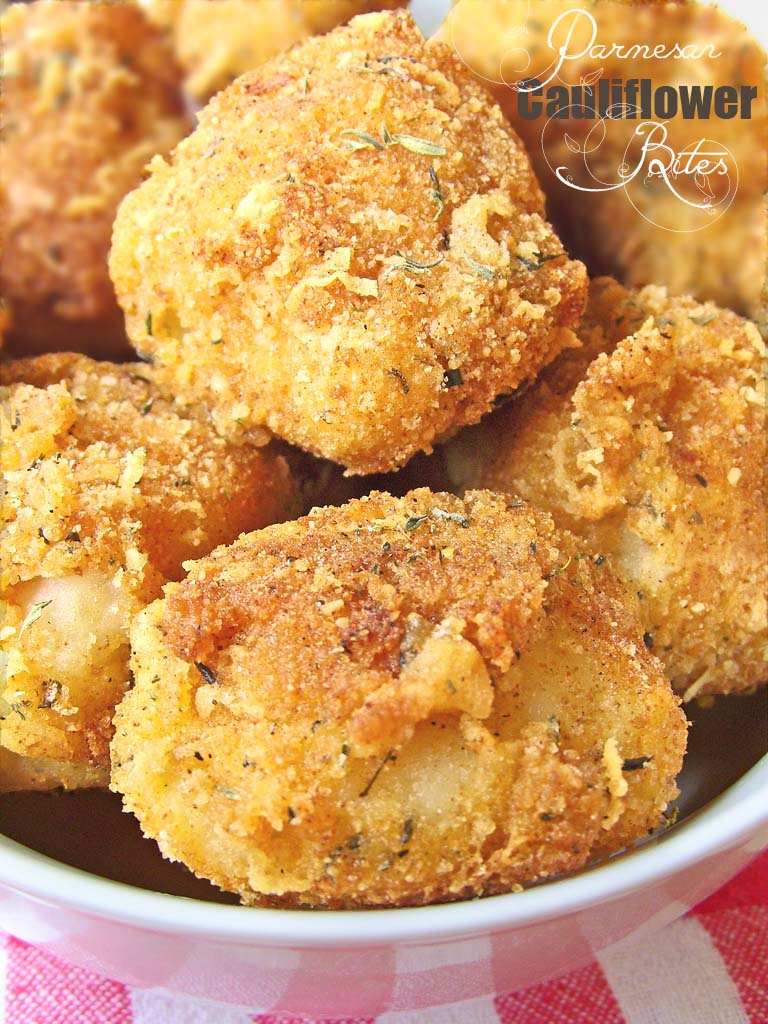 My family enjoy crispy-fried finger-foods, especially ones that are slightly cheesy tasting. There's an automatic comfort found in crispy foods, particularly in ones that are bite-sized and easy to pop into the mouth, plus Cauliflower, the new "it" food, is the nutritious, delicious, trendy vegetable that is packed with major health benefits. A source of vitamins B6, C and K, fiber, manganese and omega-3s, cauliflower also provides nutrient support for the body's detox system, the antioxidant system and the anti-inflammatory system. Parmesan Cauliflower bites are a fabulously delicious way to get in on the cauliflower trend and enjoy this amazing cruciferous vegetable, and these tasty little crispy Bites just may make veggie-fans of your kids, yet.
Parmesan Cauliflower Bites
Ingredients
½ cup vegetable oil
1 cup Breadcrumbs
½ cup grated Parmesan cheese
1 tablespoon thyme
1 tablespoon paprika
Pinch oregano
Pinch garlic powder
Pinch salt
Pinch black pepper
4 cups cauliflower florets
½ cup all-purpose flour
2 large eggs, beaten
Instructions
Blanch the cauliflower pieces by adding them to a pot of well-salted, boiling water for about 30-45 seconds just until crisp-tender.
Drain, then place them in cold water for about 30 seconds to cool.
Dry with paper towel and set aside for a moment.
In a medium size bowl, combine Breadcrumbs, parmesan, thyme, paprika, oregano, garlic powder, salt, black pepper and set aside.
Sift flour in a second bowl, and beat the eggs in a third bowl.
Heat vegetable oil in a large skillet over medium high heat.
Working in batches, add the blanched cauliflower pieces to the bowl with the flour, and very gently shake to coat the pieces well.
Next, add the floured pieces to the bowl with the beaten eggs, then add the pieces to the bowl with the parmesan mixture, pressing to coat.
Add cauliflower to the skillet, 5 or 6 at a time, and cook until evenly golden and crispy, about 4-5 minutes.
Transfer to a paper towel-lined plate.
Serve immediately.
Note :
When buying head of Cauliflower, look for clean creamy white colored heads that feel heavy for their size and are surrounded by fresh looking ribbed green leaves.