Parmesan Cauliflower Bites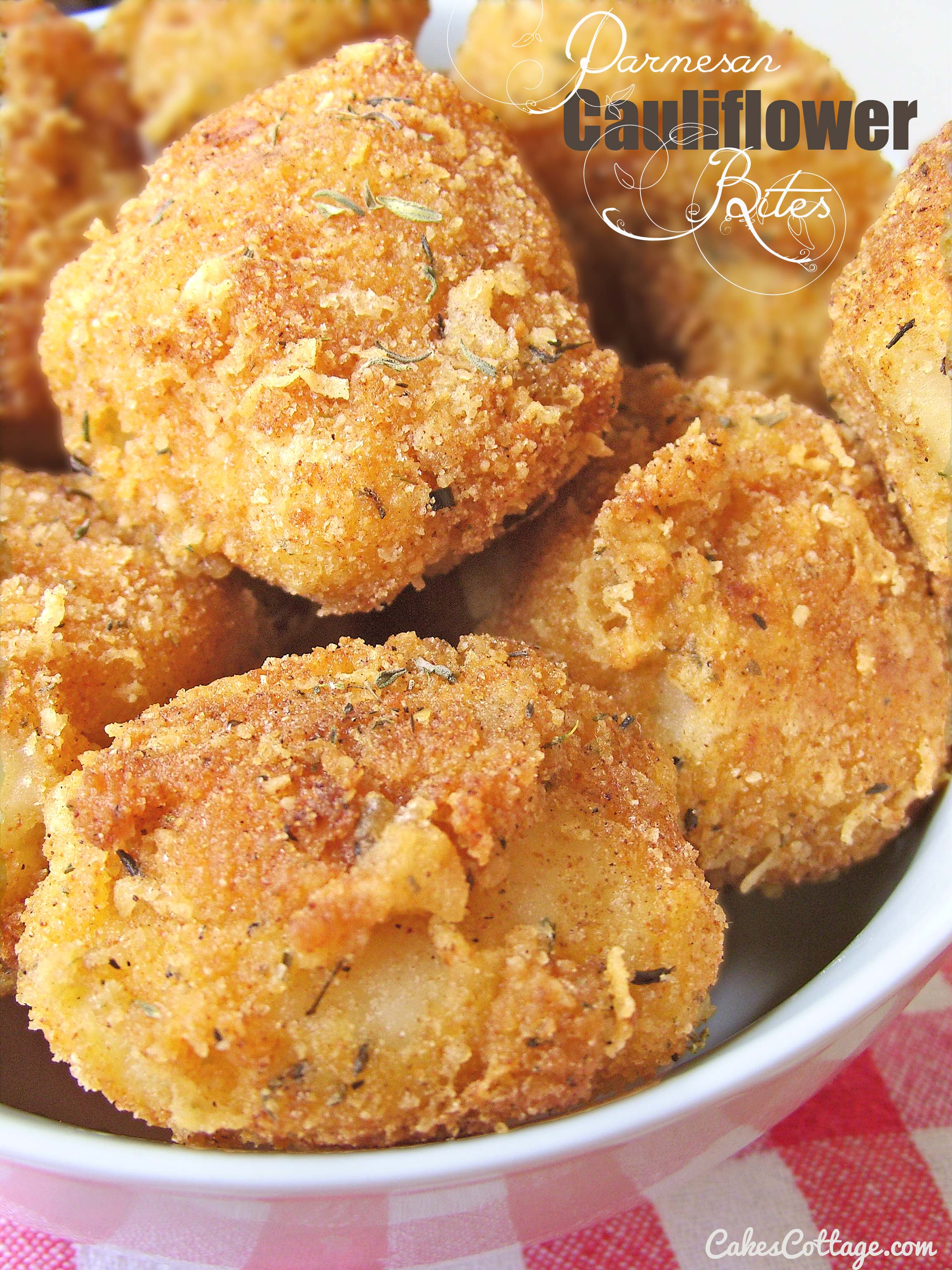 ½ cup vegetable oil
1 cup Breadcrumbs
½ cup grated Parmesan cheese
1 tablespoon thyme
1 tablespoon paprika
Pinch oregano
Pinch garlic powder
Pinch salt
Pinch black pepper
4 cups cauliflower florets
½ cup all-purpose flour
2 large eggs, beaten
Blanch the cauliflower pieces by adding them to a pot of well-salted, boiling water for about 30-45 seconds just until crisp-tender.
Drain, then place them in cold water for about 30 seconds to cool.
Dry with paper towel and set aside for a moment.
In a medium size bowl, combine Breadcrumbs, parmesan, thyme, paprika, oregano, garlic powder, salt, black pepper and set aside.
Sift flour in a second bowl, and beat the eggs in a third bowl.
Heat vegetable oil in a large skillet over medium high heat.
Working in batches, add the blanched cauliflower pieces to the bowl with the flour, and very gently shake to coat the pieces well.
Next, add the floured pieces to the bowl with the beaten eggs, then add the pieces to the bowl with the parmesan mixture, pressing to coat.
Add cauliflower to the skillet, 5 or 6 at a time, and cook until evenly golden and crispy, about 4-5 minutes.
Transfer to a paper towel-lined plate.
Serve immediately.
Recipe by
Cakescottage
at https://cakescottage.com/2014/04/24/parmesan-cauliflower-bites/