Delicious and unique way to serve the fresh strawberries….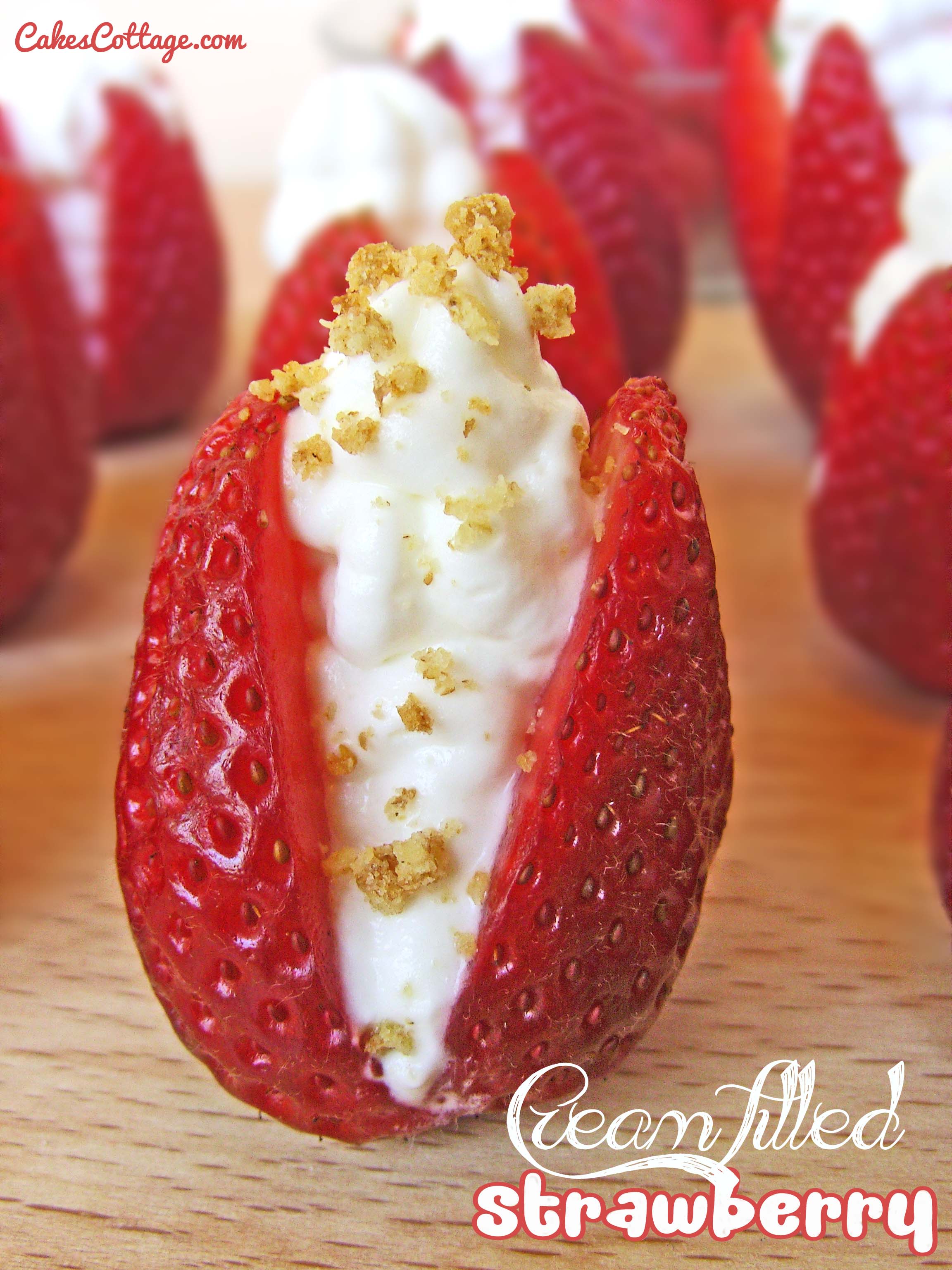 Two recipes actually got posted in one day?! Whaaaat?
That might be a record for me. But these were just too good not to share as soon as I possibly could.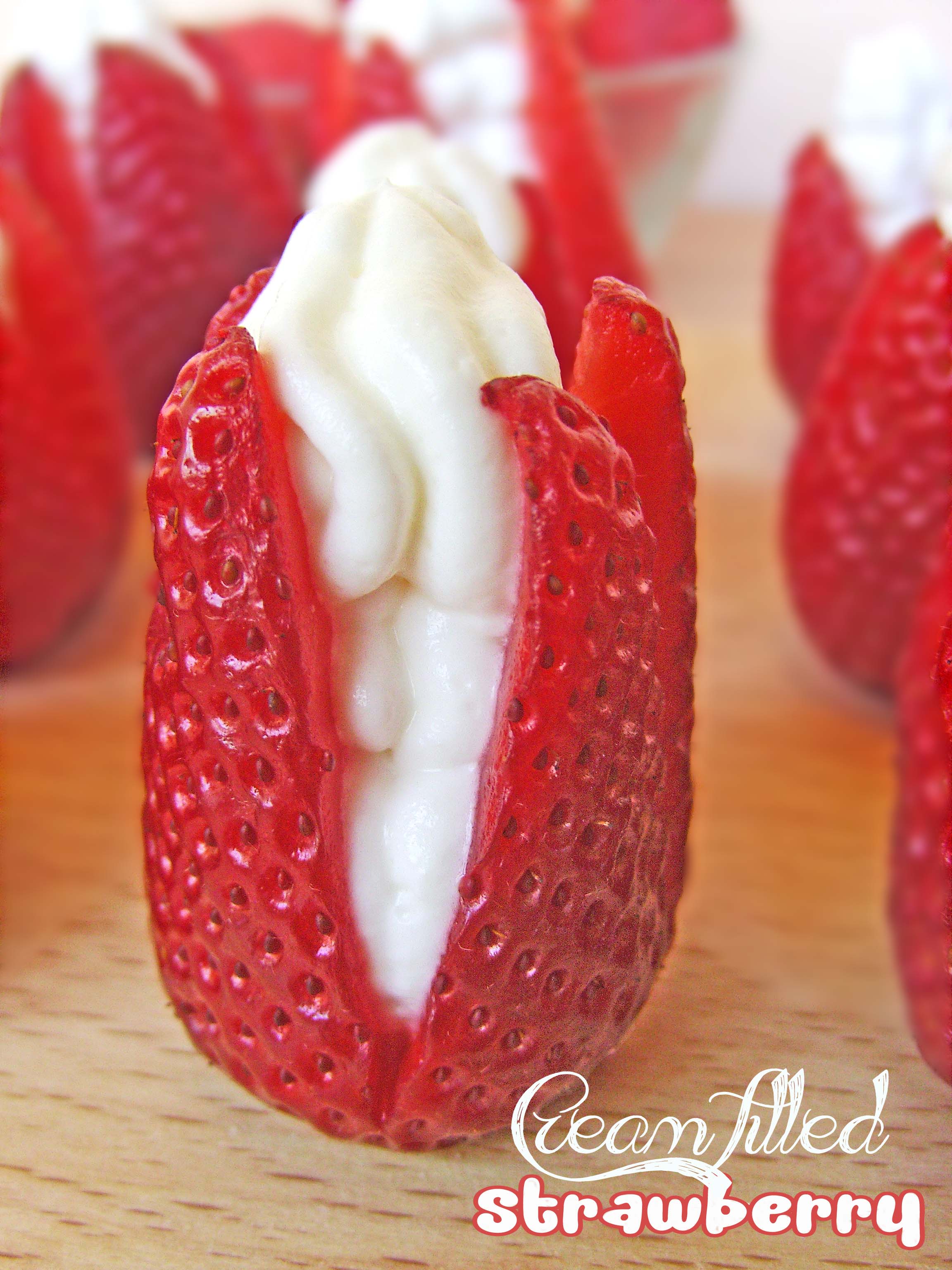 Don't they look heavenly?!
Not sure where I took a left turn (or right) , but strawberries is my new obsession – I love it!
Maybe it's just one of those things that continues to prove "tastes change."  This next recipe idea came to me the other day while I was eating a bowl of strawberries. It made me think of Strawberry and Cheesecake (which I love) and how a little bit of cream cheese would make berries even better. And of course i look for a solution on the internet. One of my favorite food blogs, Joy of Baking share wonderful Cream-Filled Strawberries recipe, Basically it's just a cheesecake filling (cream cheese mixed with flavorings and sugar) piped into x-cut strawberries. These might seem complicated but I promise they are so easy to make and it is perfect for any spring or summer party. Follow step by step method on the page 2, you'll see.