Cream Filled Strawberries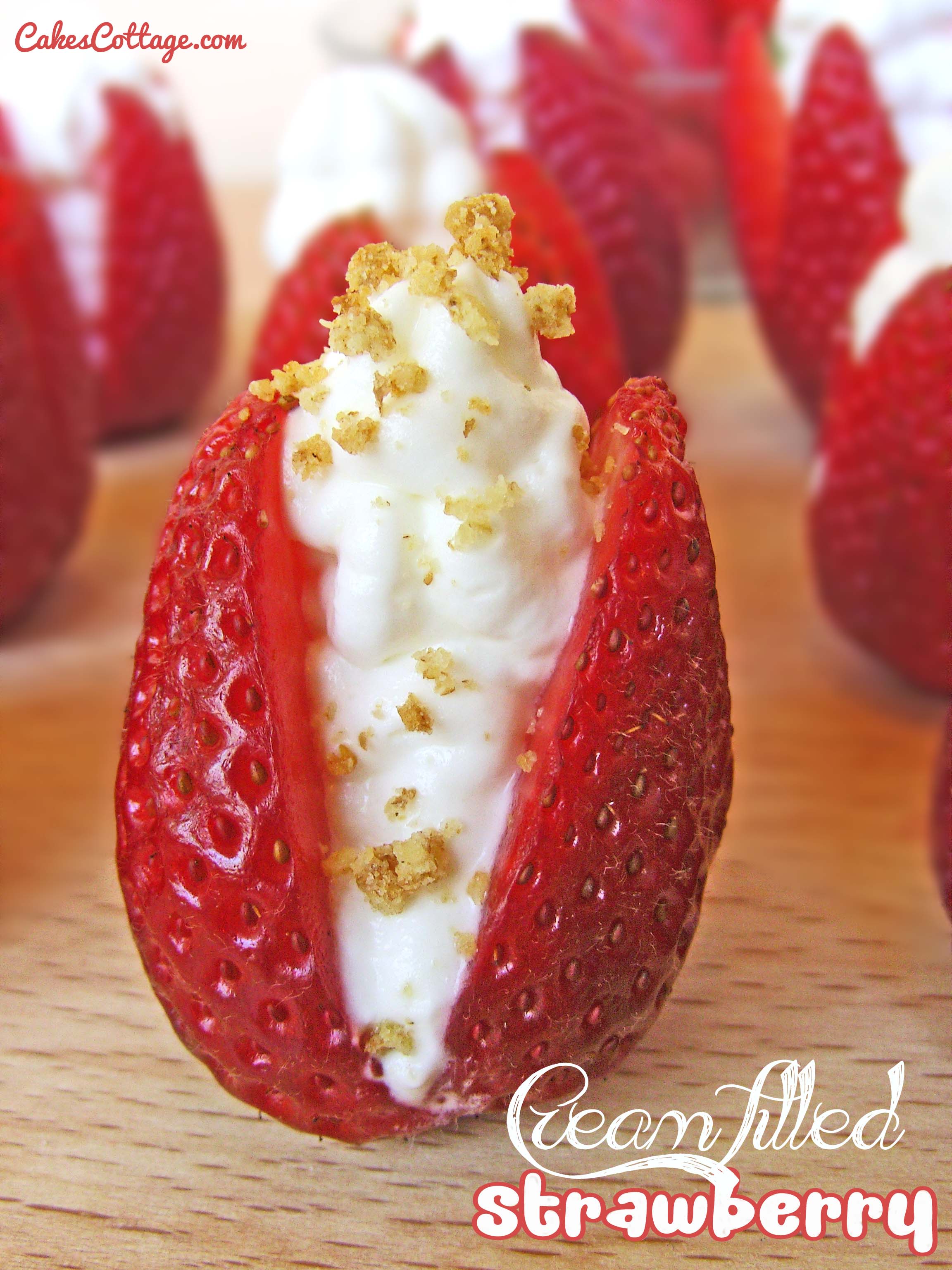 Author:
CakesCottage - Adapted from Joy of Baking
Recipe type:
Dessert - Appetizer
12 large fresh strawberries
⅓ cup lowfat cream cheese (softened)
⅓ cup cold heavy whipped cream
2-3 tablespoons powdered sugar, or to taste
½ teaspoon pure vanilla extract
graham cracker crumbs (optional)
In a small mixing bowl, whip (with a wire whisk or an electric hand mixer) together the cream cheese, powdered sugar, heavy whipping cream, and vanilla extract, until light and fluffy.
Wash the strawberries and cut off the tops.
With a small sharp knife, cut an "X" into each strawberry, starting at the top of the strawberry and cutting down almost to the bottom of the strawberry.
(The cut should be such that the strawberry will open up but not fall apart.)
Gently, with your fingertips, spread each strawberry apart to make "petals".
Spoon the cream into a pastry bag fitted with a large star tip.
Carefully place the tip into the bottom of each cut strawberry and squeeze the filling into each berry being careful not to overfill.
Sprinkle on some graham cracker crumbs, if desired.
Serve immediately or refrigerate until ready to serve.
Recipe by
Cakescottage
at https://cakescottage.com/2014/04/11/cream-filled-strawberries/