Chocolate, marshmallow and nutella lovers unite! You are going to LOVE these Three Ingredient Homemade 3 Musketeers! I took my very favorite marshmallow recipe and stuffed a Nutella spread inside…you can thank me later.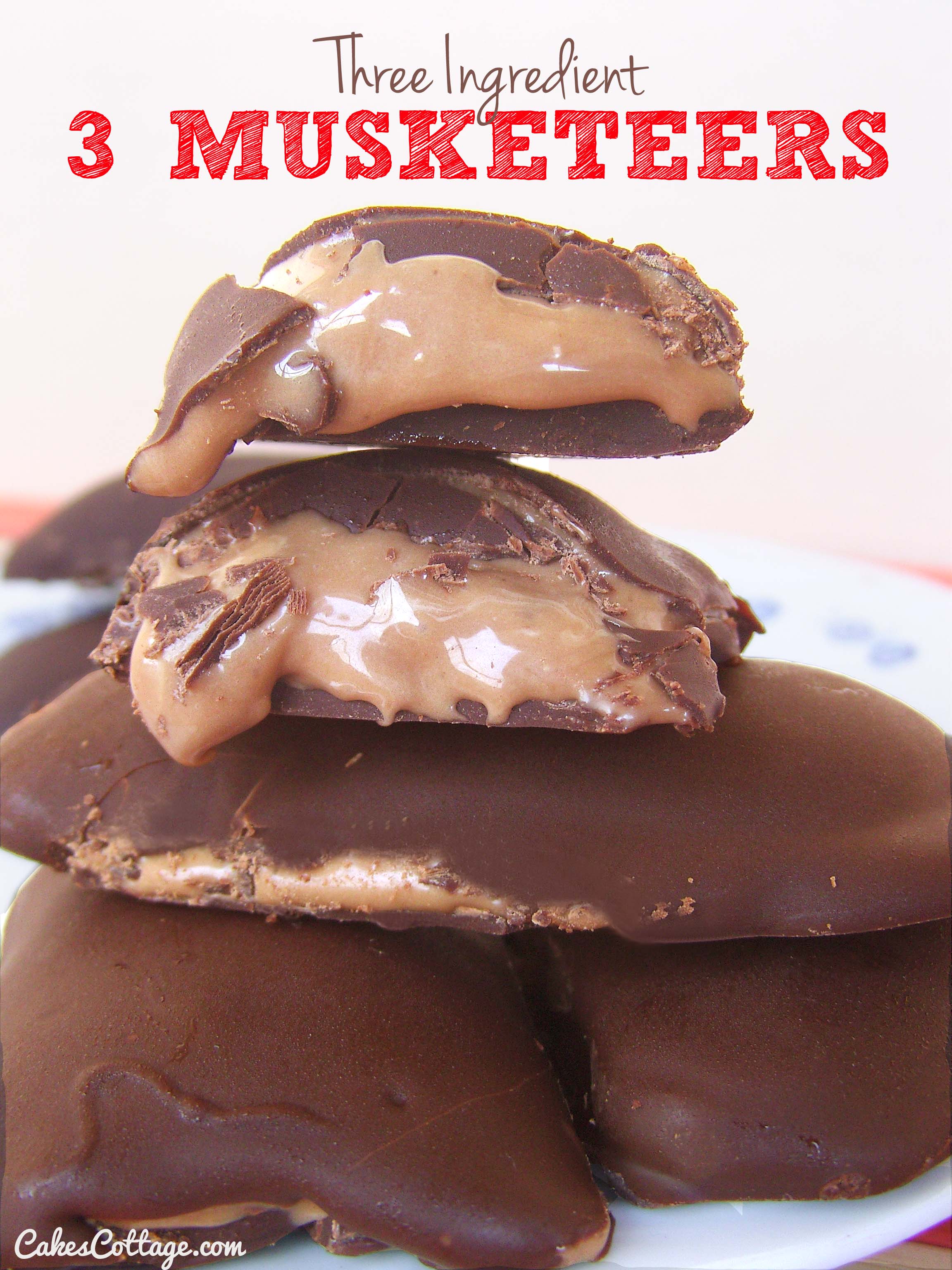 Hello, Look over here ! Once you try these ultimate, perfect, best ever morsels, you'll agree that they are truly sensational! I made decision that from now on I will try to shy away from using those recipe-related superlative adjectives, like ultimate, perfect or Best Ever. Opting, instead, or a more provocative descriptive word, like Sensational.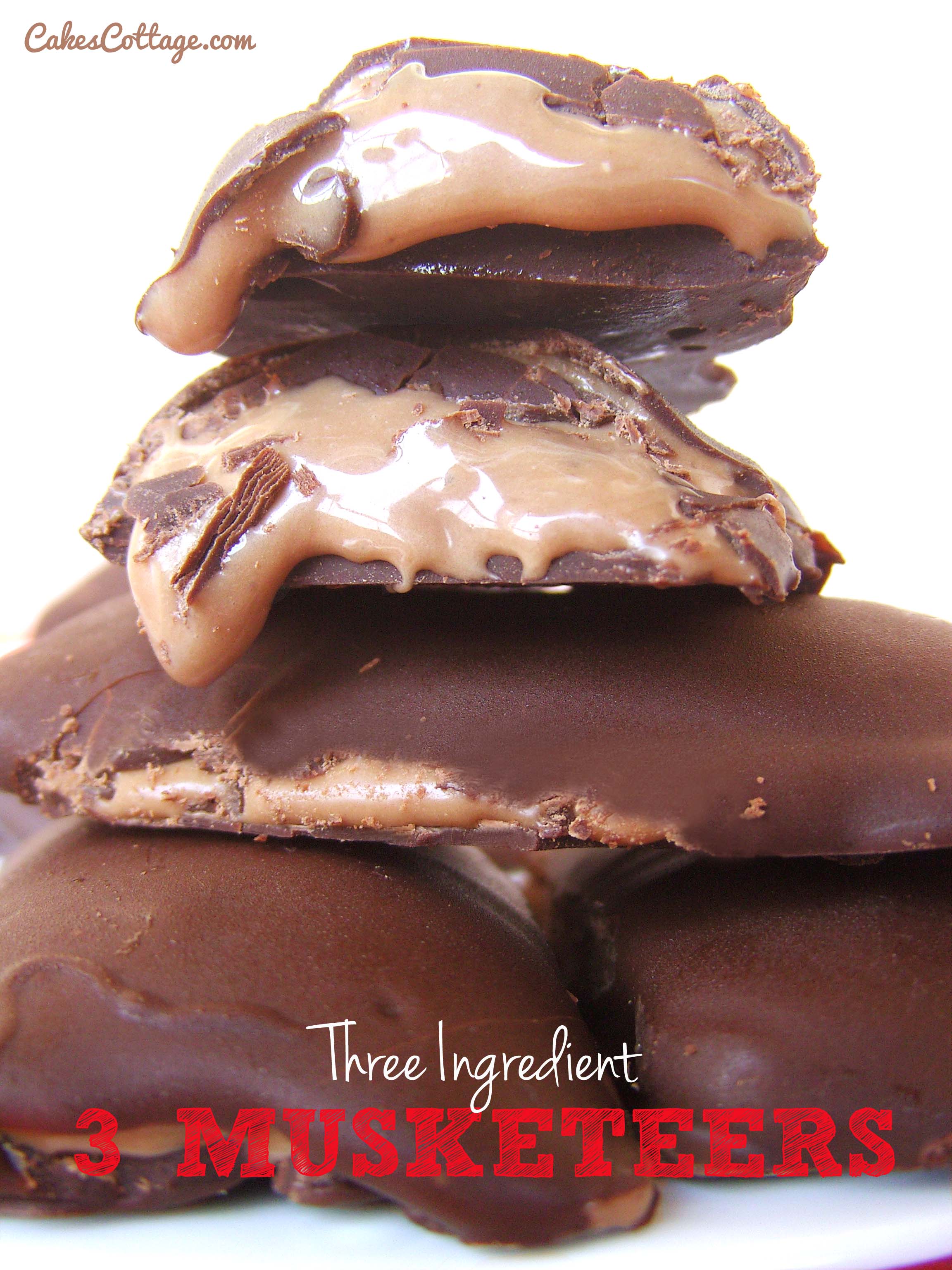 See these candy's? These candy's stuffed with marshmallow-nutella filling and coated in chocolate taste Sensational. Homemade candy is one of my favorite things to make during the holidays. Last week I shared one of my favorite Easter candy recipe, Oh man, and I'm still on a sugar high. When you have bowls of fillings and melted chocolate in front of you, it's impossible to resist making some more. Today I am sharing these homemade three musketeers bars, I was skeptical that these would really taste like a Three Musketeers bar, but they came awfully close. And the longer these sat in the refrigerator, the more they tasted like the real thing. This post is all about homemade, as you may notice recipe call for a homemade marchmallow fluff, and I will post homemade marchmallow fluff recipe in a few days…i hope so lol
Three Ingredient Homemade 3 Musketeers
Recipe type:
Cookies Candy Bars
Ingredients
1 jar Homemade marshmallow fluff (6 oz)
1⅔ cups semi sweet chocolate chips ( can use any of your favorite melting chocolate)
⅔ cups nutella spread
Instructions
In a small microwave proof bowl melt half of semi sweet chocolate chips at 50% power stirring every 30 seconds until smooth.
Spread mixture evenly onto a 9 inch cookie sheet that has been lined with a parchment paper.
Refrigerate until set (about 5 minutes).
In another bowl combine the marshmallow fluff and nutella spread. Beat until mixed well.
Spread mixture evenly over the chocolate in the cookie sheet. Refrigerate until firm enough to cut. This will take 1-2 hours.
Remove the candy from the pan and peel off the paper. Cut into 8 bars for full size candy bars or 16 for fun size bars.
Melt remaining chocolate chips in microwave at 50% power stirring every 30 seconds until melted.
Using two forks, dip tops and sides of the candy bars until completely coated and place them back on the lined baking sheet.
Place the candy bars back in the refrigerator to let the chocolate set.
Store in refrigerator until serving.
Three ingredients! You can't beat that, huh? Very easy and their taste was super close to the real thing.