Three Ingredient Homemade 3 Musketeers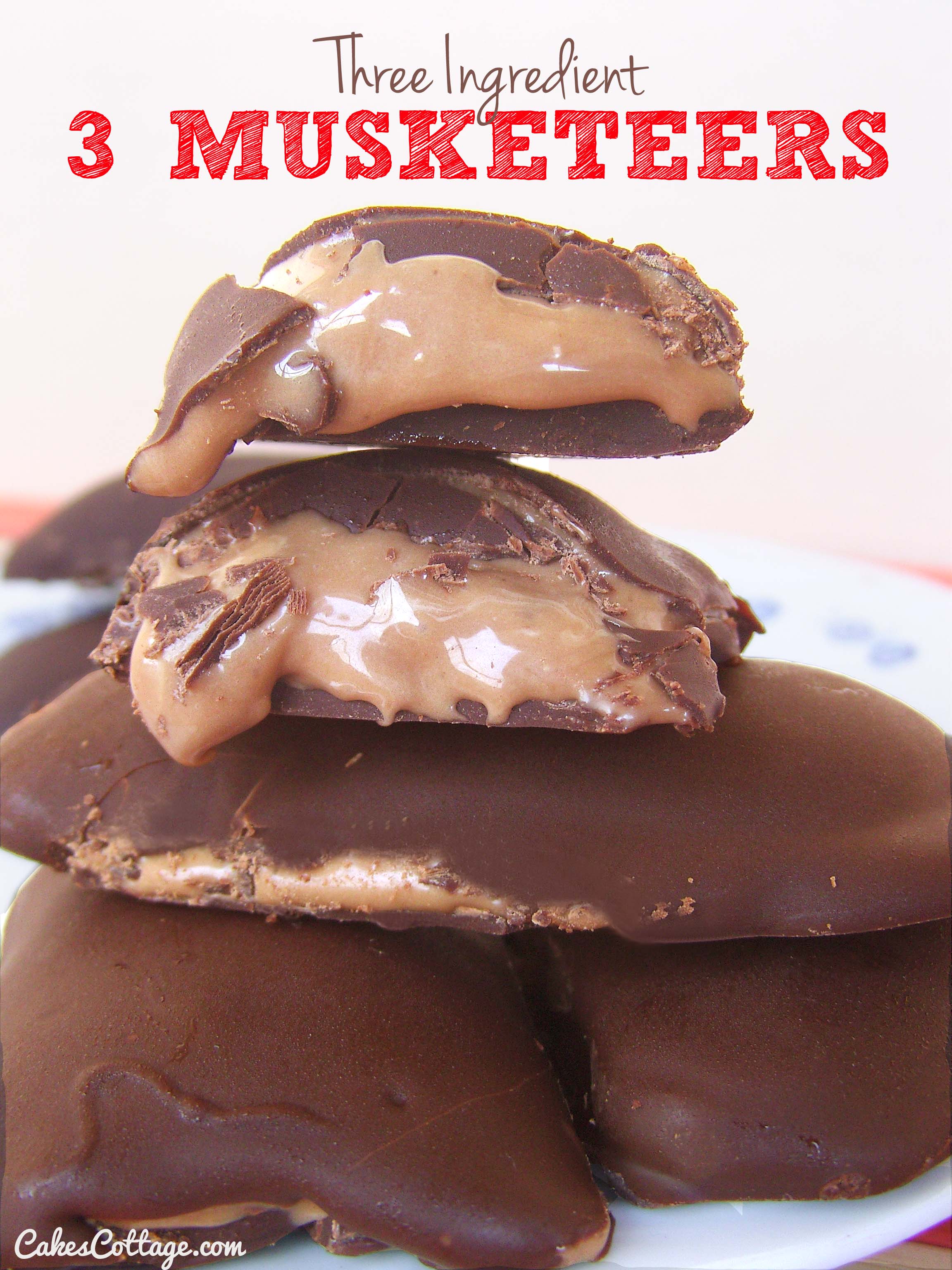 Recipe type:
Cookies Candy Bars
1 jar Homemade marshmallow fluff (6 oz)
1⅔ cups semi sweet chocolate chips ( can use any of your favorite melting chocolate)
⅔ cups nutella spread
In a small microwave proof bowl melt half of semi sweet chocolate chips at 50% power stirring every 30 seconds until smooth.
Spread mixture evenly onto a 9 inch cookie sheet that has been lined with a parchment paper.
Refrigerate until set (about 5 minutes).
In another bowl combine the marshmallow fluff and nutella spread. Beat until mixed well.
Spread mixture evenly over the chocolate in the cookie sheet. Refrigerate until firm enough to cut. This will take 1-2 hours.
Remove the candy from the pan and peel off the paper. Cut into 8 bars for full size candy bars or 16 for fun size bars.
Melt remaining chocolate chips in microwave at 50% power stirring every 30 seconds until melted.
Using two forks, dip tops and sides of the candy bars until completely coated and place them back on the lined baking sheet.
Place the candy bars back in the refrigerator to let the chocolate set.
Store in refrigerator until serving.
Recipe by
Cakescottage
at https://cakescottage.com/2014/03/31/three-ingredient-homemade-3-musketeers/