An three ingredients only recipe perfect for Birthdays, Christmas, School Fair or just as a little treat. Fun to make with the kids to!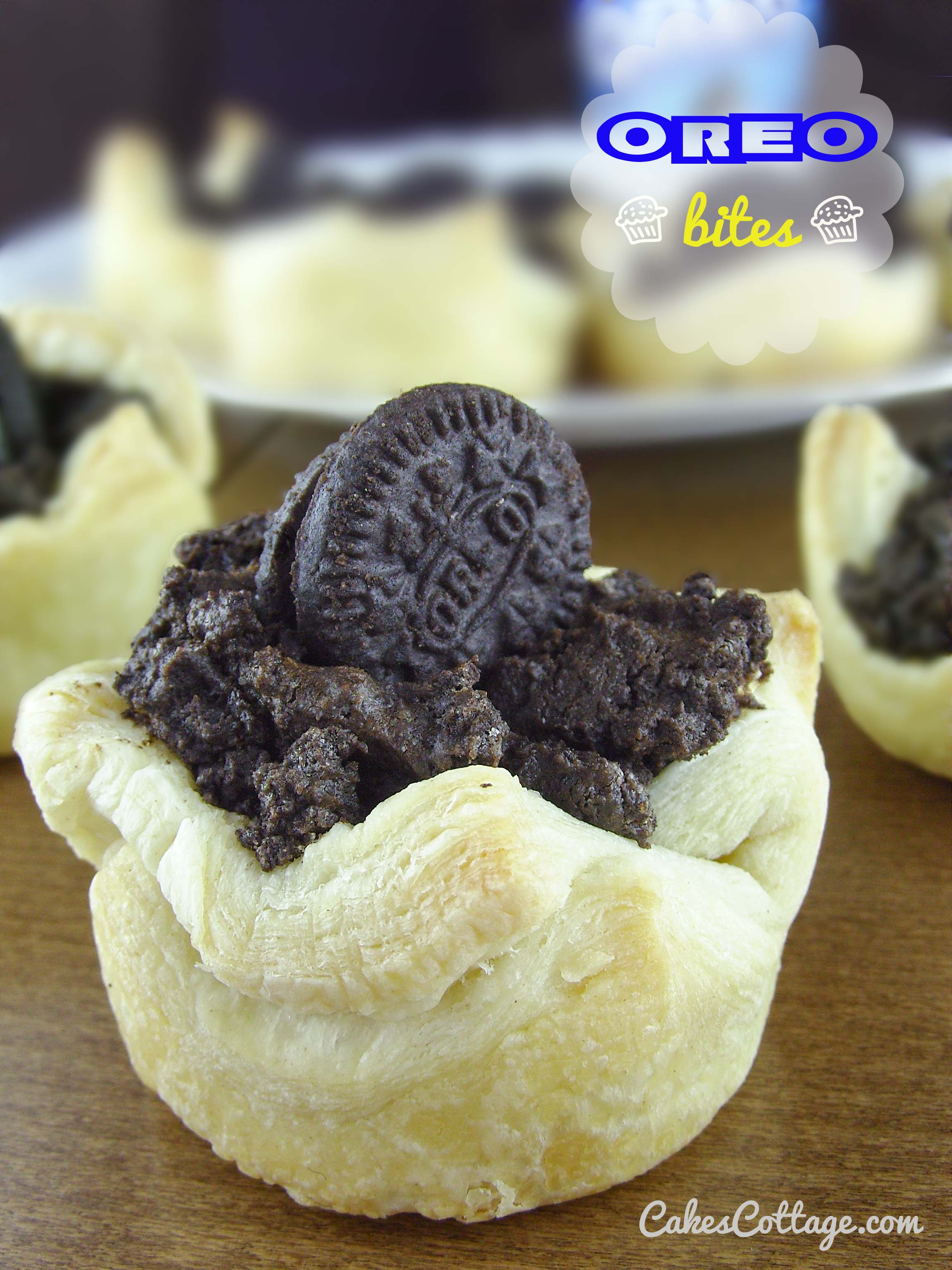 When I was tasked with bringing an dessert to Christmas dinner, first thing that i come up with is to make truffles, but not just any truffles, you all know by now my tasty little weekness, I know, it's horribly predictable but this tasty black devils made my decision easy – it got to be Oreo stuffed truffles.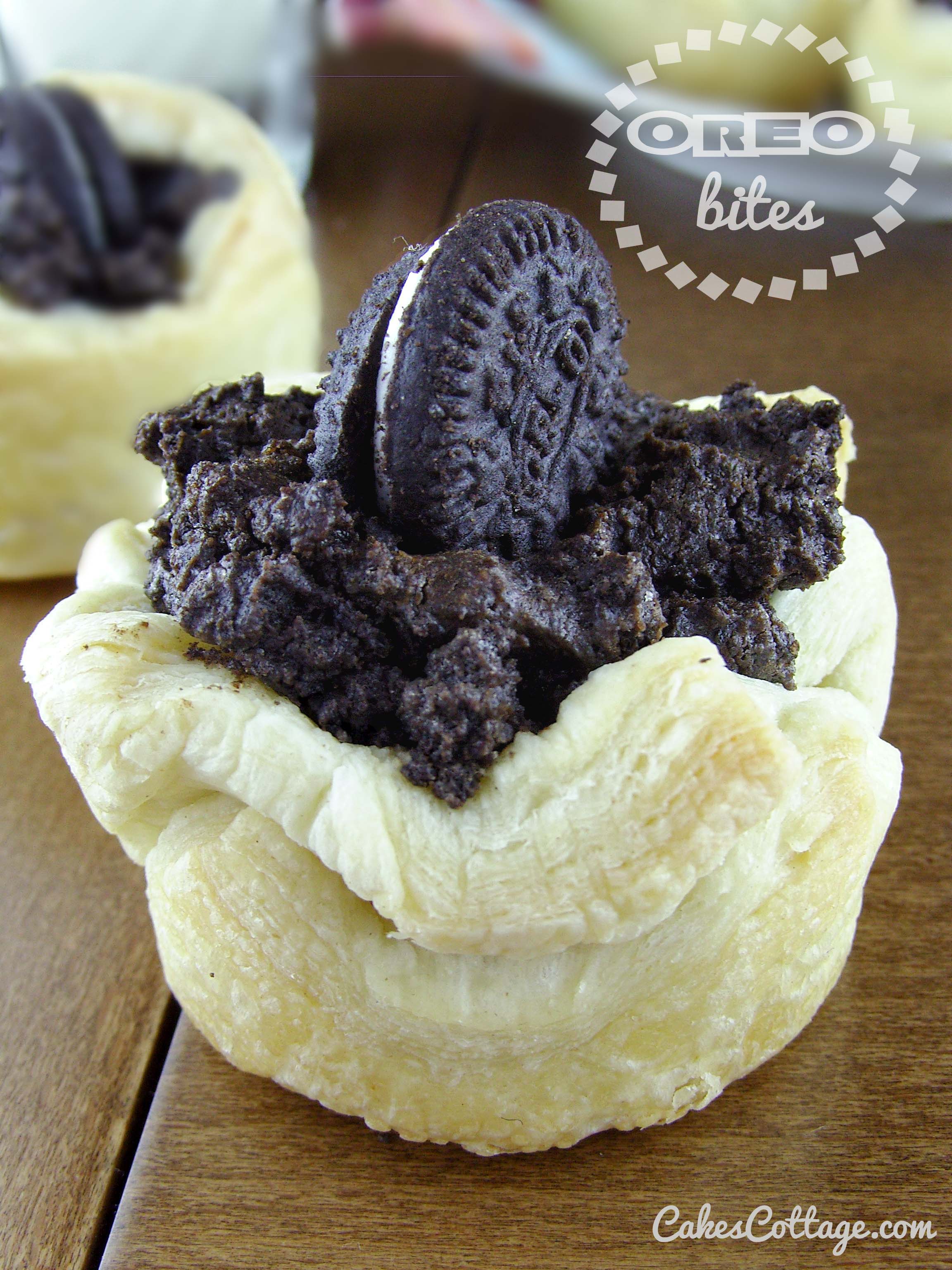 It's always a hit at parties, so I figured it would be a pretty safe bet. But there is one thing that's bugging me, they were so delighted with spinach artichoke bites (made of crescent roll dough) couple weeks ago. Then I got to thinking that it would be a better idea to transform Oreo stuffed truffles into bites. In other words to spoon oreo-cream cheese-delicious-melt-in-your-mouth cream into bites of crescent roll dough.They are really yummy and most importantly, so easy to make.
Easy Peasy Oreo Bites
Recipe type:
Dessert, Appetizer
Ingredients
1 (8 oz.) package softened cream cheese
2 tubes of crescent roll dough
2 (2x4 oz.) package mini Oreo cookies
Instructions
Preheat your oven to 375 degrees F.
Lightly spray mini muffin pans with baking spray or use silicone muffin pan.
Start by crushing one package of Oreo cookies (do not buy Double Stuff Oreos,
just plain mini Oreos will do the trick) by using a rolling pin, or a food processor.
Reserve from other package 12-14 cookies to be used as garnish.
In small bowl combine crashed oreo cookies and cream cheese until thoroughly mixed, and set aside.
Working with half of the dough at time, roll your crescent roll dough out onto a large cutting work surface.
Using a knife or a pizza slicer , cut the dough into 6 roughly even squares, don't worry if they're not perfect…mine certainly didn't, but in the end turned out just fine.
Place each of the dough squares into a mini muffin pan.
Cover the dough squares with aluminum foil and fill with a few baking beads.
Bake for 5 minutes. Remove from the oven without turning it off.
Remove the aluminum foil with the baking beads.
Spoon the oreo cream cheese dip into each little cup until they are all full.
Place in oven and cook for 15 minutes or until the edges are browned, but not burned.
Remove from oven and garnish each bite with mini-oreo cookie on top,
leave to cool for 5 minutes in the pan before transfering onto a serving platter.
That's it. They look quite impressive and might give people the impression that you spent hours in the kitchen whipping up these little beauties.