The Best Roasted Brussels Sprouts with Garlic Aioli. This is the only recipe you will ever need.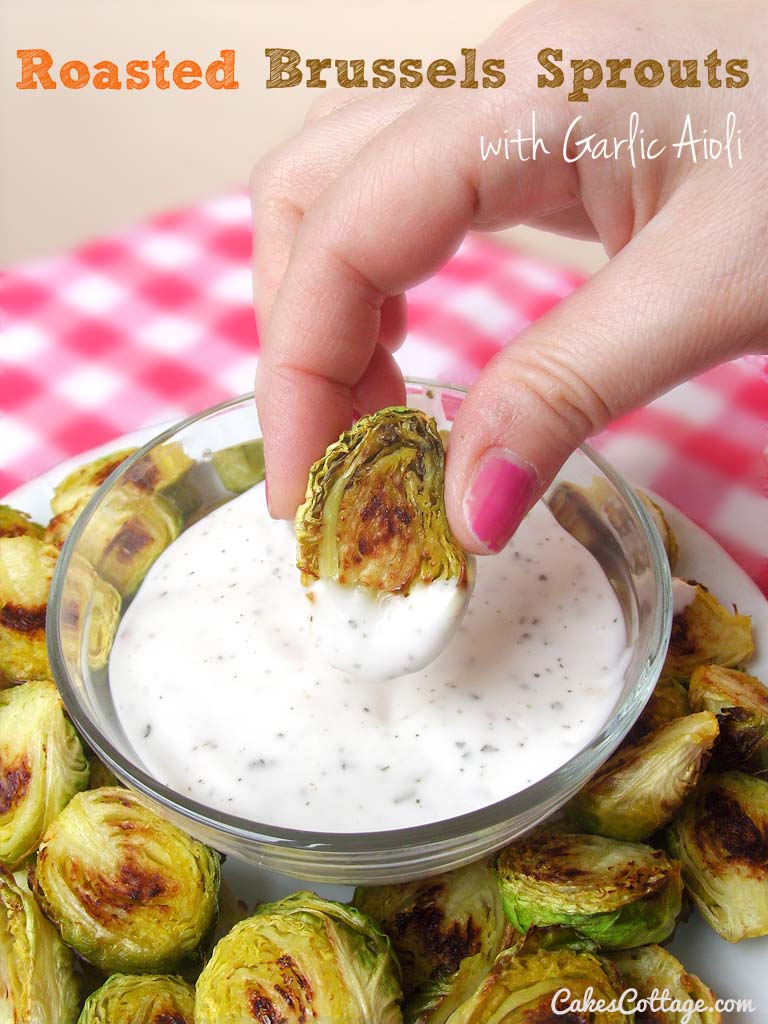 As people get older, they get more stubborn.
Some of my best friends are born stubborn in their refusal to try new things, Can you image the look on their faces When I mentioned that i'm planning to make Brussels sprouts over the weekend ?? priceless 🙂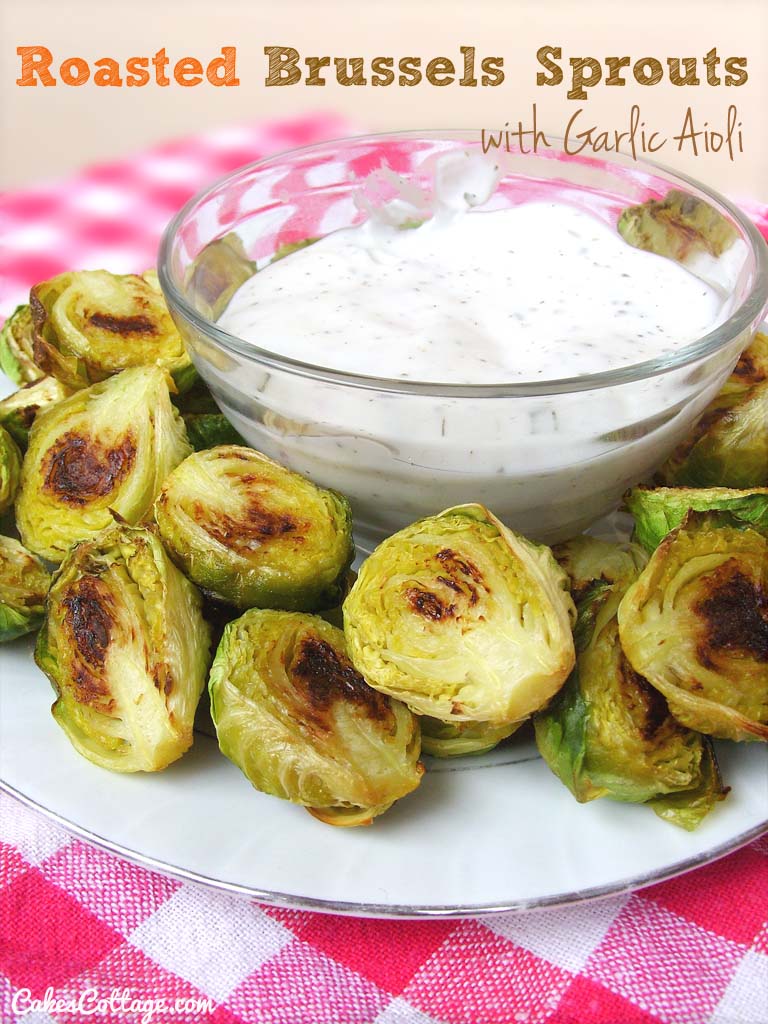 Yet, who Am I To Judge Them? Brussels sprouts probably have the worst reputation of any vegetable. They're the classic example of the vegetable hated by both kids and adults, only eaten because they're so good for you. However, you can use the cooking magic to turn their thoughts around. First of all, using fresh Brussels sprouts makes a major world of difference. Secondly, roasting the sprouts takes these babies to a whole new level, because the bitter compounds in brussels sprouts are broken down by exposure to high heat and caramelization during roasting brings some sweetness to help balance the remaining bitter notes. Add a little garlic aioli on the side and you can mindlessly dip, dunk, and pop right into your mouth. YUM!
Roasted Brussels Sprouts with Garlic Aioli
Recipe type:
Appetizer - Dip
Ingredients
For Brussel Sprouts
20 brussels sprouts cut into wedges (About the 1 lb bag )
3-4 tablespoons canola oil
salt & pepper
For Aioli
6 tablespoons mayonnaise
¼ teaspoon garlic, minced fine
1 teaspoon lemon juice
1 tablespoon flat leaf parsley, chopped fine
Instructions
Preheat oven to 400 degrees.
Place brussel sprouts on a baking sheet and drizzle with canola oil.
Sprinkle on salt and pepper to taste.
Mix around Brussels sprouts on pan to ensure that they all get nicely coated in the oil.
Bake for 15-20 minutes or until golden brown on at least one side.
Flip sprouts with a spatula a couple of times throughout baking to ensure even crispness.
Watch carefully so they do not burn.
In meantime while the brussels sprouts are roasting, mix together mayonnaise, garlic, parsley and lemon juice.
After 15-20 minutes remove from oven and let cool for 5 minutes before transferring in a plate.
Place ramekin of aioli on a plate and surround with brussel sprouts.
If serving as an appetizer, put some toothpicks on the side for your guests. Enjoy!
Note – You can also parboil the brussel sprouts for about 4 minutes before slicing them for a more tender result, and use low fat mayo for Aioli !
So if you need to convince someone stubborn to like brussels sprouts or it's their first time trying them; the best way to have brussels sprouts is to roast them, and this is the only recipe you will ever need.