These blondies are soft, chewy and buttery perfection. We can't seem to get enough of them.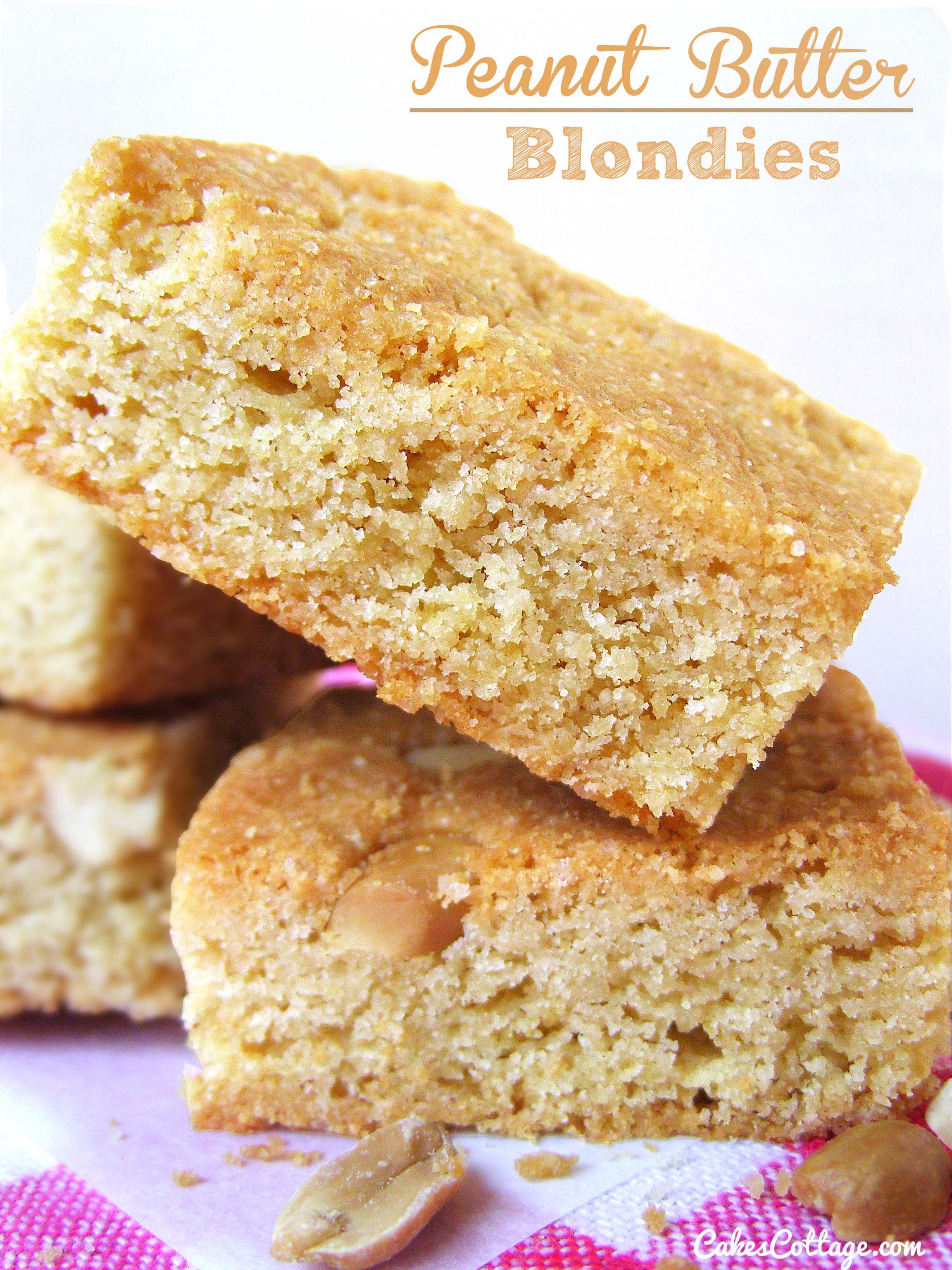 Yes, You guessed right it's a a post about peanut butter. Apparently I'm all about the food holidays lately. Cups for World Nutella Day, Pizza Pie Day or International Pancake Day….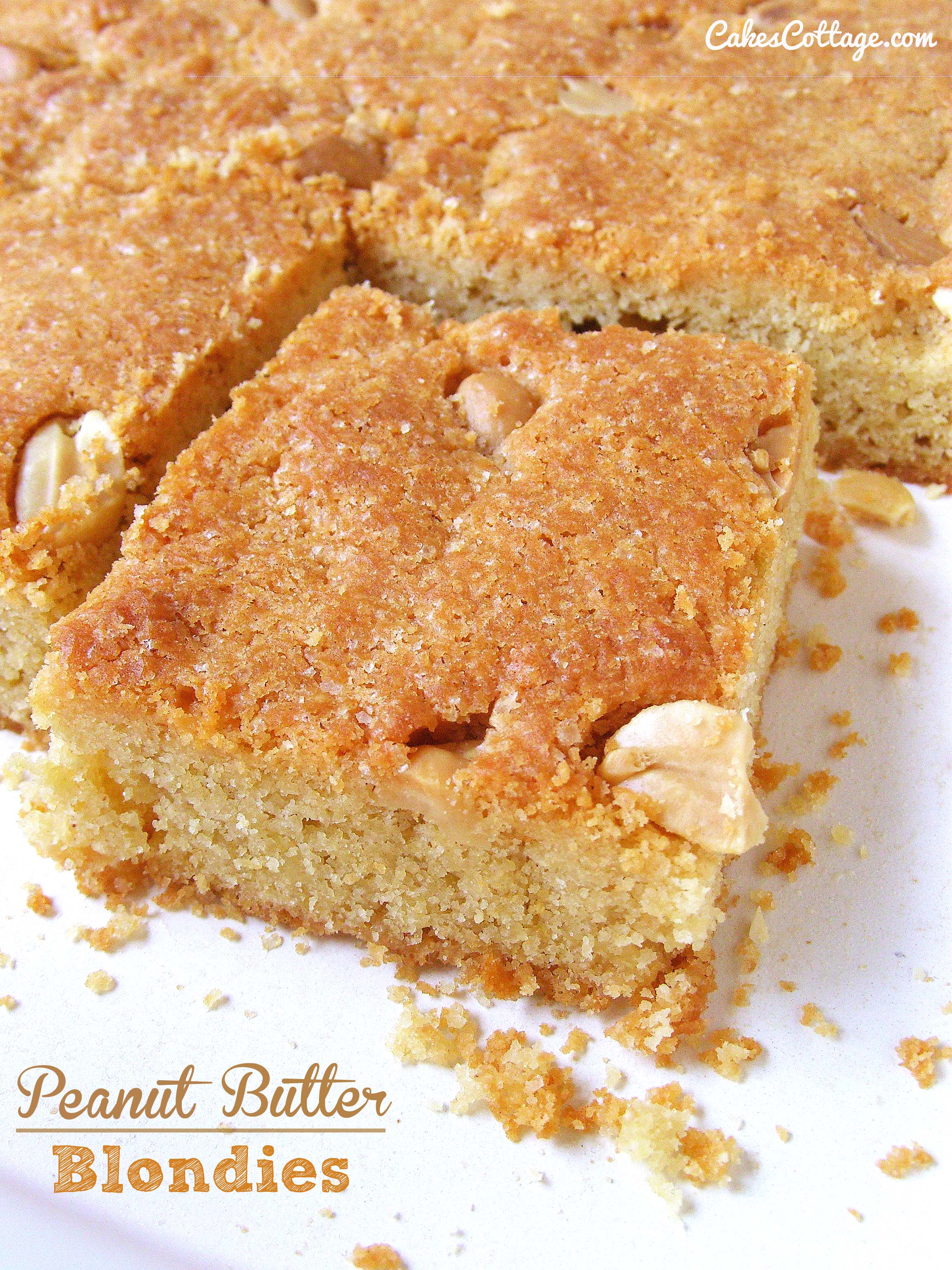 So you didn't think I would let March 1, National Peanut Butter Lover's Day, (looks like January 24 is National Peanut Butter Day too, i don't know which one is better to celebrate so i made compromise decision to celebrate both lol) pass without a celebration did ya? No way! Peanut butter has always been one of my favorite foods so I would never let the chance to celebrate it pass me by — unless of course I was unaware of the holiday.Well, now I have the peanut butter recipe for you guys! I made these blondies last night and making them is a piece of cake. Almost TOO easy. Which could be dangerous for someone who have ( like me ) a daily chocolate or peanut butter cravings.
Peanut Butter Blondies
Recipe type:
Dessert Cakes
Ingredients
8 tablespoons (½ cup) unsalted butter, melted and cooled
1½ cup light brown sugar, packed
2 large eggs
1 teaspoon baking powder
1½ cup all-purpose flour
¼ teaspoon salt
3 teaspoons vanilla extract
1 cup peanut butter
¼ cup salted dry-roasted peanuts, chopped
Instructions
Preheat oven to 350 degrees F.
Line an 9x13 baking dish with parchment paper or aluminum foil allowing excess foil to hang over pan edges, and lightly grease with cooking spray. Set aside
Combine flour, baking powder, and salt in a small bowl; set aside.
In a mixing bowl with electric mixer, beat melted butter, brown sugar and peanut butter until smooth and creamy.
Beat in the egg and vanilla. Slowly add dry ingredients and stir until just incorporated.
Add the peanuts and mix until evenly distributed.
Spread the batter mix into the prepared baking dish and spread out evenly with a plastic spatula.
Bake for 25-305 minutes or until a tooth pick inserted in the middle comes out clean or with a few moist crumbs attached.
Cool completely on a wire rack for at least 2 hours.
Using the foil overhang, lift the blondies from the pan and transfer to a cutting board.
Cut into 2 inch squares and serve.
Store in an airtight container at room temperature, or airtight container in the refrigerator for one week.
Let me take a moment to grab a bite of this blondies…
Ok, I'm back.  mmmhhhm….These are a peanut butter blondies lovers DREAM!
You're welcome.