No Bake Cream Cheese Lemonade Pie is a light and lemony dessert and will be the perfect addition to your Easter or Mother's Day menu!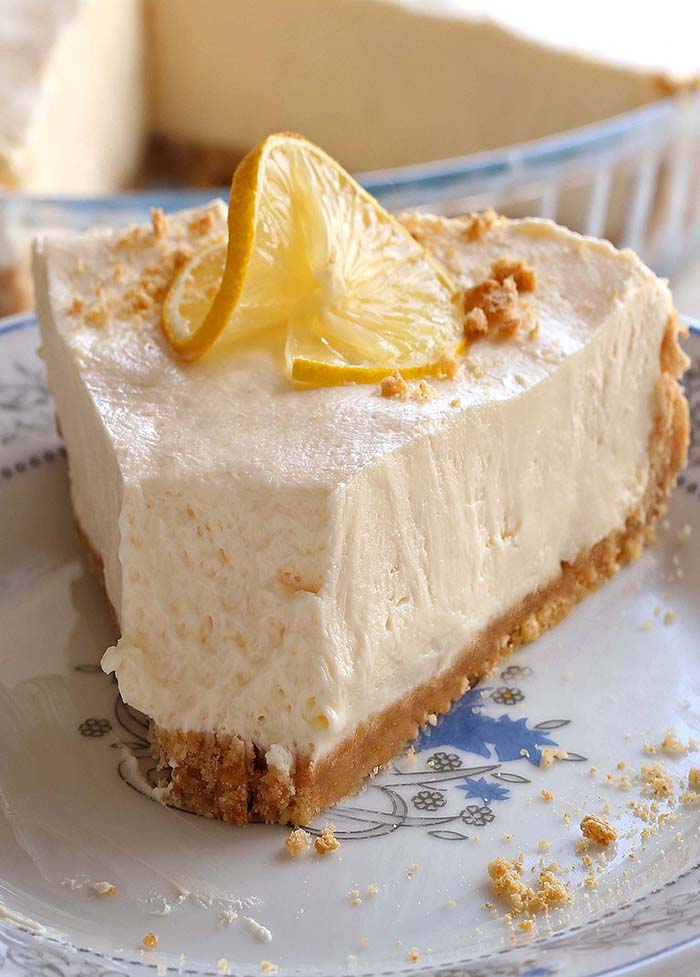 Spring is on the horizon, and the weather is starting to warm up.
These slightly warmer days have me dreaming of summer…eating outside and having barbecues with friends. Well….this no bake cream cheese lemonade pie totally hit the spot. (As long as I can keep myself from eating it all!)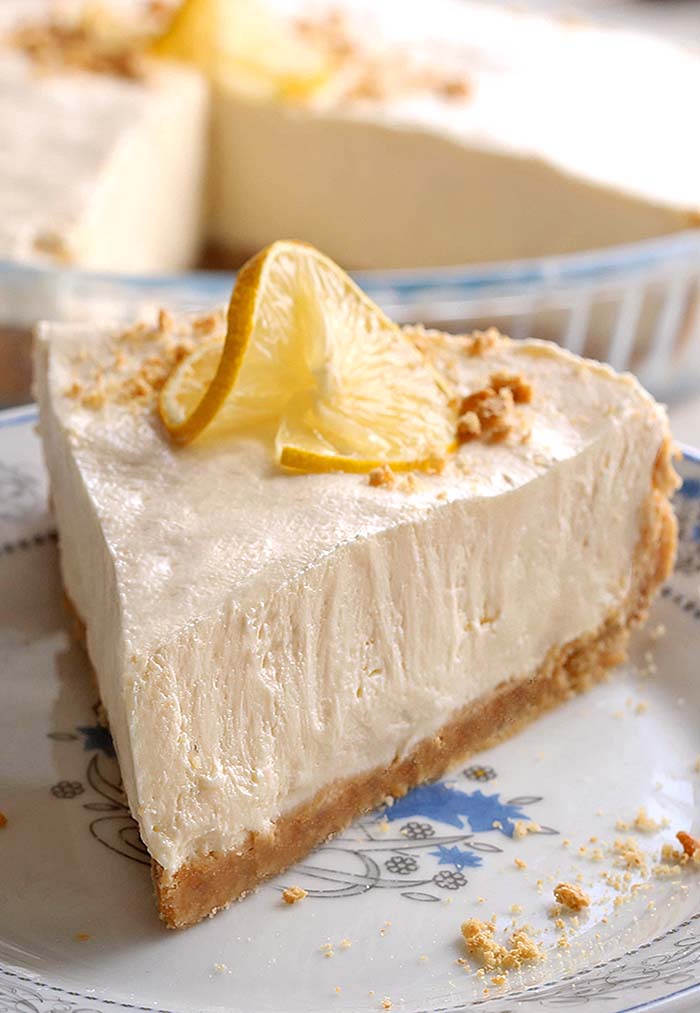 No Bake Cream Cheese Lemonade Pie
It is nothing new, this recipe was probably in all of our grandmother's recipe boxes, but there is a reason this pie has stood the test of time. Not only is it super easy, but it is pretty delicious and addictive.  I'm even going to call it fail proof.
Crust is made from scratch and it only takes a few minutes, it tastes better, but if you are going for super easy, feel free to sub in a store bought graham cracker crust.
The filling takes just minutes to mix together, then you just have to give it some time to chill in the refrigerator. Easy, peasy!
No Bake Pie
Which makes it perfect for a warmer weather, so you don't have to heat up your house by turning on your oven for hours.
It just sets up in the fridge. And you can even make this a day or two in advance and just let it hang out in the fridge until you are ready to serve it.
The Graham Crackers crust
I especially like the graham cracker crust on this dessert, it is simply wonderful.
Alternatives for a graham cracker crust could be a vanilla sandwich cookie crumbs crust, or vanilla wafer crust.
But the graham crackers crust is so easy and it tastes great, there's really no need to change it.
You can add more graham cracker mixture if you like your crust to be thicker.
Pie (Lemonade Fluff) Filling
The easiest part! The ingredients in the cheesecake filling are simply cream cheese, lemonade concentrate (this really gives it a special touch), lemon pudding (for stability – keeps it fluffy) and evaporated milk.
No Bake Cream Cheese Lemonade Pie
No Bake Cream Cheese Lemonade Pie is a light and lemony dessert and will be the perfect addition to your Easter or Mother's Day menu!
Ingredients
1½ cups graham cracker crumbs (10 to 12 whole crackers)
¼ cup packed light or dark brown sugar
Pinch of salt
6 tablespoons unsalted butter, melted
1 can (5 ounces) evaporated milk
1 package (3.4 ounces) instant lemon pudding mix
2 packages (8 ounces each) cream cheese, softened
¾ cup thawed lemonade concentrate
Instructions
Combine the graham cracker crumbs, sugar and butter.
Press into the bottom and sides of a 9-inch pie pan. Place in refrigerator to chill.
cIn a large bowl, whisk together milk and pudding mix on low speed for 2 minutes or until thickened.
In another large bowl, beat cream cheese until light and fluffy, about 3 minutes.
Add lemonade concentrate, beating until blended. Add pudding mixture, and beat until blended.
Pour into crust. Cover and refrigerate for at least 4 hours or until set.
Garnish, if desired.
Want more Pie recipes, check out:
An easy strawberries and cream pie made with graham crackers, whipped cream, cream cheese and fresh strawberries.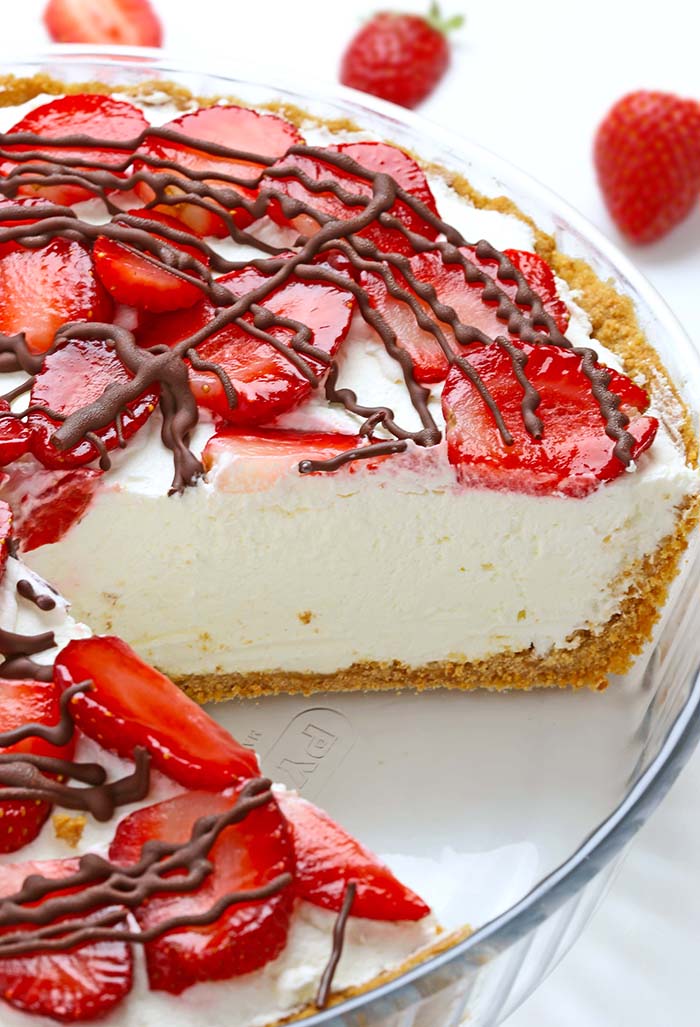 Delicious Cinnamon Roll Apple Pie that uses homemade apple pie filling, refrigerated cinnamon rolls, and crumb topping to create a delectable, easy FALL Dessert.