Pork Tenderloin with sweet and spicy Caribbean flare and packed with flavor…..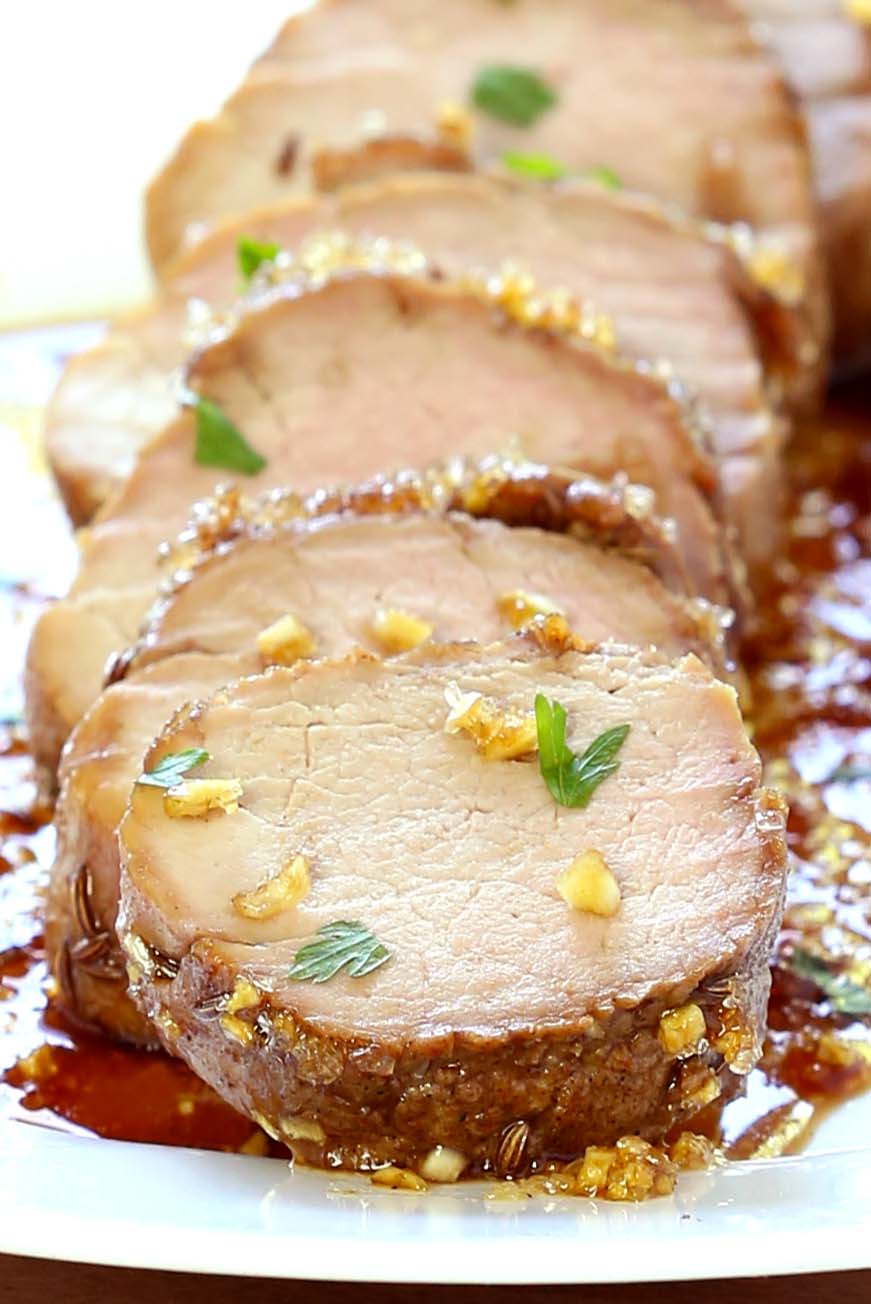 Caribbean inspired foods are one of my favorite cuisines to eat year round especially in the fall winter season.
Living in a state where we get to truly experience the four different seasons, long warm Summers but not too hot (we have seen triple digits here, but not very often), snowy, but not too cold winters (coming from this year, you may disagree though), we are used to the fact that sometimes the weather has a way of dictating your mood, but when sweet and spicy is on the menu- things tend to warm up around here especially our appetite.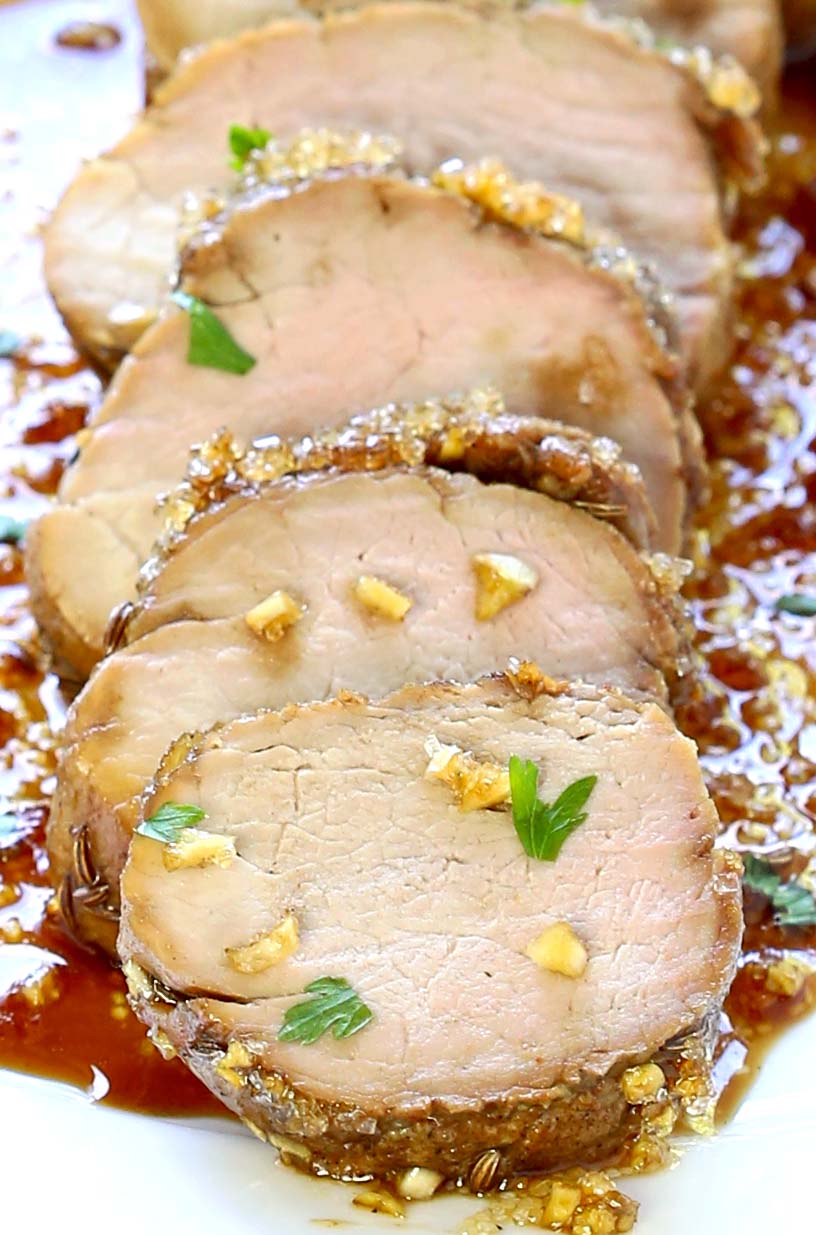 Pork tenderloin is certainly the tastiest and softest part of pork, thing I love about pork tenderloin is that you can really change up the flavor with different marinades, so it doesn't have to taste the same every time.  In a myriad of pork tenderloin recipes, I found this one and I wasn't mistaken. This recipe is a weekday savior and finger licking good. Rub spices are a blend of combinations of warm flavors, and the glaze is nicely fused with brown sugar, tabasco sauce and garlic. It may sound strange, but it totally worked.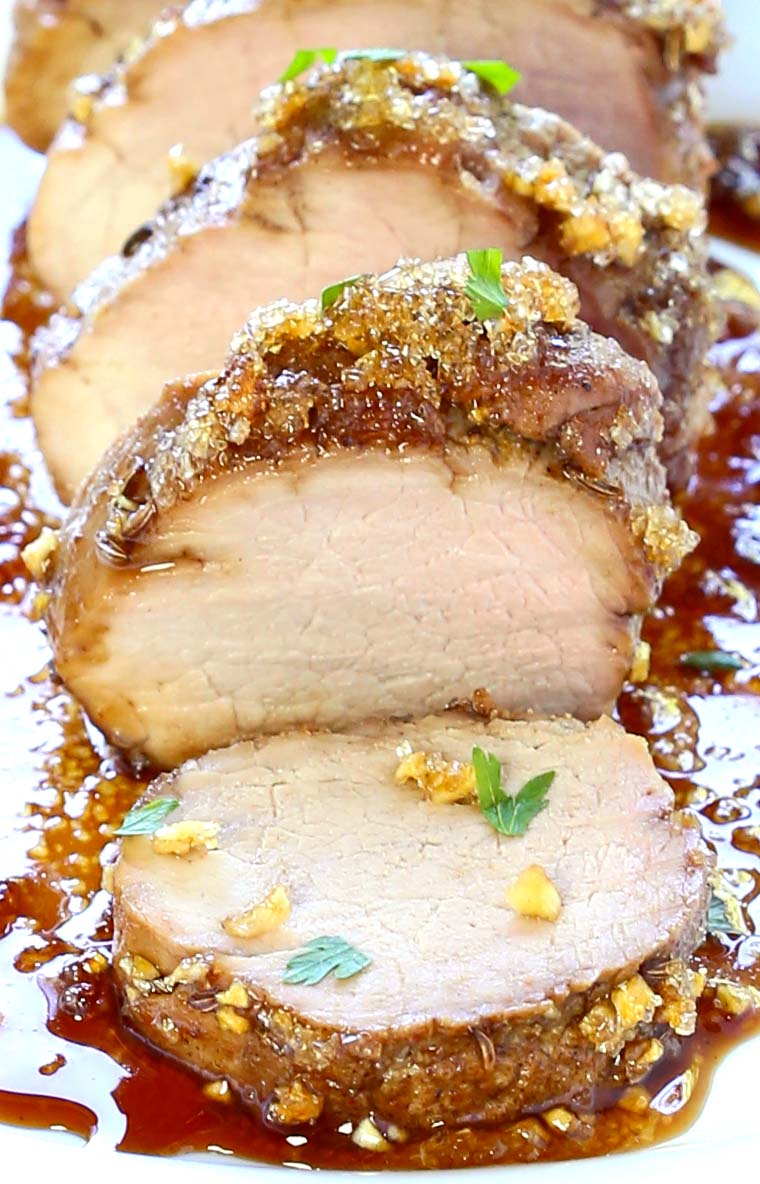 Island Pork Tenderloin
Pork Tenderloin with sweet and spicy Caribbean flare and packed with flavor.....
Ingredients
For Pork
2 pork tenderloins (2 to 2½ pounds total), trimmed
2 tablespoons olive oil
For Spice rub
2 teaspoons salt
½ teaspoon black pepper, ground
1 teaspoon cumin
1 teaspoon chili powder
1 teaspoon cinnamon, ground
For glaze
¾ cup packed dark brown sugar
2 tablespoons garlic, finely chopped
1 tablespoon Tabasco or Sriracha
Instructions
Preheat oven for 350 degrees.
Combine all spice ingredients for rub in a small bowl and apply on pork - covering both sides, leave it to sit for a while.
Heat two tablespoons of oil in a ovenproof skillet and place tenderloin in, brown pork, turning, about 4 minutes total. Leave pork in skillet.
In a small bowl make a glaze of brown sugar, garlic and tabasco sauce. Put the mixture on top of pork tenderloin.
Heat the oven to 350 degrees and place in the skillet with pork tenderloin.
Bake it for about 20 minutes, until glaze is fully coated or instant-read themometer inserted in the center of each tenderloin registers 140˚ F.
When it's done, cover the meat with foil and leave it at room temperature for 10 minutes.
Cut into 12 medium slices and serve immediately with your favorite side dish.