If you're feeling really decadent and fancy (as you should) or when you feel a bit lonely, you should try The World's Best Hot Chocolate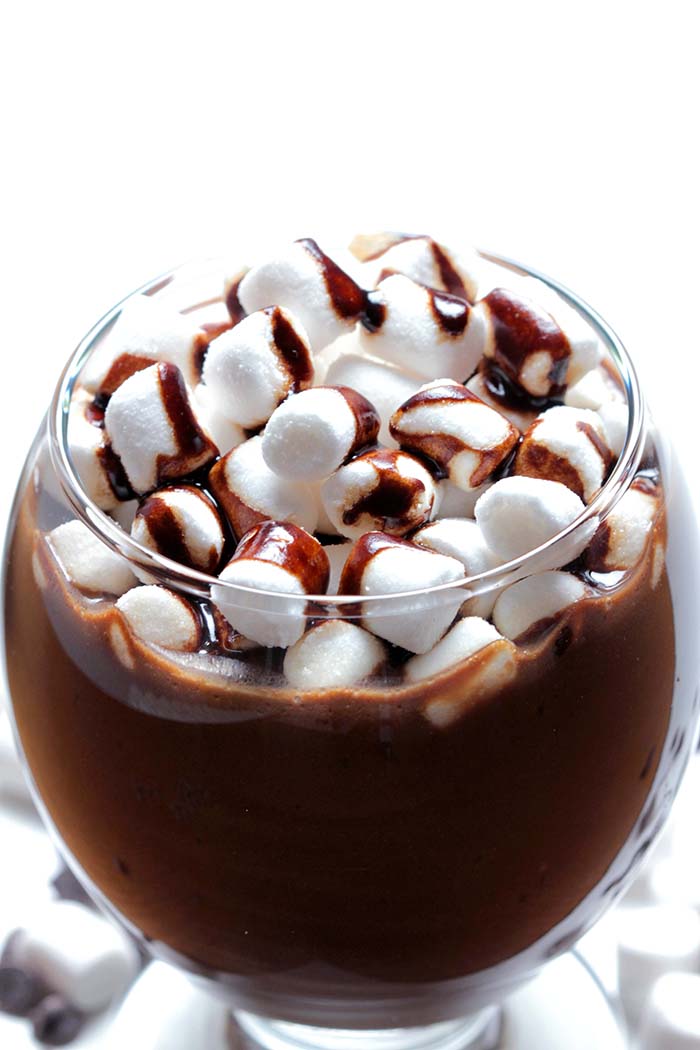 Of all seasons I can barely stand winter time. Dim lights. Empty streets. Monotonous colors. Low temperatures. Blizzard. Snow. Ice.
How can you feel good about the seeming persistently dark, cold, damp days ?
Well, As I lie here tucked in my armchair and my favourite blanket, watching snow falling through my window, drinking sinfully delicious beverage, I do think that winter has its charms. Actually, it has only one, a life-changing cup of hot chocolate – The world's best hot chocolate.
When you need to satisfy a sweet craving, or you need a solution for the perfect ending of a romantic dinner.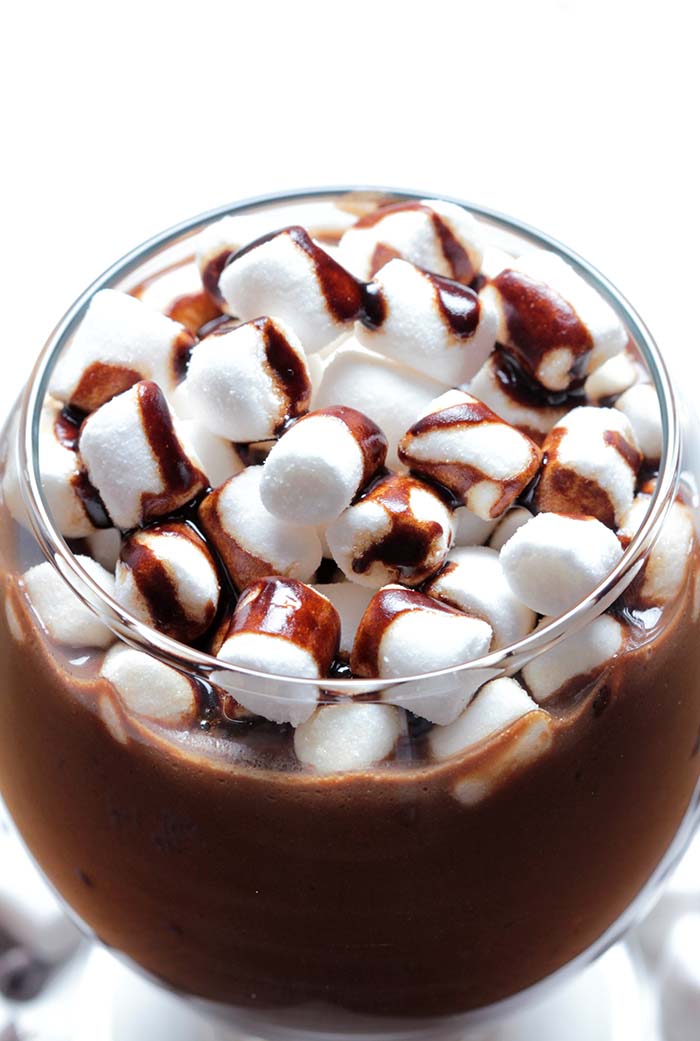 Recipes for hot chocolate are all over the Internet and I try out a new one every winter. But this one dazzled me and I think it's the world's best hot chocolate. Universal, simple, charming and strong – a chocolate you can drink. Variations of ingredients lead to differences in final flavor, smell and thickness. The flavor will be more intense if you use dark chocolate instead of a milk one. Cinnamon, nutmeg, vanilla, pepper, chili are just some of the spices you can add.
Do you like to make yourself warm by drinking hot chocolate?
What is your secret ingredient for a life-changing cup of hot chocolate ?
The World's Best Hot Chocolate
Ingredients
2 cups whole milk
½ cup powdered milk
1 teaspoon of cornstarch
1 cup 60% - 70% ghirardelli dark chocolate, coarsely chopped
mini marshmallows
chocolate syrup
Instructions
Bring milk gently to a boil in a medium sauce pot over medium-high heat.
Lower the heat to medium then add the chocolate, whisking vigorously until the chocolate is completely melted.
Add the milk powder and cornstarch, still whisking, until everything is dissolved and the mixture is smooth and thick.
Serve in individual cups or mugs topped with mini marshmallows and chocolate syrup.
You can vary the intensity of the chocolate by adding more or less chopped chocolate to the hot milk.