The World's Best Hot Chocolate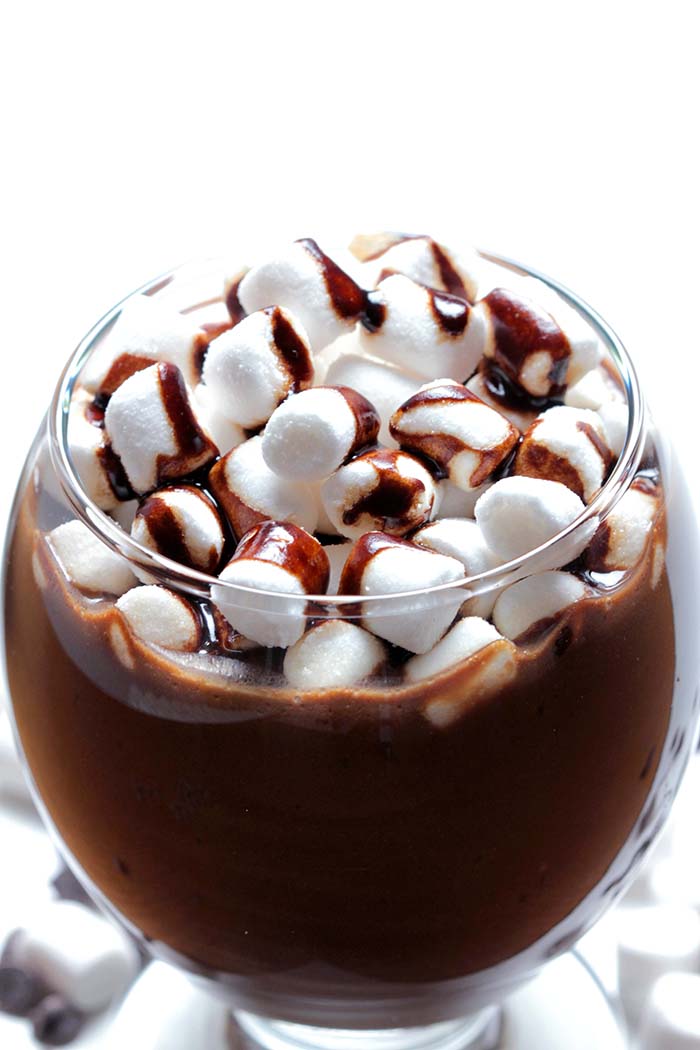 2 cups whole milk
½ cup powdered milk
1 teaspoon of cornstarch
1 cup 60% - 70% ghirardelli dark chocolate, coarsely chopped
mini marshmallows
chocolate syrup
Bring milk gently to a boil in a medium sauce pot over medium-high heat.
Lower the heat to medium then add the chocolate, whisking vigorously until the chocolate is completely melted.
Add the milk powder and cornstarch, still whisking, until everything is dissolved and the mixture is smooth and thick.
Serve in individual cups or mugs topped with mini marshmallows and chocolate syrup.
You can vary the intensity of the chocolate by adding more or less chopped chocolate to the hot milk.
Recipe by
Cakescottage
at https://cakescottage.com/2016/02/12/worlds-best-hot-chocolate/