Sometimes ya just need something easy, dontchya?  Easy comfort food.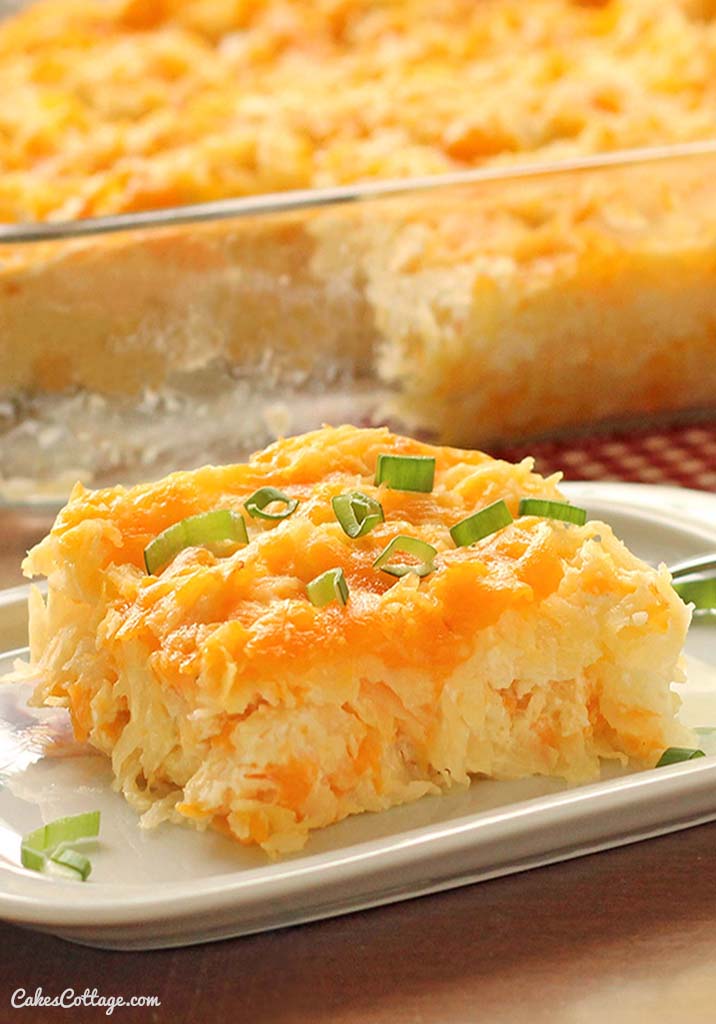 Did you noticed that there are certain things that you order at your favorite restaurants, each and every time you visit without fail.
Cracker Barrel is one of my favorite restaurants to stop at when i have to go for dinner or lunch or breakfast… 🙂 There's something so comforting about their Southern style food, and one of these "things" for me is Cracker Barrel's Hashbrown Casserole – creamy, rich, easy and cheesy.
Now, I've tried many many many versions of Cracker Barrel's hashbrown casserole BUT none of them ever quite made the cut. There was always something different….too much sour cream, not enough cheese, low flavor, soggy potatoes, etc.  And I must say that this recipe is probably as close as I'll ever come to the original Cracker Barrel hashbrown casserole recipe.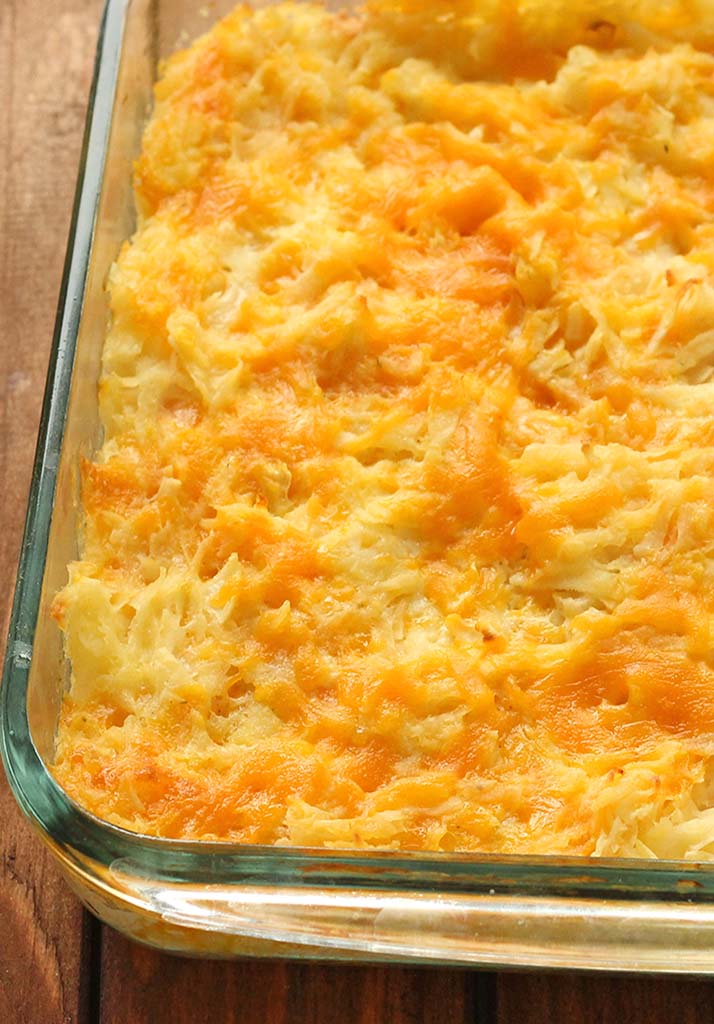 Leftovers ?
In fact,  I've consistently started doubling this recipe for my family hoping for leftovers, but, the more I make, the more is eaten. If I want any the next day (because they are just as good heated up), I have to hide them. Of course, a few minutes later, mine story ends as the casserole dish was empty. Hopefully, I managed to take a couple of shots to show you.
Homemade Cracker Barrel Hashbrown Casserole
Ingredients
1 container sour cream (16 ounces)
½ cup onion, peeled and chopped
2 cups cheddar cheese (grated), plus more for sprinkling on the top
1 package (2 pounds) frozen hash brown potatoes, thawed
½ cup butter, melted
1 (10¼ ounce) can cream of chicken soup
1 teaspoon salt
¼ teaspoon pepper
optional - green onions, sliced (green parts only)
Instructions
Preheat oven to 350°F
Grease a 9 x 13 inch baking pan.
In a large bowl, mix all ingredients together and spread it out in a casserole dish.
Bake for 45 minutes or until brown on top and cheese has melted.
In the last few minutes of baking, sprinkle the top of the casserole with additional cheese and bake until melted. Serve.
* optional - Sprinkle with sliced green onions