Quick, easy and perfect sweet treat for those who do not want to spend time baking.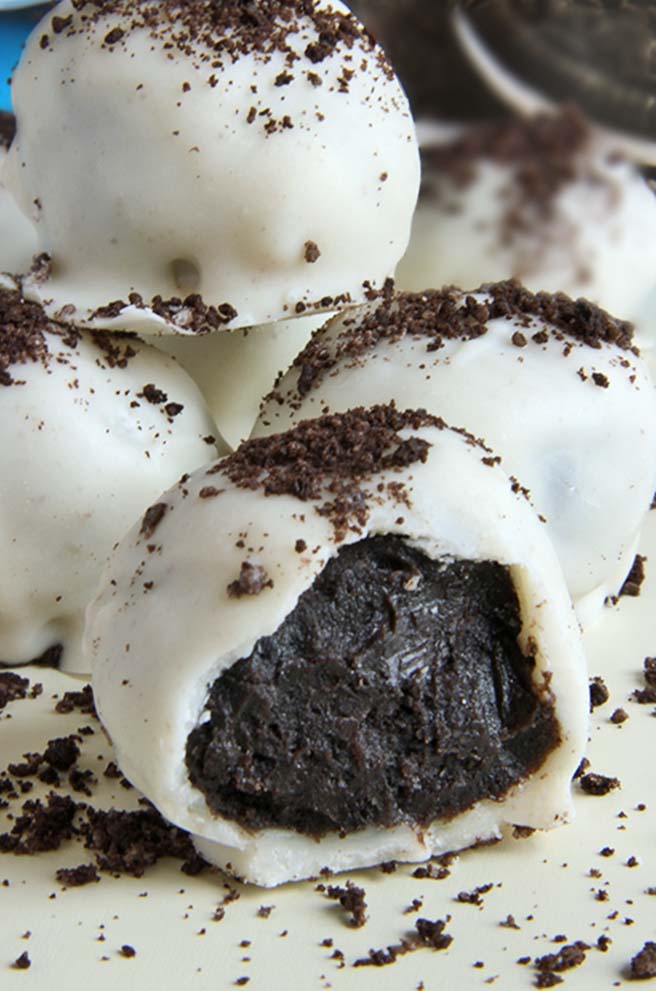 Couple of hours till New Years Eve….
Can you believe it? I can't. 2014 went by like the blink of an eye.
Now it's a time to turn the page,  to reflect on the past year and to made New Year's resolutions and wishes — like to lose weight, get a better job,  drink less, eat and live healthier perhaps?
The questions can go on. It is really a time not only to reflect, but also to look to the future.
It was my first year as a food blogger, some might say – dream job !….buuuut…belive me, I worked my tail off all year to make this work.
That's how I'd characterize the past year—work, work and more work.
But, life is all about planning and hard working, or else you are like a ship without a rudder, left to the winds to take you in whatever direction.
To quote Oscar Wilde – "Good resolutions are simply cheques that men draw on a bank where they have no account."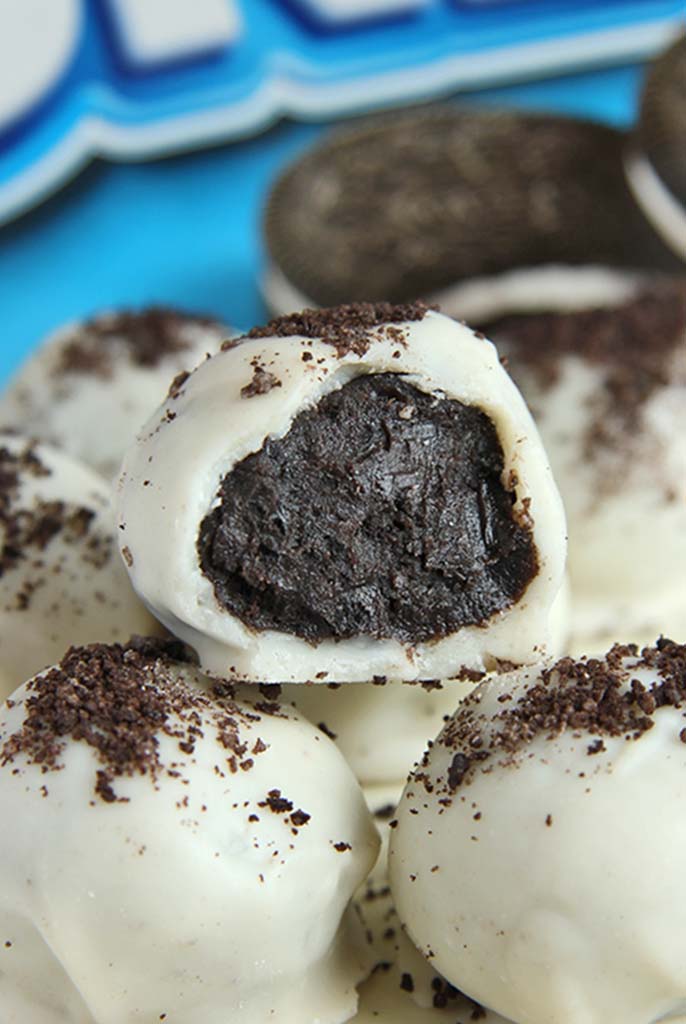 Soooo, back to today sweet treat.
These White Chocolate Oreo Truffles are my New Years Resolution L-A-Z-Y sweet treats.
The truth is: I am L-A-Z-Y.
Well, I like to think I'm lazy, because I'm just so tired from working so hard. So….you know. There's that theory, if you want to buy it.
Anyways, let's be honest, the great thing about this post is that I'm actually giving you TWO ways to be lazy and still make pretty awesome sweet treat.
White Chocolate Oreo Truffles
Ingredients
36 Oreos
8 oz cream cheese, softened
16 oz. white chocolate chips
Oreo crumbs,for decorating
Instructions
Place the Oreo cookies in the bowl of a food processor and pulse until finely ground.
Add the cream cheese and pulse until the mixture is well combined and smooth.
Line a rimmed baking sheet with parchment paper.
Scoop the mixture into balls about 1-inch in diameter. I like to use cookie scoop.
Place the cookie balls in the freezer until well chilled, at least 1 hour.
Remove truffles from freezer and dip in melted chocolate chips.
Garnish with reserved Oreo crumbs before the chocolate sets up.
Let chocolate set, refrigerate and enjoy!

To quote John Lennon, "Happy New Year, let's hope it's a good one, without any fear!" Wishing you a magical New Years, with love from all of us!