Truffles that tastes just like the Almond Joy candy bar!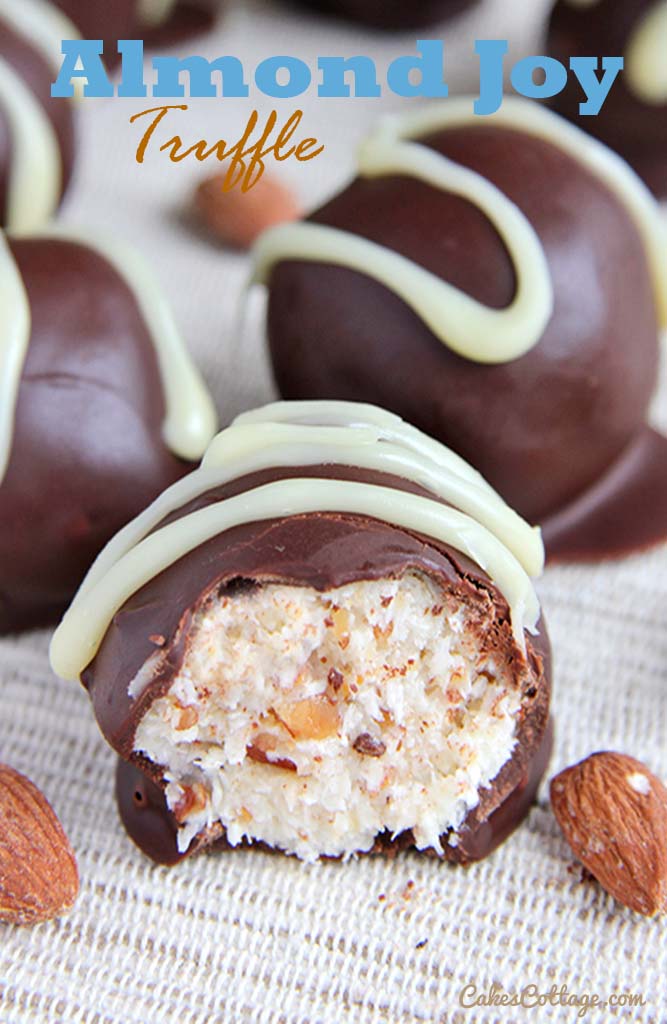 There are certain holiday traditions that most people follow, but the thing that makes each family unique is the traditions that they have created on their own.
Most of the Christmas Traditions that we had enjoyed growing up were a combination of those things that our parents either have created on their own or inherited from their parents.
One Christmas Eve, while we're on the upper floor in the our rooms, the reindeer(usually our mom) come and leave two cookies and truffles and note saying they wanted to figure out where our stockings were to let Santa know. And also to remind us kids to get to bed early so Santa can come.
Since this is a food blog, i will skip the Wishes and Gifts part for now and continue with the story of truffles that reindeer has left for us.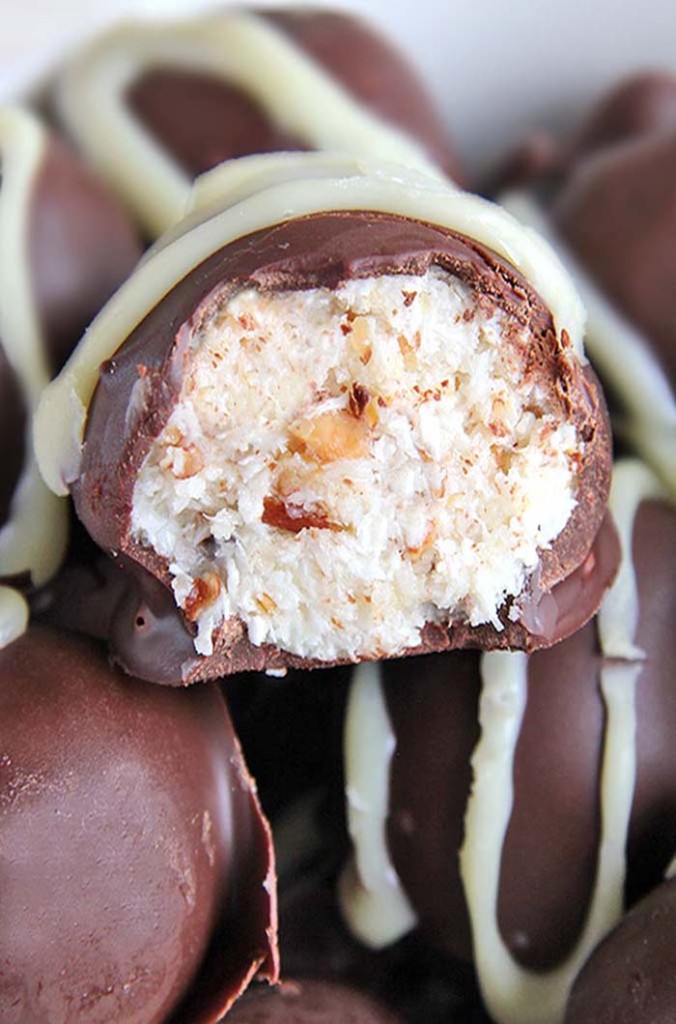 These were not ordinary truffles, they were stuffed with coconut flakes and almonds, like almond joy bars. I know that Almond Joy bars might not be a traditional Christmas treat, and truffles aren't really a Cristmas traditional cookie, but these ones has become a family favorite.
Note : This post contains recipe and preparation method on second page
Need I say more? Turn on the page 2 and let's prepare some delicious Almond Joy Truffles…..