a perfect weeknight meal with Broccoli, cheese and macaroni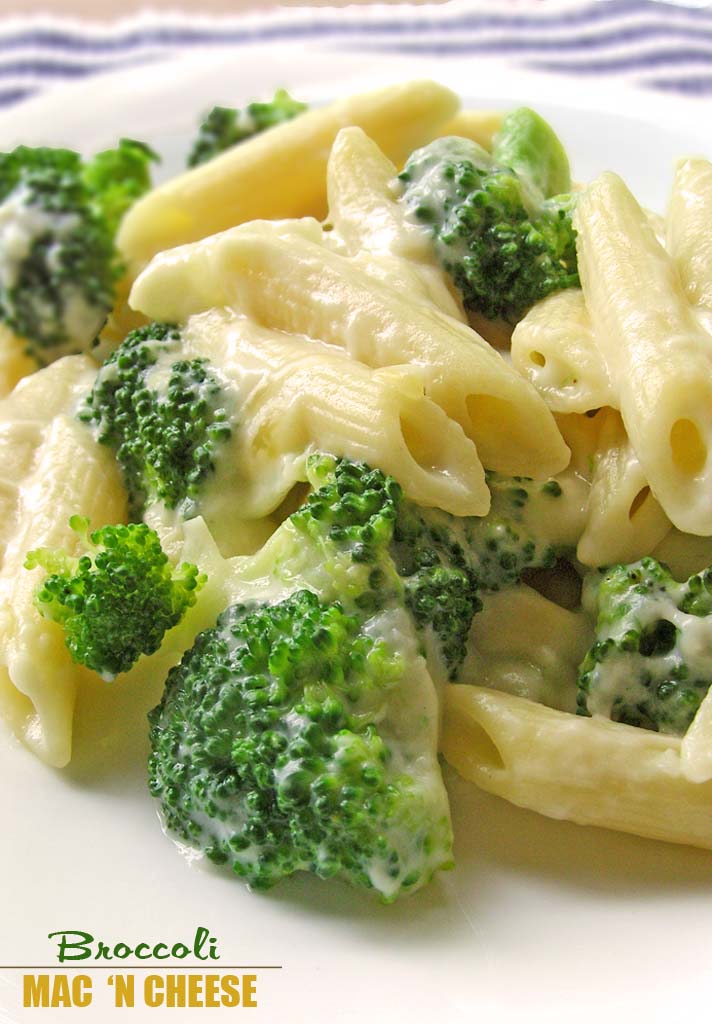 Real quick before I dive into today's recipe.
The tough thing about working as a food blogger is that it takes a lot of effort to stop working, or stop thinking as a food blogger photographer. If you are food blogger and/or photographer, you know what I mean, because every single meal that is good enough for the blog has to have good or decent photographs.
Since that I have no professional background in photography, it is the hardest part of this job for me. Hours of practice, chasing the sunshine, self-study, research, and help from a couple professional photographer friends, to achive as much as possible a decent photo.
I find it hard to just focus on meal and not wonder whether or not I'm making a mistake by not photographing or writing it down.
Believe me……Sometimes I'm glad when the sauce breaks, or the pie crust getting too brown even black, chicken over-cooked by frying, grilling or barbecuing….etc, so i wouldn't making a mistake by NOT photographing it. Or maybe….. one day i could make a post with collection of my kitchen failures 🙂
ok, ok I'm moving on today's beauty of a meal.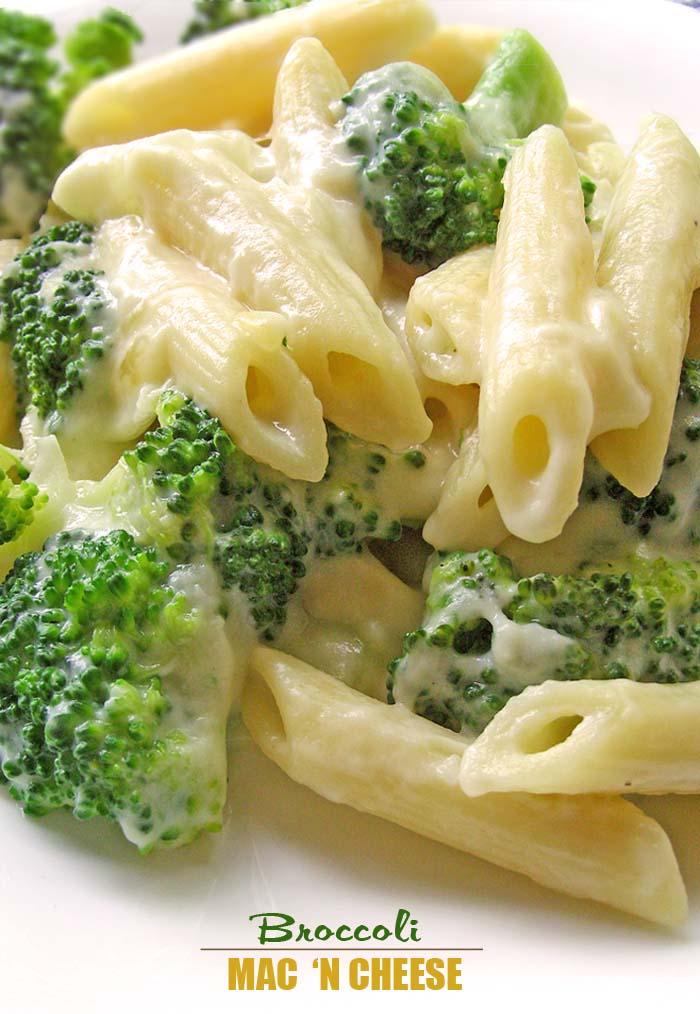 Well…i know….but even though it's summertime, I can enjoy the classic comfort food, mac & cheese, about any time of the year.  And while it is cheesy, with a strong cheddar flavor, the taste of the broccoli really cuts the cheesy flavor, and compliments it perfectly. It really took a plain mac 'n cheese to the next level, from that comforting kids food, to a grown up, vegetarian, meal!
So, You need something fast, refreshing, creamy and veggied up, right ? Try this Macaroni & Cheese with Broccoli.
Note : This post contains step-by-step preparation method on second page