Who's ready for Summer?!  Fresh fruit drizzled with sweet jam served with buttery, cinnamon chips, fragrant from the oven…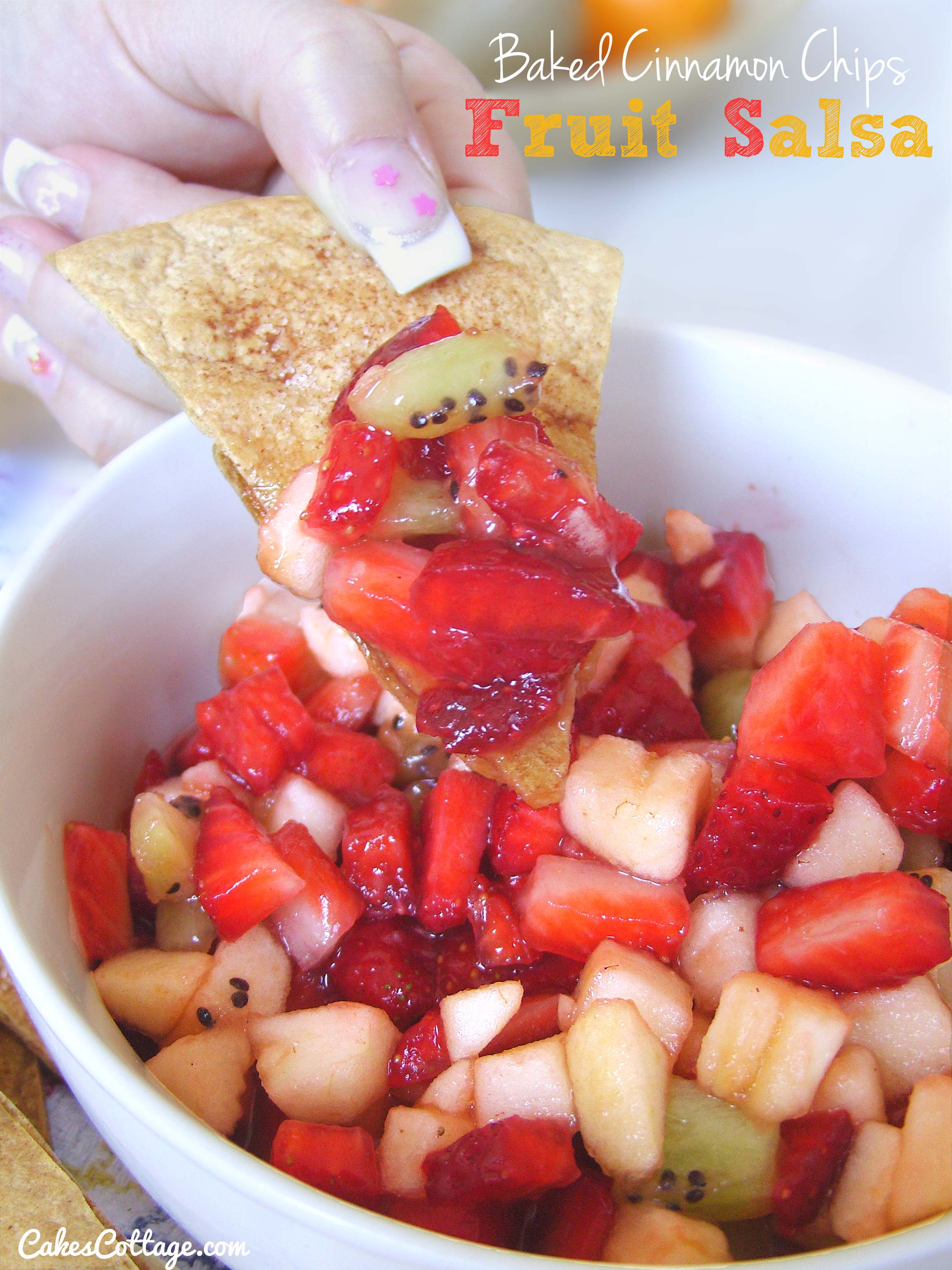 Let's Saaalsaaaaaa…..
I think Winter has finally given up in our area. It fought hard right at the end with a couple snow storms the past few weekends, but it's finally feeling like Spring has won. The grass is green and and I feel the sun on my face it has some heat behind it.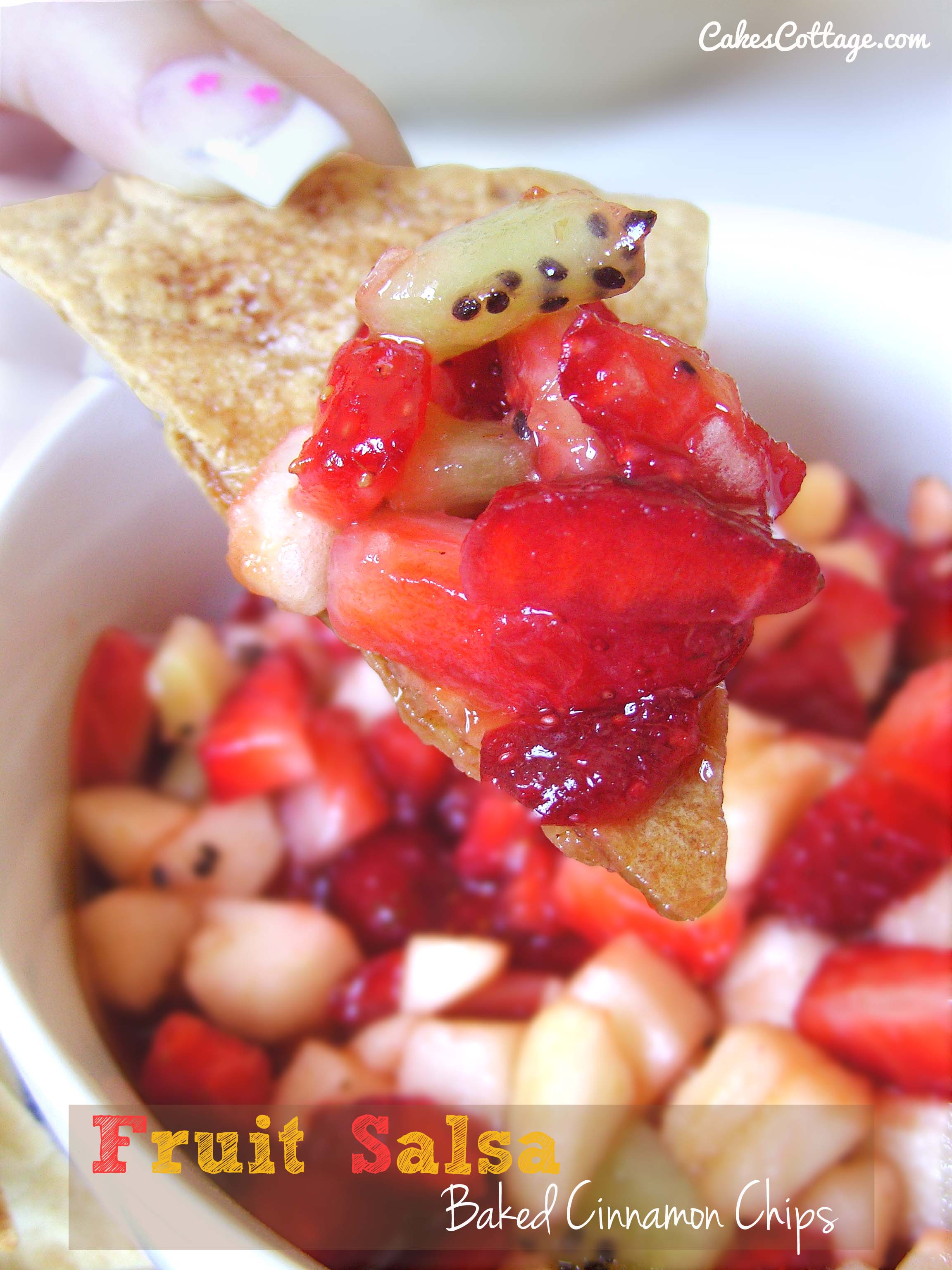 I find myself daydreaming of Summer, Summer fruits, BBQ and dancing. Dancing ?? Well, I have always had an interest in Latin dance, especially tango and salsa, lots of fun, complete with spins, sharp movement, crisp turns, but i never had time to attend some classes.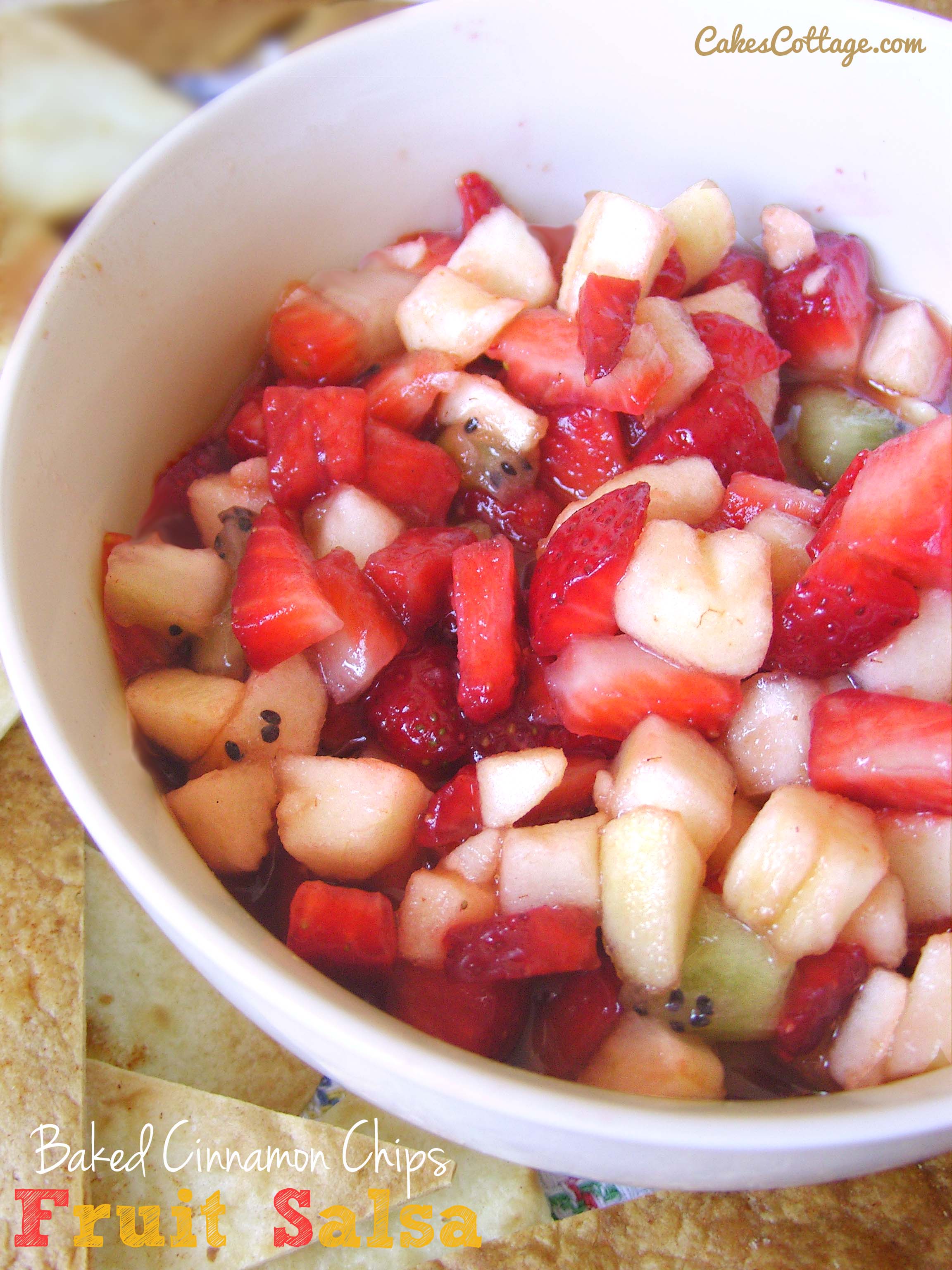 I'm already craving for fresh fruits and my thoughts as I was writing this automatically went to Fruit Salsa with cinnamon chips! I know your all wondering, why ? Well think about it fun, spins, crisp and sweet! All the combinations of a very tasty fruit Salsa recipes. Luckily, the grocery stores near us have had some big, beautiful strawberries lately, and I thought a perfect way to use some and fill my craving for fruit would be to make some fruit salsa and cinnamon chips.
So follow me to the kitchen and "Let's Salsa"
Fresh Fruit Salsa with Baked Cinnamon Chips
Ingredients
for the Fruit Salsa:
1 lb. strawberries, diced
2 Golden Delicious apples, peeled, cored and diced
2 kiwi, peeled and diced
8 oz raspberries
1 tbsp white sugar
1 tbsp brown sugar
2 tbsp fruit preserves, any flavor (I used apricot)
for the Cinnamon Chips
10 (10 inch) flour tortillas
¼ cup melted butter
1 cup white sugar
2 tbsp cinnamon
Instructions
Heat oven to 350 degrees. In a large bowl, thoroughly mix kiwis, apples, raspberries, strawberries, white sugar, brown sugar, and fruit preserves.
Cover and chill in the refrigerator at least 15 minutes.
Coat one side of each flour tortilla with melted butter or butter flavored cooking spray.
Mix sugar with cinnamon and pour desired amount of mixture over tortilla, cut into 8 wedges with a pizza cutter and arrange in a single layer on a large baking sheet.
Bake in the preheated oven 8 to 10 minutes or until cinnamon chips are crispy and just starting to brown.
Repeat with any remaining tortilla wedges.
Allow to cool approximately 15 minutes.
Serve with chilled fruit mixture.