An easy way to twist your deviled egg recipe for Easter.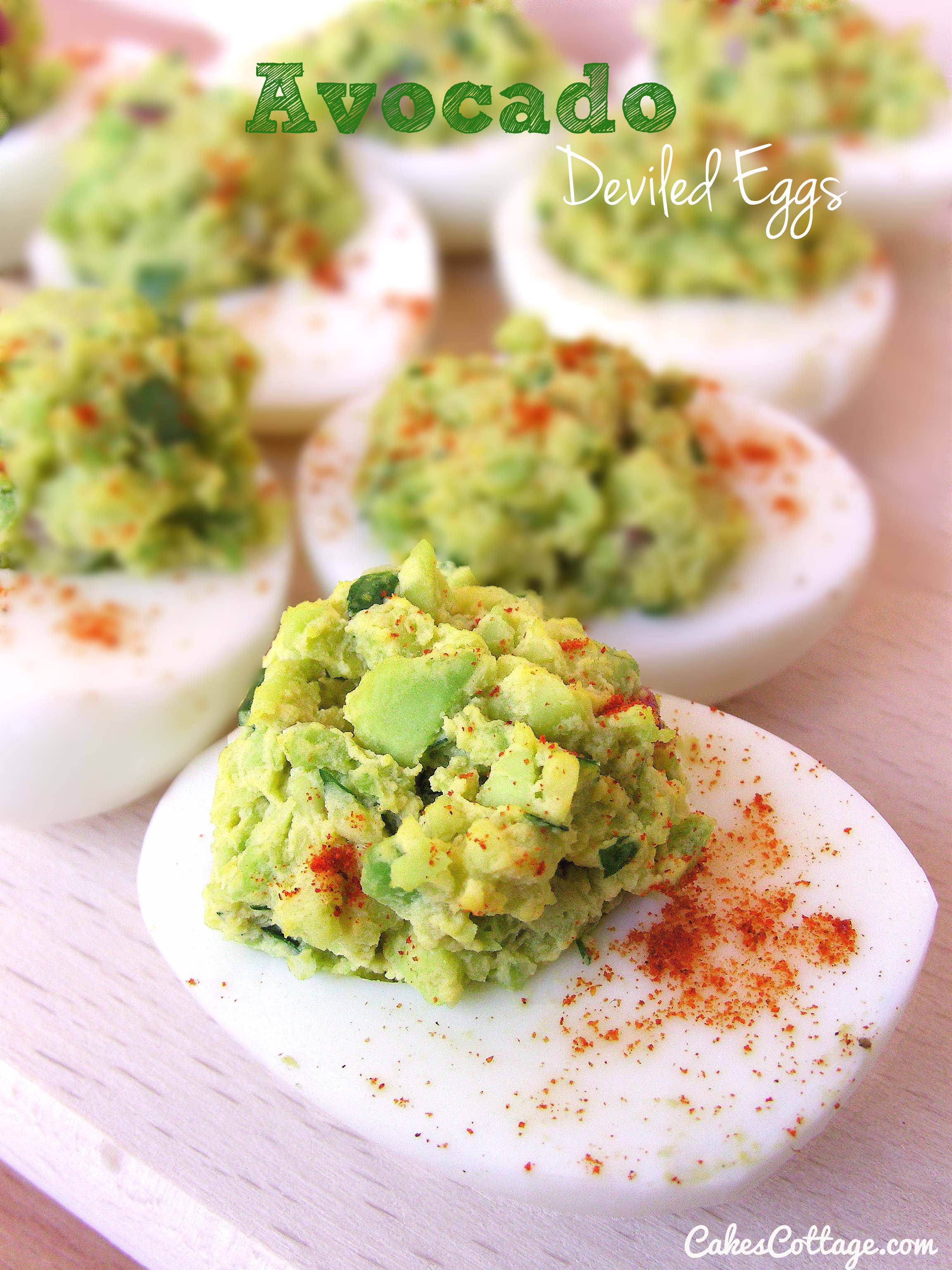 The signs that Spring is coming are starting to show up everywhere. Blue Skies, Green Leaves, Vibrant Colors and Buzzing Bees all signs that Spring is breaking through, of course, Spring, means different things to different people. What does spring mean to you?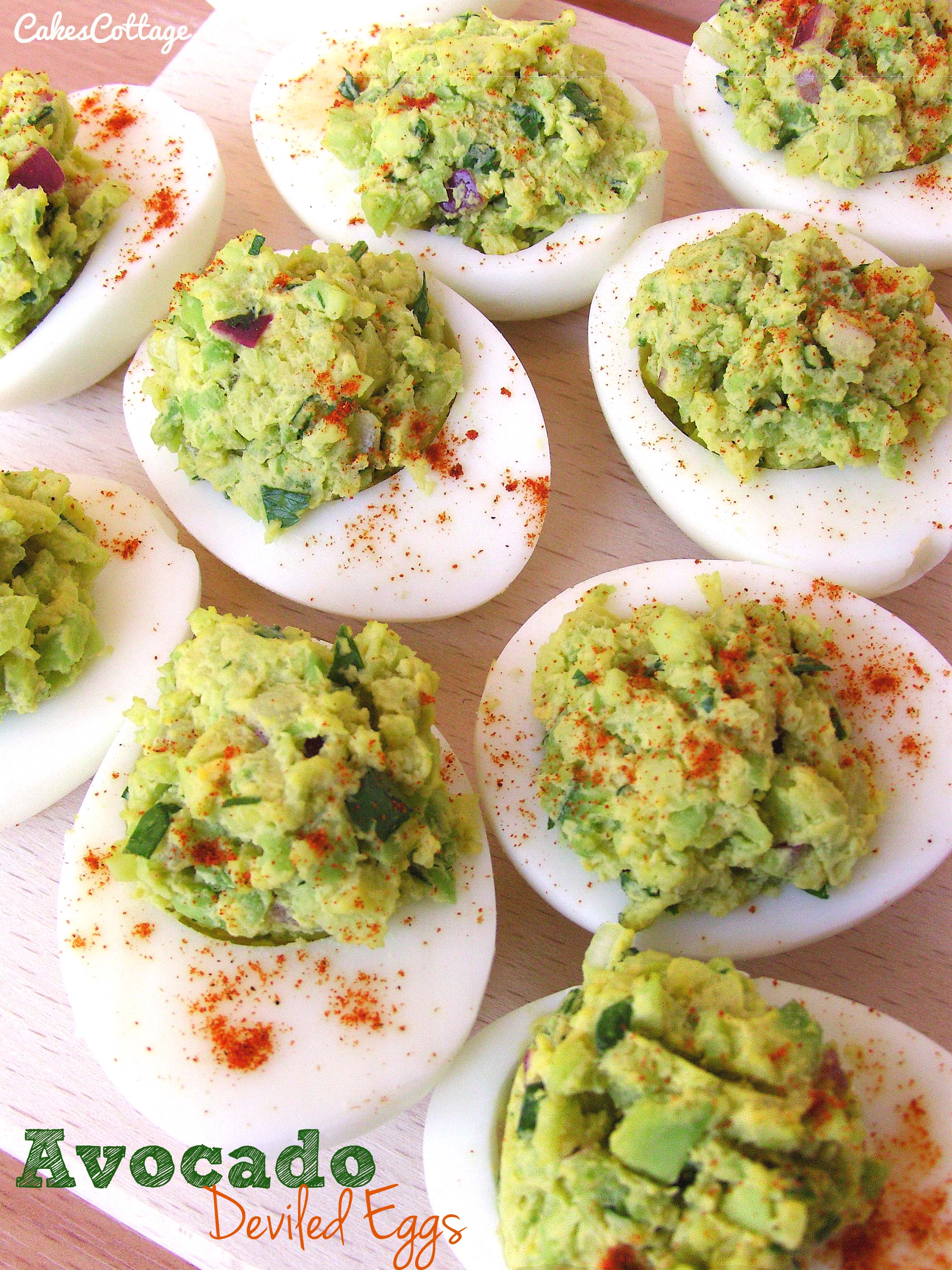 Spring cleaning?
Planting flowers?
Easter and hunting for Easter eggs?
Wearing flip-flops?
Maybe all of these, but most of the Easter. For me Easter means chocolate eggs(chocolate bunnies too),  fancy Sunday brunches, lots of hard boiled and decorated eggs and our family tradition deviled eggs, often with our leftover Easter eggs. Seems fitting, right? Of course. Contrary to classic deviled eggs this recipe is unique in that it doesn't have mayonnaise and creaminess and healthy fats comes along with the avocado. The cilantro adds flavor while the red onion adds flavor and a bit of texture. No doubt, a keeper recipe!
Avocado Deviled Eggs
Ingredients
6 medium eggs, hard boiled and peeled
1 large avocado
3 tsp lime juice,
1 tsp cilantro, minced
2 tbsp red onion. minced
Pinch of salt and pepper.
Top with a dash of paprika or chili
Instructions
Halve the eggs length-wise, remove the yolks and set aside.
Arrange the egg white halves on a platter and set aside.
In a bowl, mash the avocado and 3 whole egg yolks (discard the rest) ,with a fork until desired consistency.
Mix in lime juice, red onion, cilantro, salt and pepper adjust to taste and stir to combine.
Spoon the mixture into the egg white halves, about 2-3 teaspoons per egg half.
Sprinkle with a little paprika or chili powder for color
Refrigerate until ready to serve, within 2-3 hours.
How to peel boiled eggs, the secret is they need to be cold, it's that simple.
Have you tried to peel a warm or hot egg? It looks like you butchered it, right?
Either refrigerate them for 30 to 60 minutes after you boil them or put them under running cold water.
Crack them all over on your counter using one hand and then shell will come right off. It's that simple!