You Don't Have to Be Bugs Bunny to Love This muffin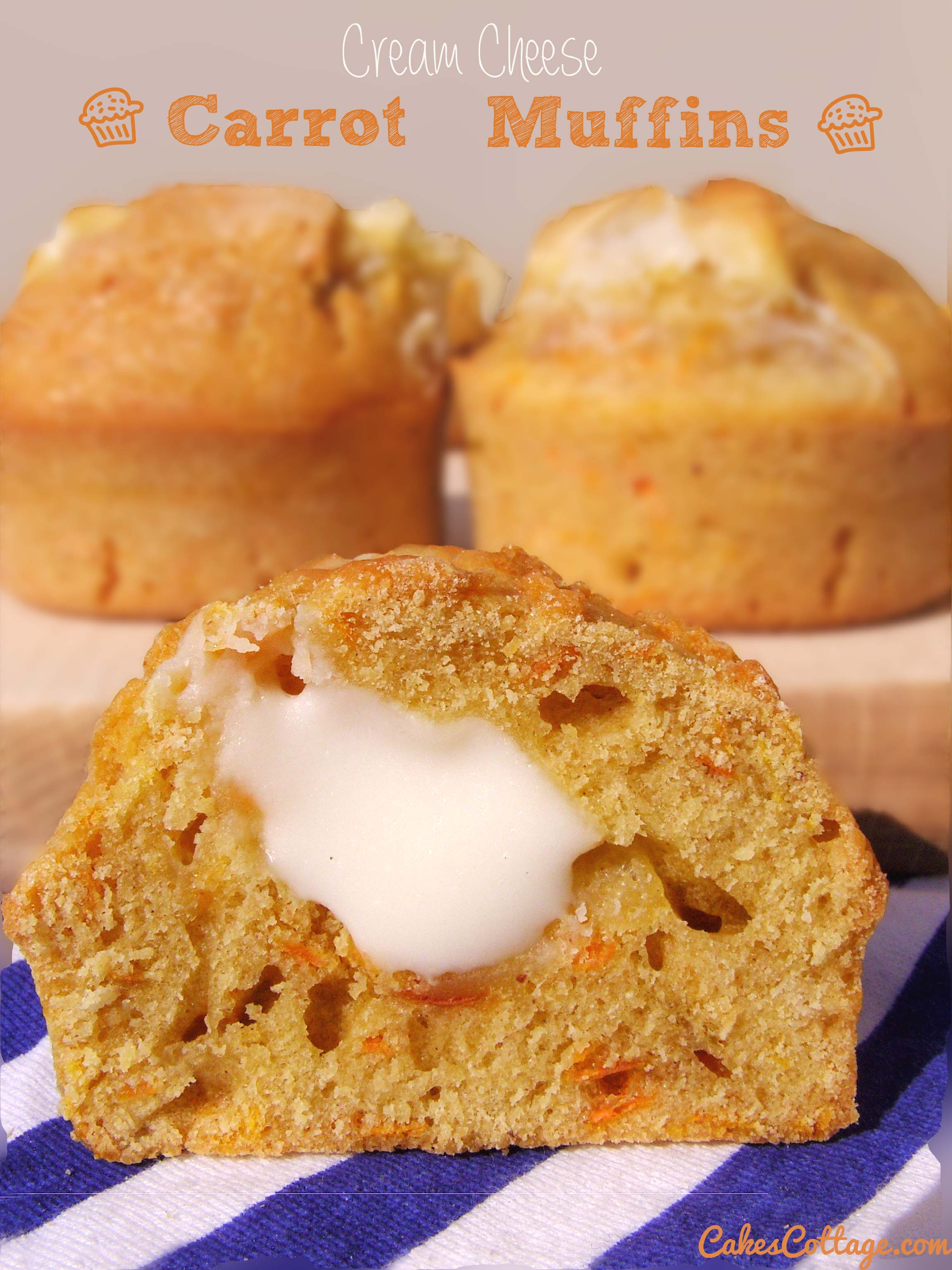 I chose in this post to pay homage to my beloved childhood friend, Bugs Bunny. When I was a kid We all wanted to be cool like Bugs Bunny, with his famous line, "Eh, What's Up, Doc?" while munching on his favorite tasty treat.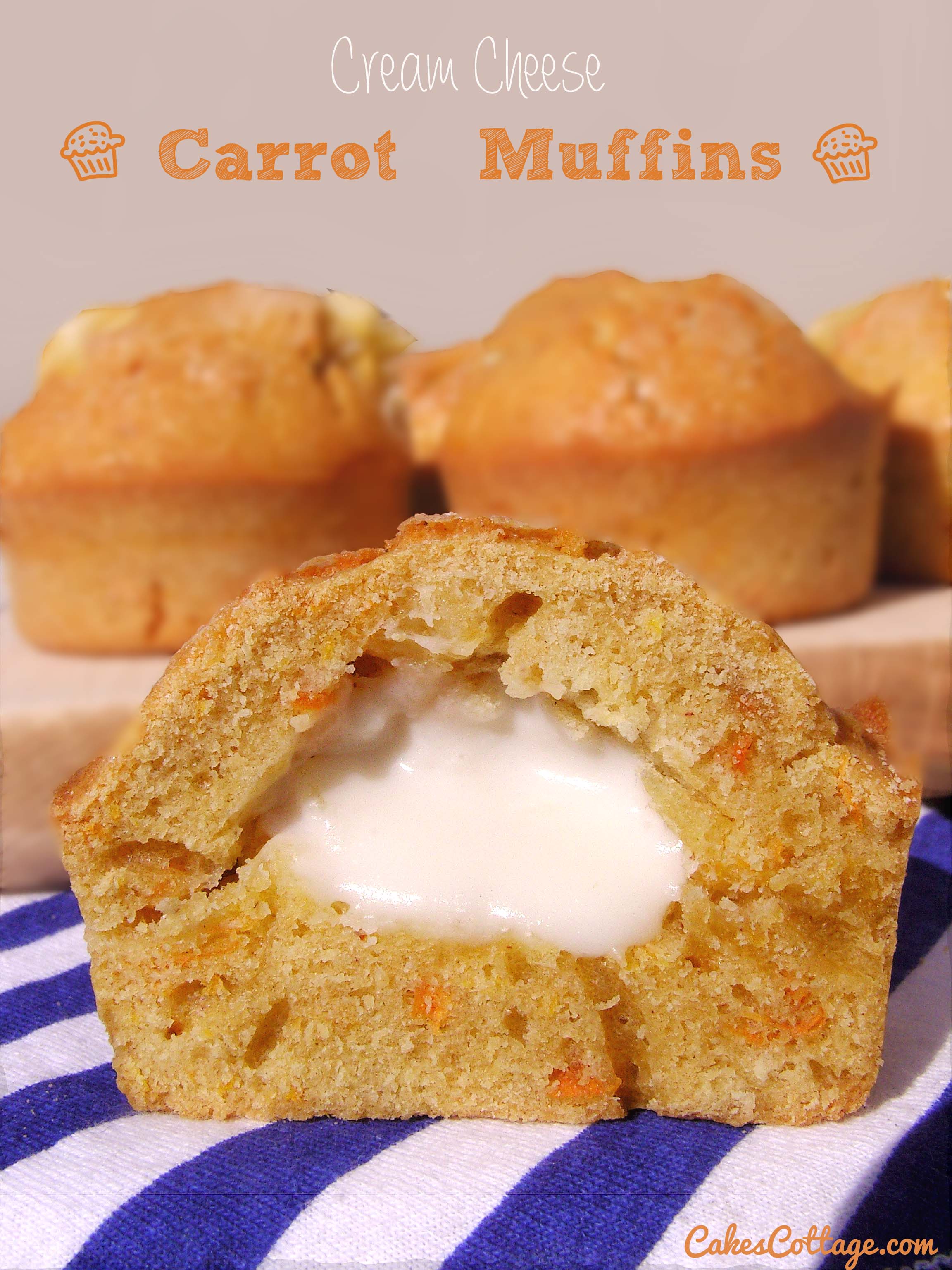 What food do we all associate with Bugs Bunny? Carrots of course, and when will you have a better opportunity to introduce your child to the joys of munching on carrots for a snack, as opposed to munching on candy ? They're delicious, cheap, great raw or cooked and pack in tons of Vitamin A. One of my strongest memories from being a kid was my grandpa pulling up carrots from his garden, hosing them off and eating them right there in the garden. I had no idea that raw carrots could taste so good.
ok…ok i'm getting to the point
If you love to munch on carrots and so does the Bugs Bunny or Easter Bunny. (Don't forget to put some out for him) you could bake deliciously moist, flavorful carrot muffins filled with decadent cream cheese filling and Bugs Bunny would be the first to agree that this is the perfect dessert to serve at your Easter brunch or dinner this Sunday.
Note : If we break one while is still hot. The center is molten. It's actually a decadent experience, licking the melting, sweet cream cheese off your fingers.
Cream Cheese Carrot Cake Muffins
Ingredients
Filling
8-ounce package cream cheese
¼ cup granulated sugar
Muffins
2¼ cups flour
½ cup sugar
¼ cup light brown sugar, firmly packed
1½ teaspoons baking powder
¼ teaspoon baking soda
1½ teaspoons ground cinnamon
¾ teaspoon ground ginger
¾ teaspoon salt
2 large eggs
¾ cup water
⅓ cup vegetable oil
1 cup grated carrots, about 2 medium-large carrots
sparkling white sugar
Instructions
To prepare the filling, combine the cream cheese and confectioners' sugar in a medium bowl and mix well until blended and smooth.
Transfer to the freezer and chill until at least slightly firm, at least 2 hours.
Preheat the oven to 350 degrees. Lightly spray standard 12-well muffin pans with baking spray or use silicone muffin pan.
Combine the flour, sugar, cinnamon, ginger, baking soda, baking powder, and salt in a large bowl. In a separate bowl, combine the grated carrots and the oil. Slowly add the flour mixture, stirring until just mixed.
Add the beaten eggs and stir a few times (like 15 or less around the bowl – the fewer the better)!
Drop about 1 - 1½ tablespoons of the batter into each muffin cup, spreading it to cover the bottom.
Dollop on a level tablespoon cookie scoop of cream cheese filling.
Cover with enough batter to fill the muffin cups quite full.
A scattering of coarse white sparkling sugar across the top is never amiss when you're making muffins.
Bake the muffins until a toothpick inserted into the cake part of one (not into the cream cheese filling) comes out clean, about 20 minutes. The tops of the muffins will feel firm to the touch.
Remove the muffins from the oven, and as soon as you're able to handle them, transfer them to a rack.
If you serve the muffins warm, the filling will be molten as you can see on the pictures or if you wait for them to cool, it'll firm up.