Everyone enjoys classic combination of fresh tomato / basil / mozzarella salad, right? Well, this avocado variation will knock your socks off! It is seriously yummy and super simple.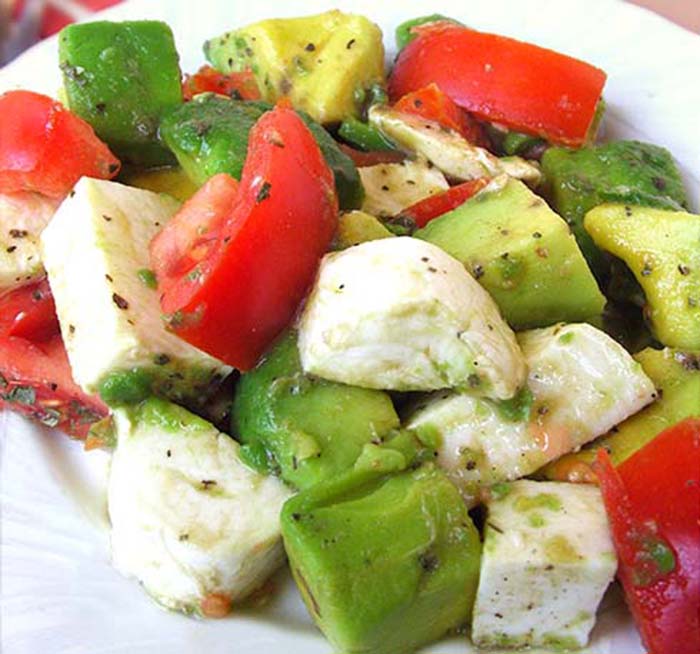 Avocados. Never had them? Don't think you like them?
They are slimy and green ? DON'T LEAVE!
Keep reading. 
Look, I'll sprinkle some salt on avocado now and eat it with a spoon.
THEY TASTE GOOD! Wait…add some Tomatoes.
No not good. REALLY GOOD!
Try it.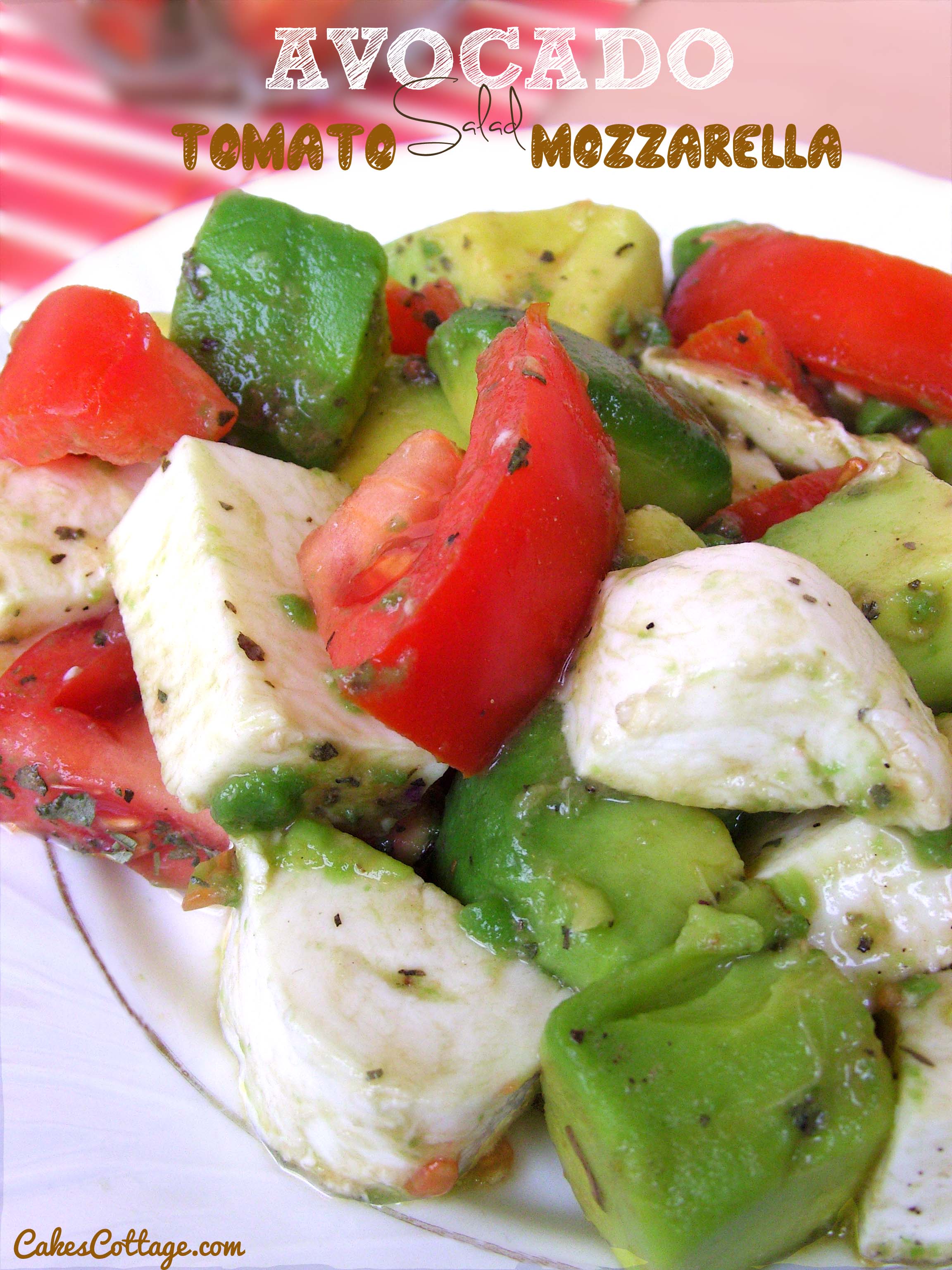 An avocado is technically "a fruit" with the most calories and fat. According to the Avocado website  they provide nearly 20 essential nutrients, good fat they say. Whatever makes me feel better. Every once in a while a serious craving hits me. This week, it seems to be for cheese. After devouring an a huge bunch of mozzarella cheese with Deviled Eggs last night, I woke up with the same flavor haunting my senses. I looked at the "remaining" cheese in my fridge and considered, it will be a great idea to dice cheese along with tomatoes and avocado. I knew what I really wanted, and that was a creamy mess of mozzarella cheese, tomatoes and avocado with salt, pepper, olive oil and basil. In short, Avocado Tomato Mozzarella Salad.
Mozzarella Avocado Tomato Salad
Ingredients
3 tomatoes (cubed)
1 (8 ounce) ball fresh mozzarella cheese (drained & cubed)
2 avocados (peeled, pitted, & cubed)
2 Tbsp olive oil
2 tsp. basil (we used dried, but you could use fresh)
salt & pepper to taste
Instructions
Put the cubes of avocados, tomatoes, and mozzarella in a bowl.
Drizzle with olive oil.
Add basil, salt & pepper.
Mix lightly.
Enjoy.
(Best to eat it right away, At room temperature.)