Fresh Fruit Salsa with Baked Cinnamon Chips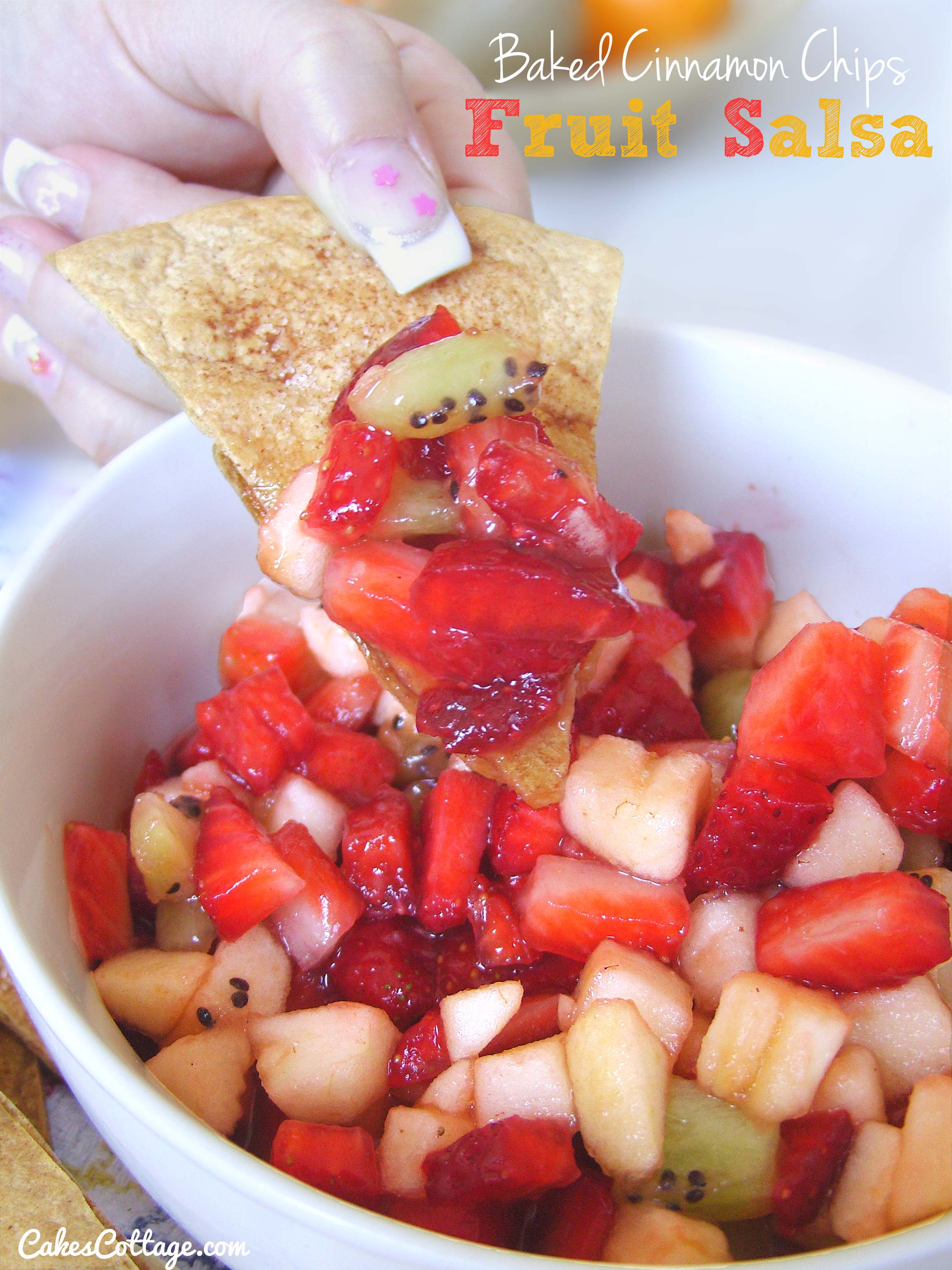 for the Fruit Salsa:
1 lb. strawberries, diced
2 Golden Delicious apples, peeled, cored and diced
2 kiwi, peeled and diced
8 oz raspberries
1 tbsp white sugar
1 tbsp brown sugar
2 tbsp fruit preserves, any flavor (I used apricot)
for the Cinnamon Chips
10 (10 inch) flour tortillas
¼ cup melted butter
1 cup white sugar
2 tbsp cinnamon
Heat oven to 350 degrees. In a large bowl, thoroughly mix kiwis, apples, raspberries, strawberries, white sugar, brown sugar, and fruit preserves.
Cover and chill in the refrigerator at least 15 minutes.
Coat one side of each flour tortilla with melted butter or butter flavored cooking spray.
Mix sugar with cinnamon and pour desired amount of mixture over tortilla, cut into 8 wedges with a pizza cutter and arrange in a single layer on a large baking sheet.
Bake in the preheated oven 8 to 10 minutes or until cinnamon chips are crispy and just starting to brown.
Repeat with any remaining tortilla wedges.
Allow to cool approximately 15 minutes.
Serve with chilled fruit mixture.
Recipe by
Cakescottage
at https://cakescottage.com/2014/03/23/fresh-fruit-salsa-baked-cinnamon-chips/