Meltaway Cookies now in a new, special Christmas Edition – in a little more festive suit, with a touch of Peppermint Buttercream Frosting and crispy little candy cane crumbs. And YES they DO melt in your mouth…do I need to say more ?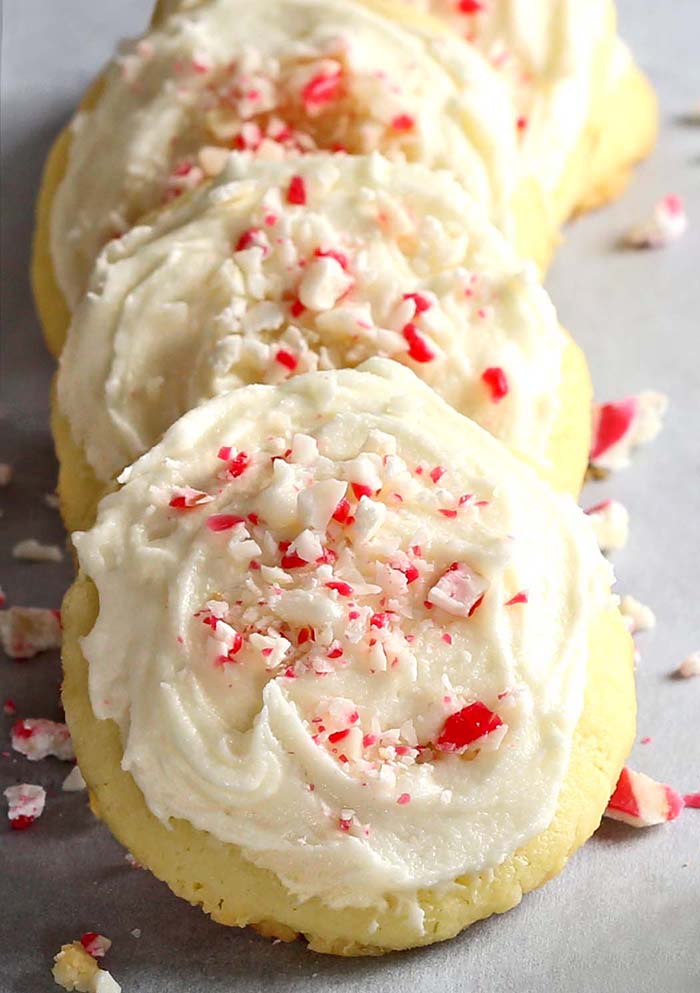 I like to think of Christmas as not only the season of carols, lights, sweets and Santa but also as the season of cookies.
Season of cookies….has a nice ring to it doesn't it?
I think the reason that I eat so many different cookies at this time of year is because there are so many parties and special occasions to make them. And we all have a "special or must-have" cookie recipe in our recipe box, but do you have a Peppermint Meltaway Cookies recipe???
Probably not.
Well, You should definitely try it.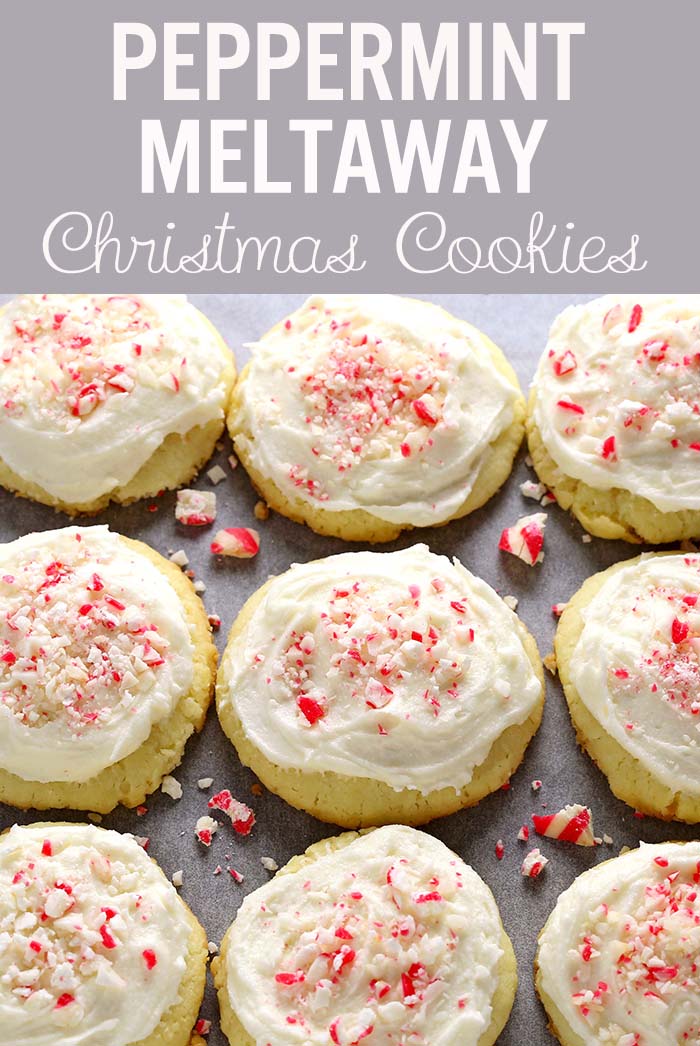 Soooo easy to make, and as the title says – these Peppermint MeltAway Cookies literally melts in your mouth! Basically, Peppermint MeltAway Cookie is a "little more festive" close relative of the famous MeltAway Cookie, which makes it a beautiful Christmas cookie and will definitely make your Christmas cookie platter look very festive!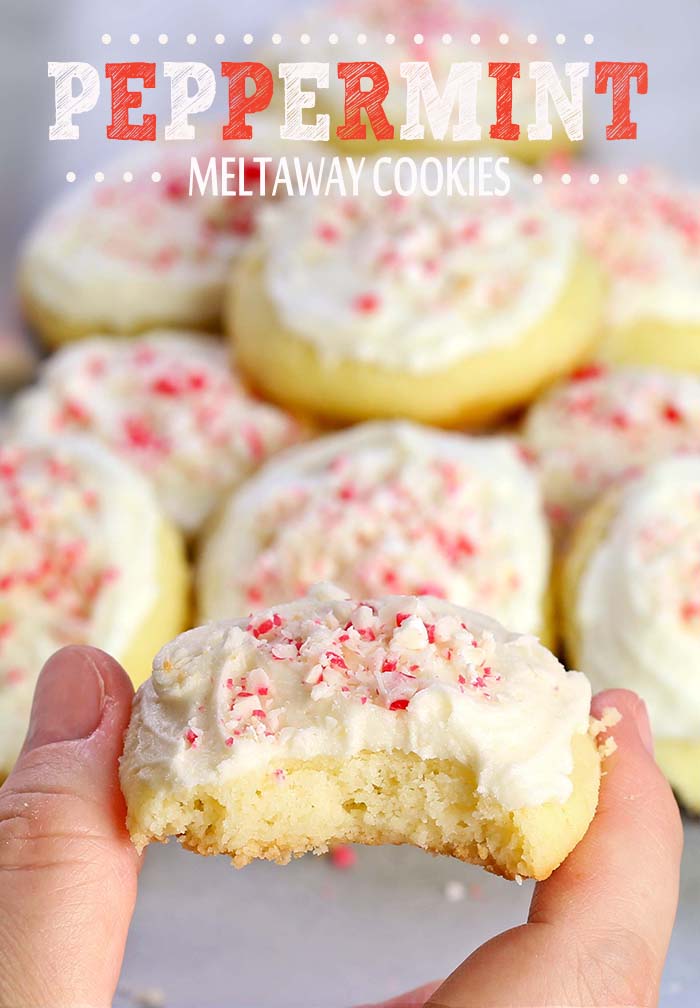 They are on my "must have" list at Christmas.  I've had several people say, "I just can't stop eating them".
Peppermint Meltaway Cookies
Ingredients
COOKIE :
1 cup butter, softened
½ cup powdered sugar
½ teaspoon peppermint extract
1-1¼ cups all-purpose flour
½ cup cornstarch
FROSTING:
2 tablespoons butter, softened
1-2 tablespoons milk
¼ teaspoon peppermint extract
1-1½ cups powdered sugar
½ cup candy canes or hard peppermint candy, crushed
Instructions
Combine butter, powdered sugar and peppermint extract in large bowl. Beat at medium speed, scraping bowl often, until creamy. In a separate bowl, combine flour and cornstarch.
Gradually add to creamed mixture and beat at low speed until well mixed.
Cover and refrigerate until firm at least one hour.
Preheat oven to 350°.
Shape dough into 1-inch balls, and place it 2 inch apart on ungreased baking sheets.
Bake at 350° for 10-12 minutes or until bottoms are lightly browned. Remove to wire racks to cool completely.
In a small bowl, beat butter until fluffy. Add the powdered sugar, milk and peppermint extract and beat until smooth.
Spread over cooled cookies and immediately sprinkle with crushed candies.
Store in an airtight container.