Fall breakfast doesn't get much better than these Baked Pumpkin Donut Holes!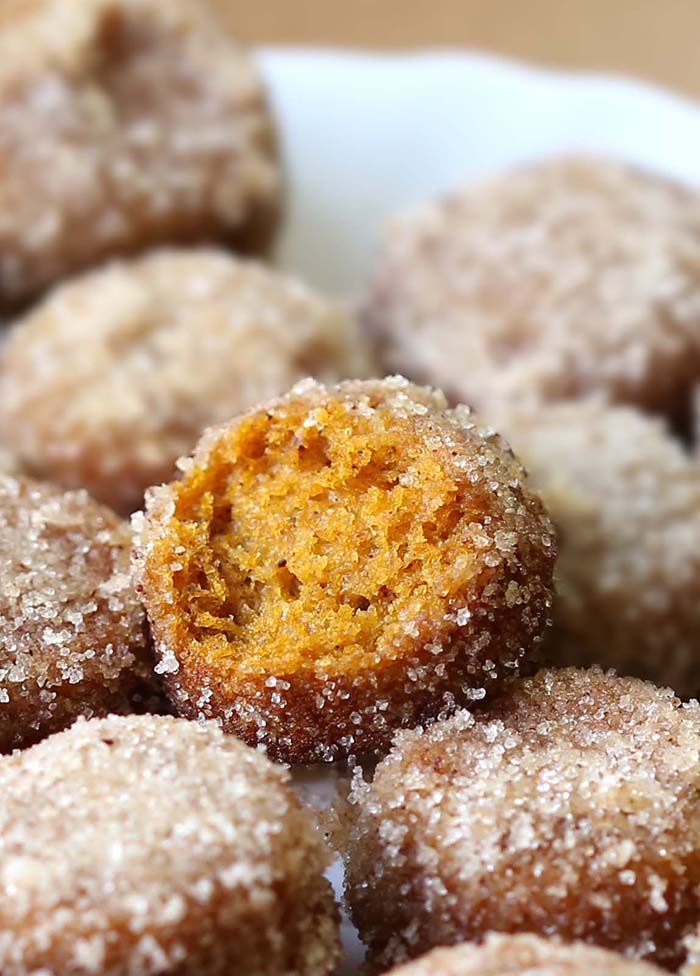 The SWEET SMELL of FRESHLY baked PUMPKIN DONUT HOLES….

Pumpkin spice is back at Starbucks and the Halloween section is in full swing at almost every market, which means it's officially "OK" and socially acceptable to get really, really excited for pumpkin season ! So if you wait to bake with pumpkin until it's time for Thanksgiving pie, you'll be missing out on some excellent desserts. I like to allow my pumpkin obsession to continue until Thanksgiving, and then straight to Christmas cookies and hot chocolate from there.
Here is a fun & easy recipe for baked, not fried ( so you can eat more ! 🙂 ) pumpkin donut holes to get you excited for Fall breakfast. They literally are SO EASY to make that I thought I must be doing it wrong. From start to finish this was maybe a half-hour project, and I was so happy with how they came out. So grab a mini muffin pan and come bake with us!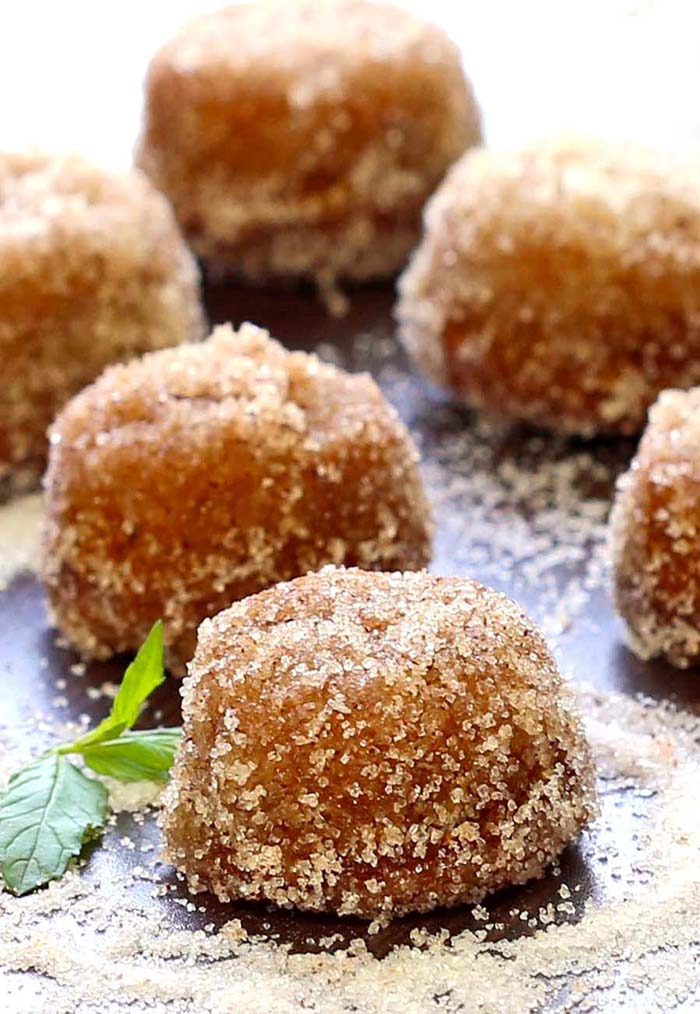 Baked Pumpkin Donut Holes
Fall breakfast doesn't get much better than these Baked Pumpkin Donut Holes!
Ingredients
For the donuts:
1¾ cups all-purpose flour
2 teaspoons baking powder
½ teaspoon salt
1 teaspoon pumpkin pie spice
½ teaspoon ground nutmeg
¾ cup pumpkin puree (not pumpkin pie filling)
½ cup brown sugar
⅓ cup vegetable oil
1 egg
1 teaspoon vanilla extract
½ cup milk
For the cinnamon sugar coating:
1 stick of unsalted butter, melted
⅔ cup granulated sugar
1 tablespoon cinnamon
Instructions
Preheat oven to 350 degrees. Generously grease a 24-cup mini muffin pan with nonstick spray.
Sift flour into medium mixing bowl, add in baking powder, salt, nutmeg and pumpkin pie spice.
In a separate large bowl, scoop in the pumpkin puree and mix in brown sugar.
Mix in the vegetable oil, vanilla extract, and add an egg. Pour in milk, and mix until smooth.
Add the dry ingredients to the wet ingredients and stir until just combined. Be careful not to overmix the batter.
Scoop the batter into a 24-cup mini muffin pan, about ¾ full each cup, and bake at 350 degrees for 10-12 minutes, or until a toothpick comes out clean.
Remove the donuts from the oven and allow to cool just enough to handle.
Place melted butter in one bowl and the sugar and cinnamon in another.
Dip the donuts into the melted butter, and coat, coat, coat in cinnamon sugar.
Serve warm, and enjoy
Donuts are best served fresh, but if you have leftovers you'd like to save my best recommendation is to line a ziplock bag with paper towels, place the donuts (not touching) into the bag, and put them in the fridge overnight.