This Creamy Garlic Mushrooms is an incredible and by far one of the easiest mushroom side dishes I have ever made.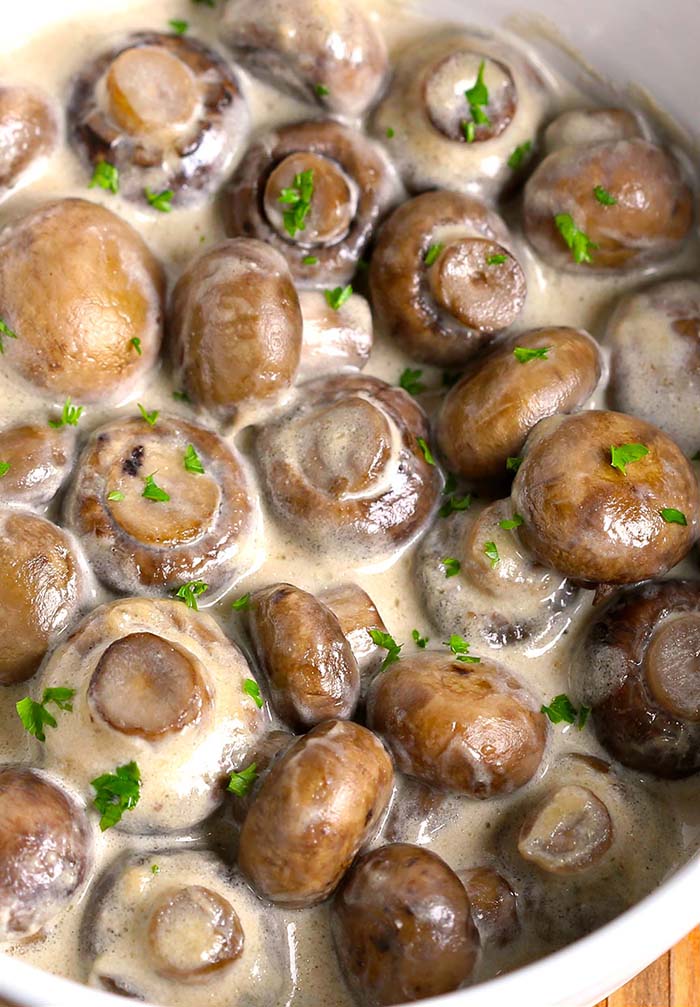 Do you remember your favorite go-to meals during college years ?
I was pleasantly surprised this morning. I bumped into my college roommate at the grocery shop today.
– Dan, is that you?
– Hi, John, how are you?
– Well, even after 15 years my life isn't much different.
– One thing is for sure – if I see you here at the grocery, it must be because your love for food is still the same, and you can tell that by looking at you!
– Yes, but the only difference is that before, when we were still at college, we had never had enough time to prepare food because of our responsibilities, but now I have time to spare!
– Yes, exactly, that's why we're going to my place at 8 pm tonight…And do you know what I'm going to make for dinner?
– What?
– Something nutritious, juicy and that dish we prepared most quickly and frequently, and loved the most – CREAMY GARLIC MUSHROOMS.
– Wow…Great…Guess what, I'm bringing a bottle of wine twenty minutes before 8pm, so that we make the dinner together! I can't wait!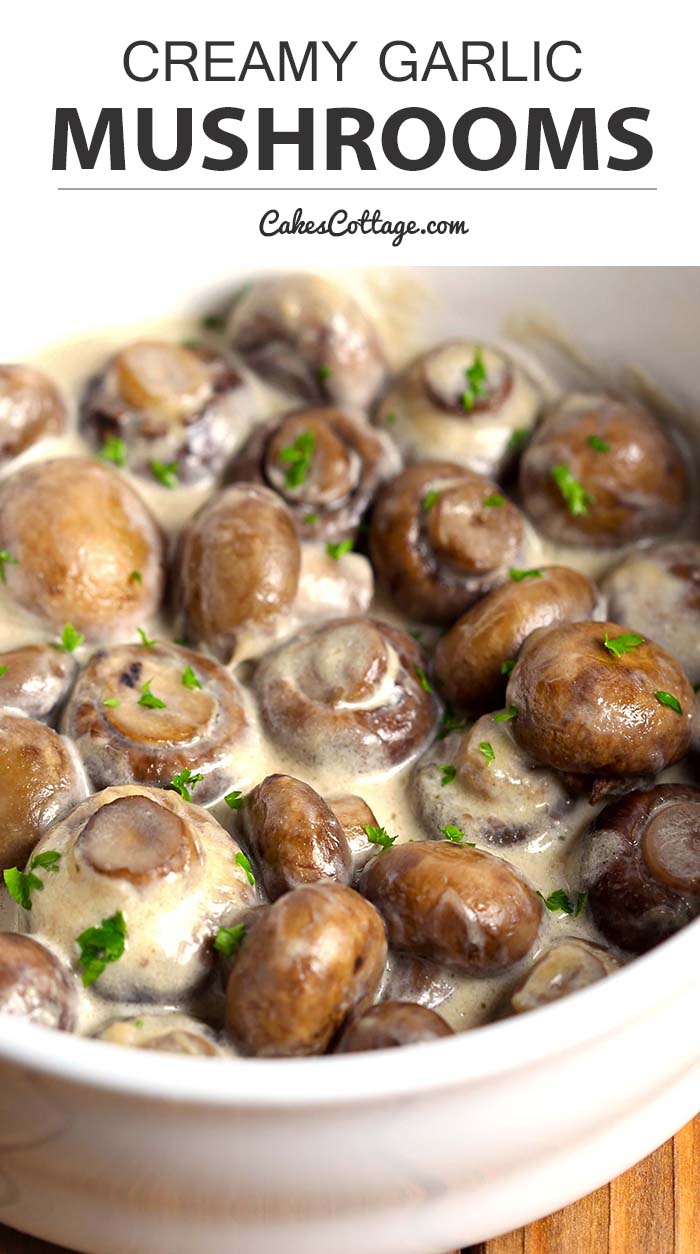 Creamy Garlic Mushrooms was one of the first dishes I had the courage to cook on my own, and it became a staple of my college years. But leaving home isn't so easy. I remember the first time I set out to cook this creamy garlic mushrooms. I was at the grocery store with recipe in hand that I realized that I couldn't actually read it. I never could read my mom's handwriting , and I'm keep calling her up to ask her to translate her scrawl. But there I was, first time out, walking up to strangers in the supermarket asking, "Can you read this?"
These days, my friends have a habit of calling me from the supermarket at 5 p.m., looking for a suggestion for dinner. This is the recipe I give them because it's completely easy and if it's five o'clock and you're still in the supermarket, you can still be eating by six fifteen (assuming you don't live too far away 🙂 ).
So beautiful, so comforting, and so delicious. And it can all literally be ready to go in less than 15 minutes. This creamy garlic mushrooms is an incredible and by far one of the easiest mushroom side dishes I have ever made. Let's keep things simple and delicious, people.
A word of advice though – you might want to double the recipe, as they're likely to disappear quickly.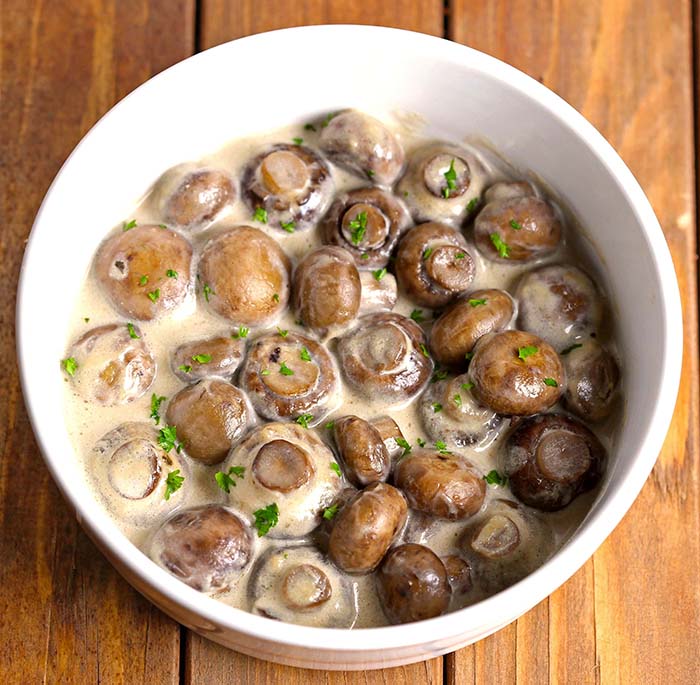 Creamy Garlic Mushrooms
This Creamy Garlic Mushrooms is an incredible and by far one of the easiest mushroom side dishes I have ever made.
Ingredients
2 tablespoons butter, unsalted
2 garlic cloves, finely chopped
8 oz baby bella, baby portobella, cremini or some white mushrooms, whole
2 tablespoons of cream cheese, room temperature
2 tablespoons of parmesan, freshly grated
salt and black pepper
small handful fresh parsley, finely chopped, divided
Instructions
Melt butter in a large skillet over medium heat.
Add garlic and mushrooms, gently cook, stirring occasionally, until tender and starting to caramelise and take on colour, about 5-6 minutes.
Remove from heat while adding the cream cheese, parmesan cheese, fresh parsley and salt and pepper - season up to your taste.
Bring back to heat and continue to stir and cook for another minute, until it come to the boil, then turn down the heat and simmer until slightly reduced and thickened for 4-5 minutes before removing from the heat.
Divide the mushrooms between your plates and scatter over the reserved fresh parsley leaves.
Or toast the bread and spread the butter over it - cut into 4 triangles and spoon the creamy garlic mushrooms over the top, and garnish with fresh parsley.