It's good. Damn good. Pairing the not so sweet dark chocolate with the crispy grilled bread.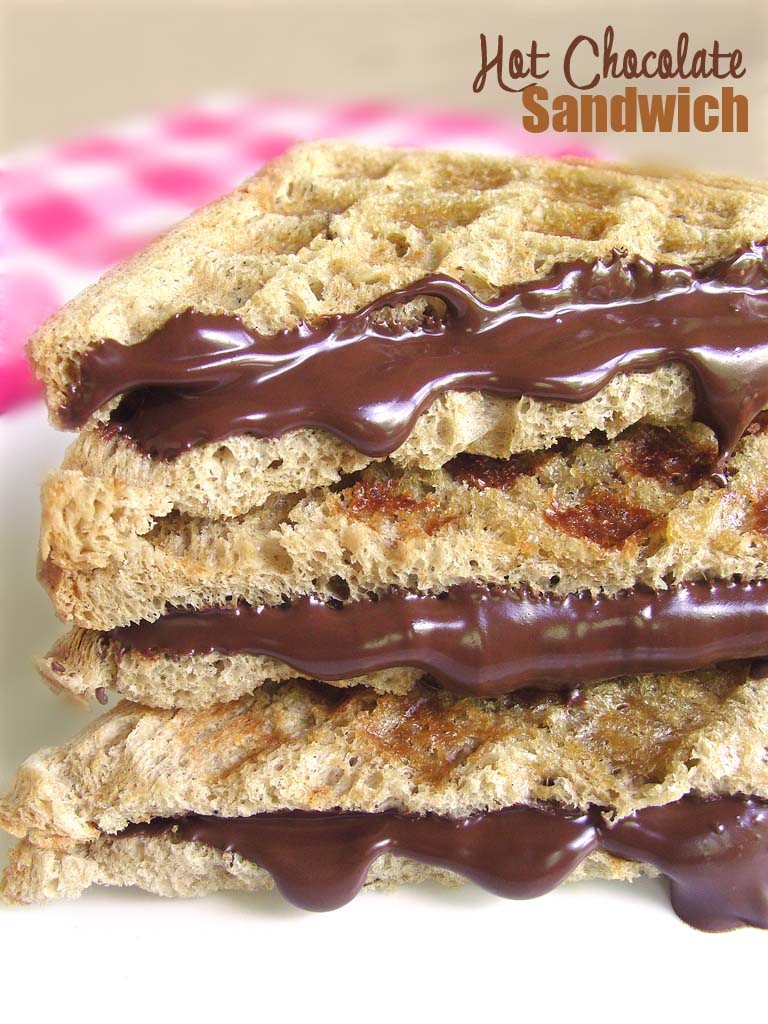 Sandwiches are good, Chocolate Sandwiches are awesome (obviously), but Grilled Chocolate Sandwiches may be even better. Why is that? Well, you can make a batch all at once, and everyone (including the person making the sandwiches) gets to eat at once. 
Both simpler and more decadent than a chocolate croissant, a hot chocolate sandwich is a marriage of bread and chocolate in which the two components are evenly matched. Plus, they taste really, really good.  I remember that my mom used to make me Chocolate Sandwiches in elementary school, such a great TREAT , much better than peanut butter. Unfortunately she stopped making it when she realized that I am just as obsessed with it ! Years Passed, but i'm still chocolate sandwiches kinda addict.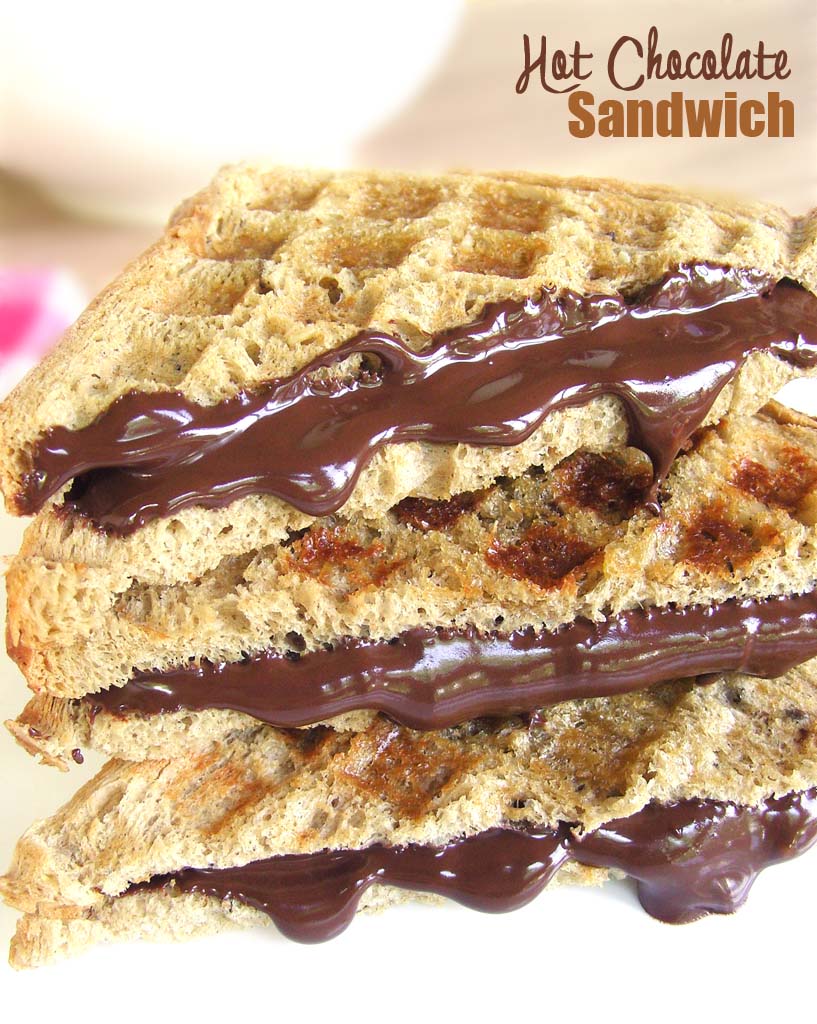 The best part is it's actually quite healthy for you! Dark chocolate actually has lots of antioxidants in it that promote healthy bodies and glowing skin. Even if you don't love dark chocolate, some of my non-loving dark chocolate friends don't like dark chocolate because they say it's not sweet enough, you can still add powdered sugar and make it sweet. What I love most about this melting chocolate cascades frosting is the beautiful dark color it has. It's so pretty! It's addicting!
So there! I double dog dare you to give this a try. (I know, some of you are already in the kitchen making this!) For those of you that are skeptical, trust me. It is as rich and delicious as it sounds, I promise! It's the perfect summer breakfast or breakfast-for-dinner!
Hot Chocolate Sandwich Recipe
Ingredients
8 slices white bread
4 ounces dark chocolate, chopped
powdered sugar (optional)
Instructions
Form 4 sandwiches with the bread and chocolate.
Transfer to a hot panini press or waffle iron and cook until the bread is golden and the chocolate has melted, 2 to 3 minutes.
* Alternatively, Place Chocolate in a microwave safe bowl. Start for 30 seconds. Stir. Repeat these steps until the Chocolate is almost completely melted.
Place the bread slices in a hot panini press or waffle iron and cook until the bread is golden.
Spoon 2-3 teaspoons of hot chocolate on one side of each slice of bread.
Form 4 sandwiches with the bread and chocolate.
Serve right away, with lots of napkins.
If someone else wants one, tell them to make their own, you're eating.