Five minutes is all you need to make this healthy salad!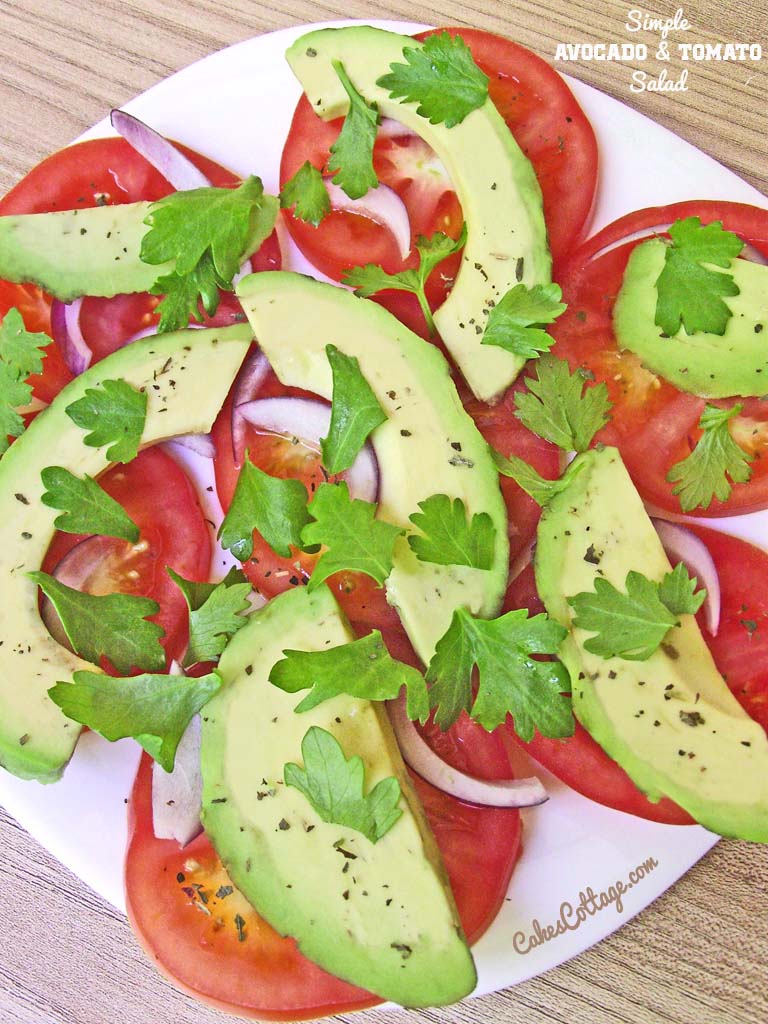 HI, Friends! HAPPY MONDAY!
How about a simple Avocado & Tomato salad to get the week started?!
But first.
For as long as I remember, I've always had a camera with me, to capture a moment. That perfect moment usually meant only breaking out the camera on Christmas and birthdays–or on really special moments for single "perfect" shot. Because if you take a photo of someone, you'd better make sure they didn't blink! You only had up to 24 ( or in some case 36) chances before the film cartridge was full. You couldn't review the image or delete it. You'd usually have to deal with paying for the bad ones to get developed. Now times are changed, we've come to the digital age where it's so easy to snap endless pictures, review or delete it, untill is (almost) perfect. But, sometimes the shots get buried in a device and often forgotten. Well, this is exactly what has happened with avocado & tomato salad photos, they have been buried in my DSLR for weeks. Like they've been waiting for a reason to pop up, and any sighting of sunshine and summer is a great reason to celebrate with bright, and simple salads.
It is simply-super duper easy! Probably the easiest and tastiest salad I've ever made. All you have to do is combine tomatoes, avocado, basil, red onion, and a little lime juice. That is it. You could probably make this salad with your eyes closed. Please don't try it though since you have to use a knife to chop up the avocado. I don't want any of you to end up with a finger in your salad or a trip to the ER.
Simple Avocado & Tomato Salad
Ingredients
2 ripe tomatoes, sliced
1 ripe and firm avocado, peeled, pitted and sliced
¼ red onion, sliced or diced
Cilantro leaves, whole or coarsely chopped
½ teaspoon ground fresh basil
Juice of 1 lime
1-2 tablespoons of olive oil
Salt to taste
Instructions
Arrange the tomato slices on a large plate, next add the diced or sliced onions, and avocado slices.
Drizzle with the lime juice and the olive oil.
Sprinkle with cilantro and basil
Salt to taste.
Enjoy!