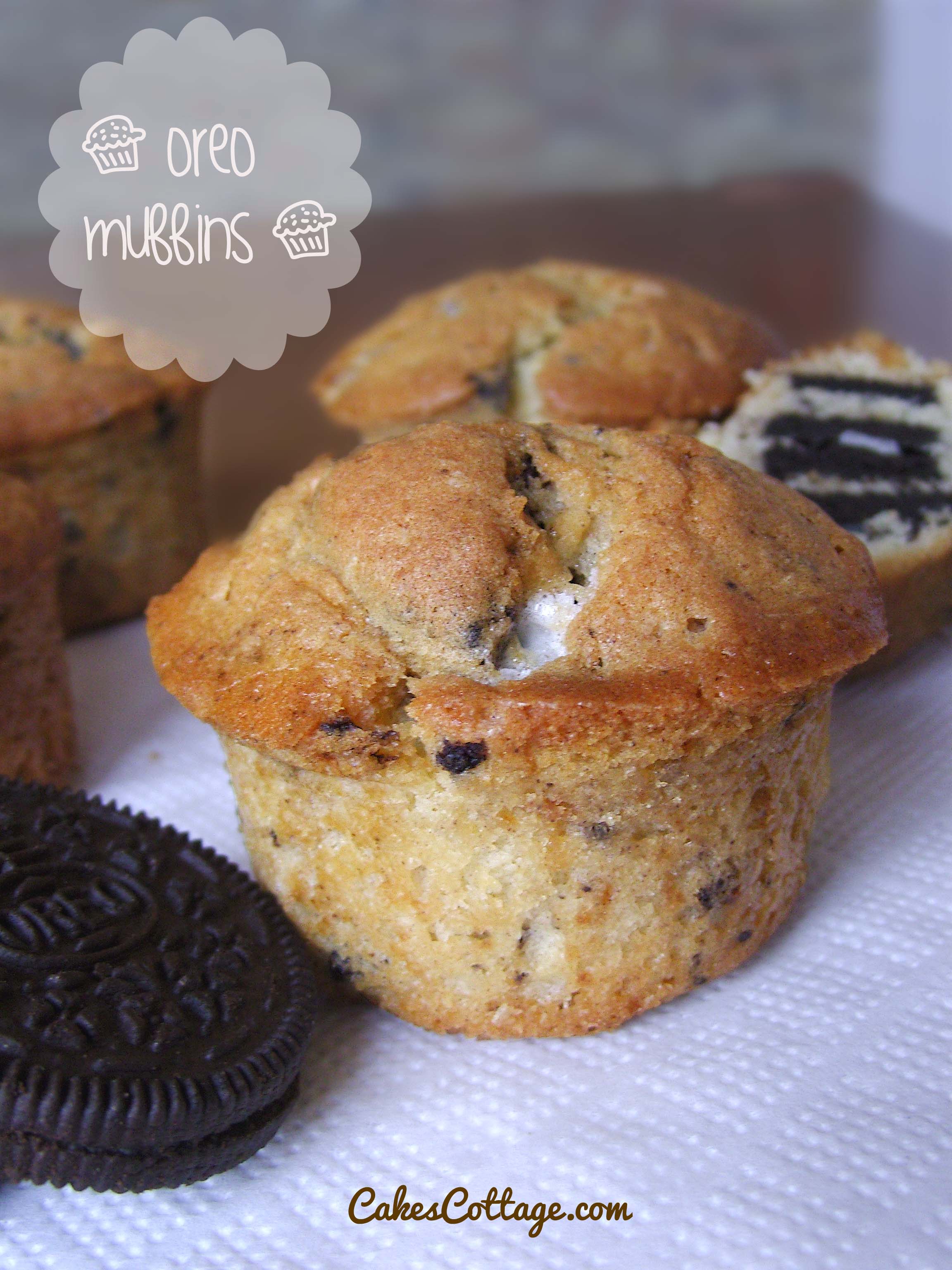 Whenever I think of muffins, Shrek cartoon and muffin man melody immediately pop into my mind. "Why's that?" – you might say. Well i'm totally cartoon kind of person, i know i know, please dont judge me, here is the thing.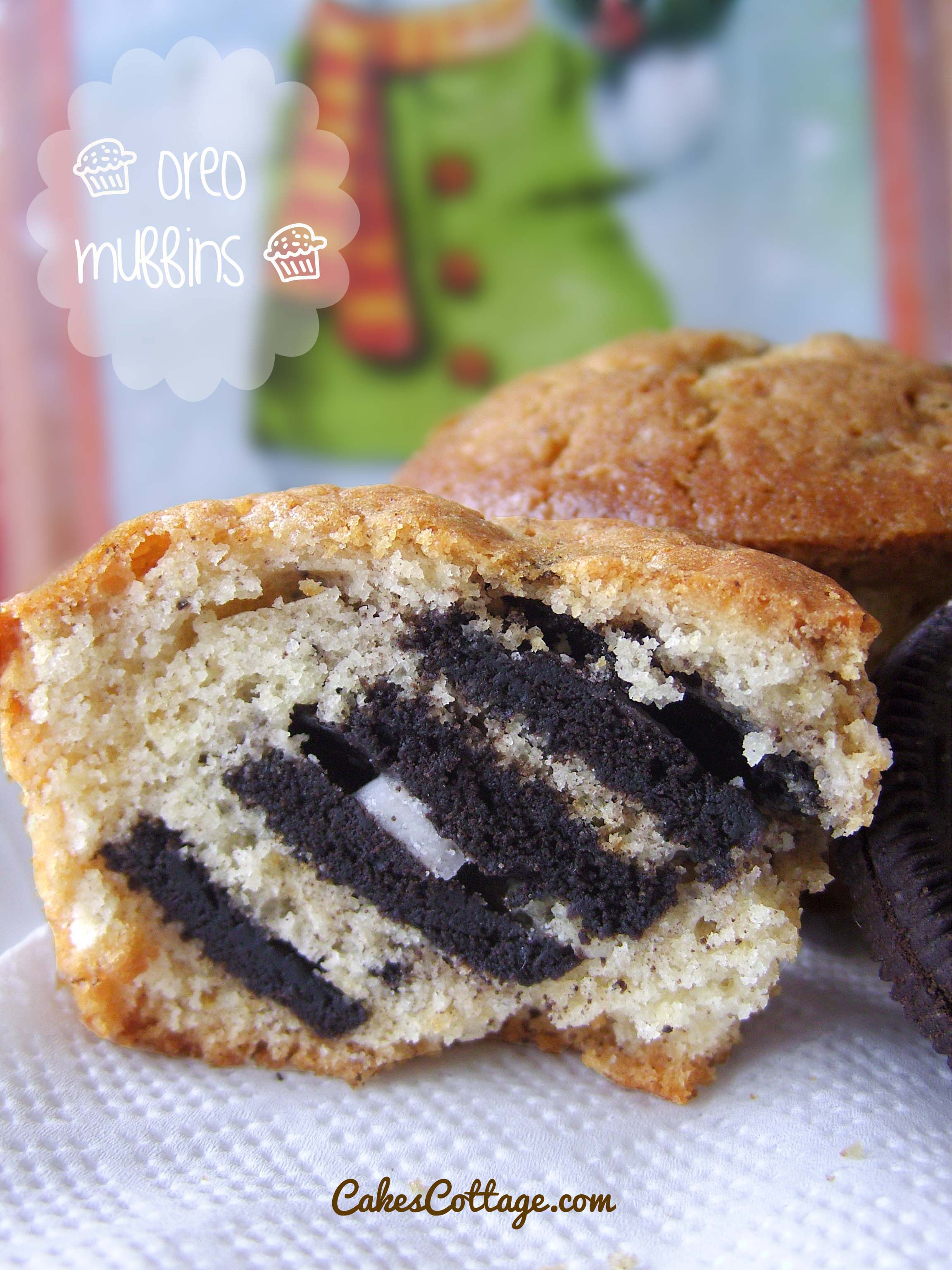 You know the scene from the movie Shrek 2  where Lord Farquaad Interrogating Gingy ( Gingerbread man ) and when he try to scare him by pulling off one of Gingy's gumdrop buttons, Gingy spoke out about Muffin man. Muffin man melody is so catchy, simple enough to stay in your head all day. I can image muffin man cartoon caracter as a bad boy, and if you think about bad boy in the cookies world who it would be ?? Don't think twice, i guess what you thinking, it's Oreo !!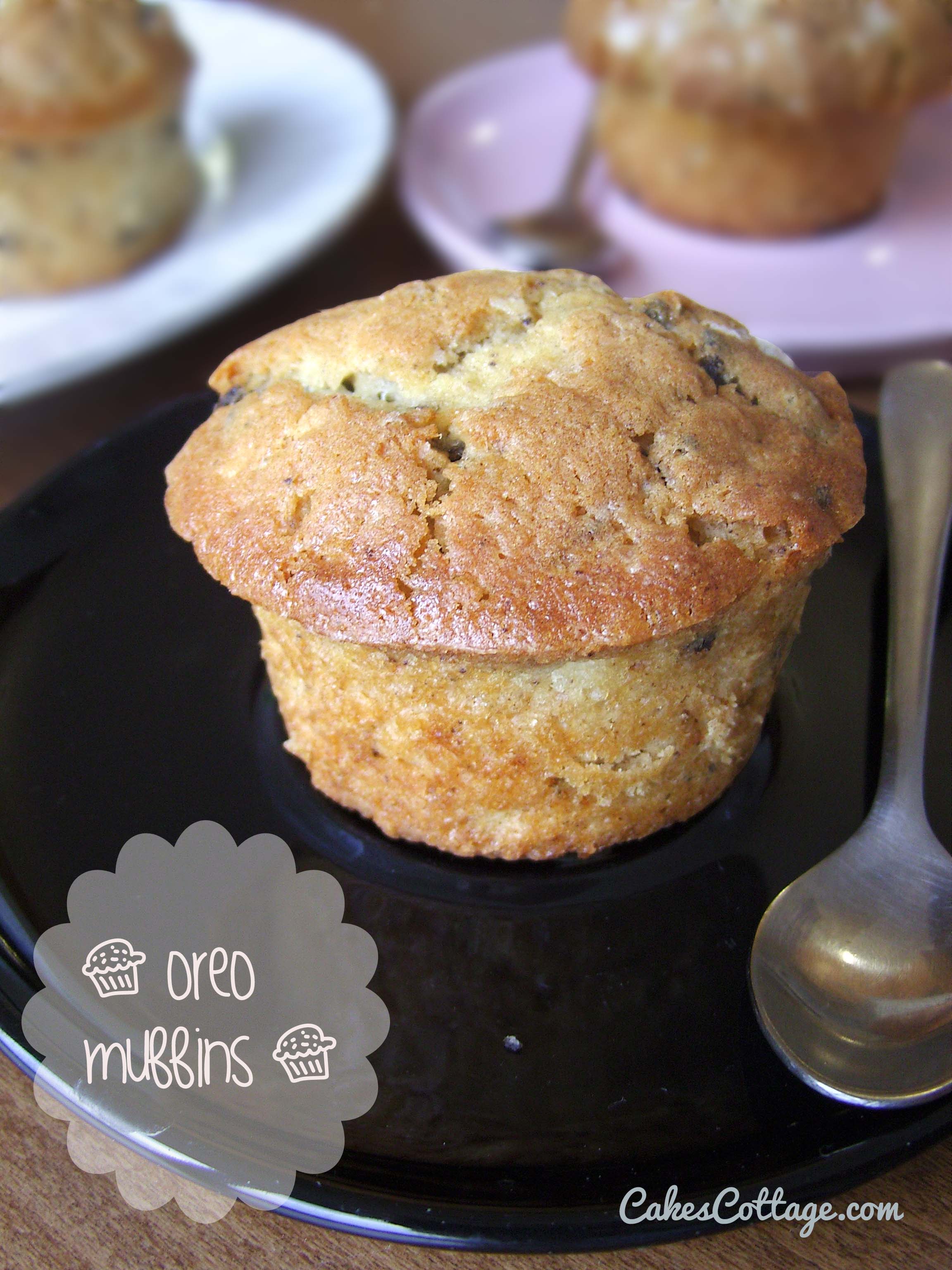 So if you haven't noticed by now, I totally have a thing for Oreo. They are so versitile with endless possiblities and always my go to option for a quick but delicious treat. So here is the recipe for big bad muffins, enjoy !
Oreo Muffins
Ingredients
2 cups all-purpose flour
¾ cup sugar, separated
pinch of salt
1 tablespoon Baking Powder
1 egg
2 tablespoons canola oil
½ cup vanilla yogurt
⅓ cup milk
½ cup cold margarine or (1 stick) butter
16 OREO Cookies, coarsely chopped (about 2 cups)
Instructions
Preheat oven to 425ºF. Grease a muffin tin or use silicone tin and set aside.
Wisk together flour, sugar, salt and baking powder in a medium bowl
In a separate bowl, beat egg and milk with wire whisk until well blended add butter, oil, yogurt and vanilla until throughly combined.
Fold the egg mixture into the flour mixture until just blended.
Gently stir in the cookie pieces.
Bake in the preheated oven for 20-25 minutes, or until toothpick inserted into the center of muffin comes out clean.
Remove from pan and cool on a wire rack, serve warm.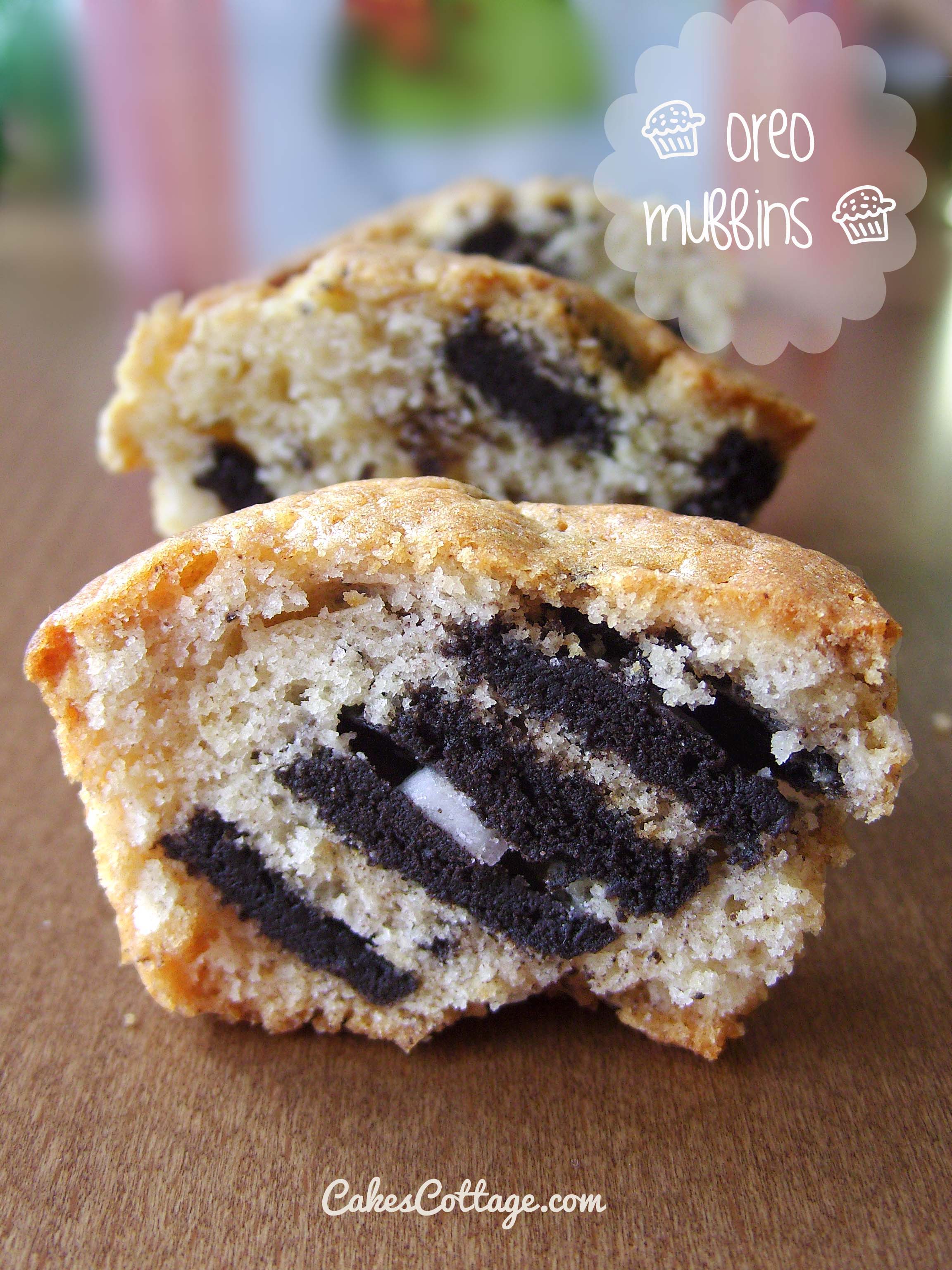 Note : Is the cartoon Muffin man actualy made of Oreo cookies and Sugar ??