This version of sopapilla cheesecake bars is quick and easy with minimal effort. It starts and ends with Crescent Rolls, with simplest cheesecake filling. GOOD TIMES.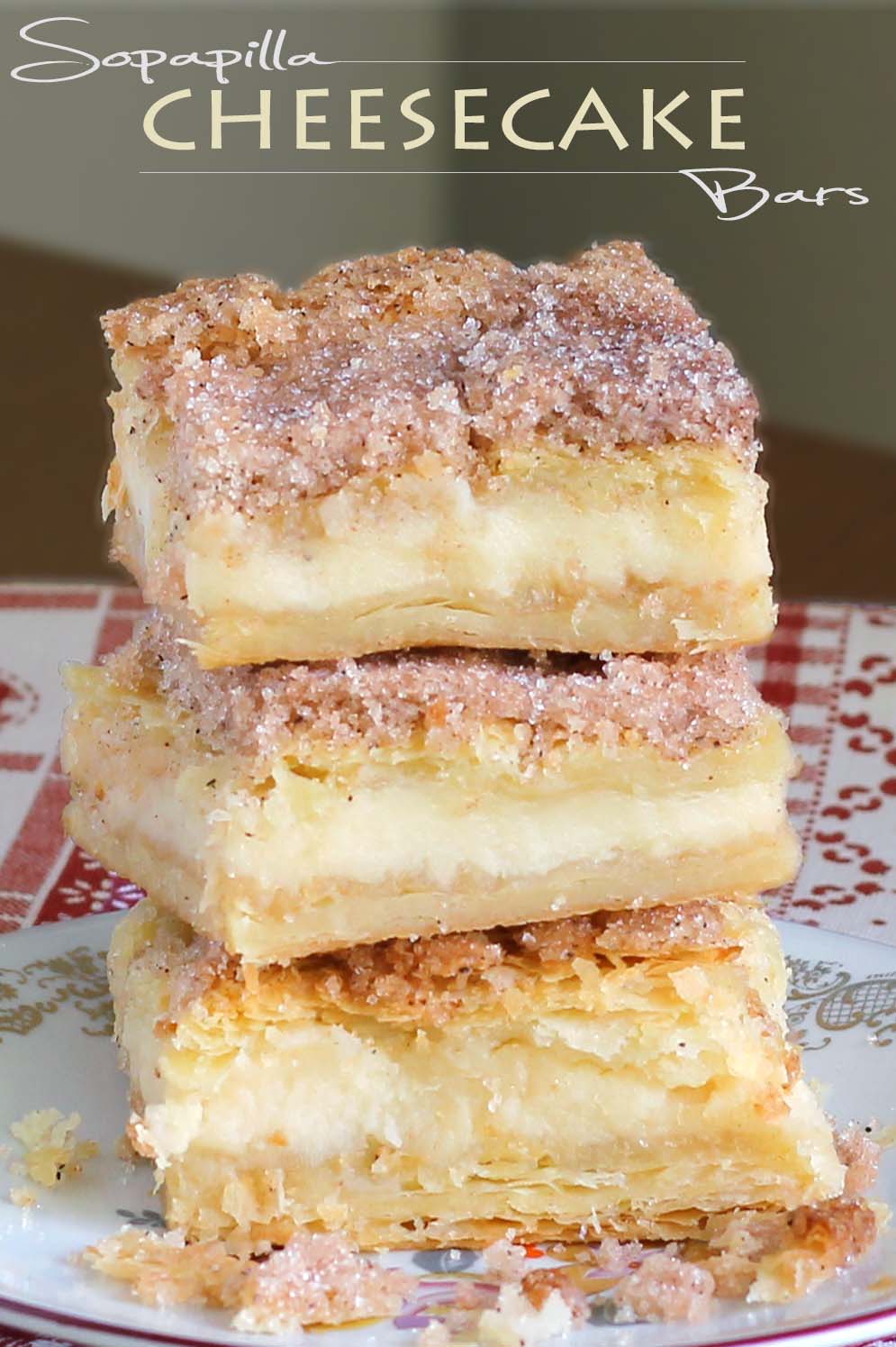 "Cruising" is over and I can easily "sail" in work duties…..
Returning home from the beach one day, we were walking past a restaurant where our attention was drawn by beautifully decorated table, which had the inscription – desert of the day "Sopapilla Cheesecake Bars" so we decided to give them a try. If you are unfamiliar with Sopapillas, they are a light flaky pastry-type bread served with cinnamon sugar or honey – typically served as a dessert in Mexican restaurants. We liked them so much, that we could hardly wait to try them at home.
A few days later we made them together, preparation is more than simple, and the result, in my opinion, total perfection…
We invited dear friends to try something brand new and all of a sudden everything became special in a very "ordinary" day.
Life consists of "little things" and if you are with people you love and if all that you do, you do with love, then they become "huge" things and each of those moments, every prepared meal is really invaluably worth the attention and love that has been invested in it, and for the people who participated in it and enjoyed together.
…..or just simple GOOD TIMES.
Easy Sopapilla Cheesecake Bars
Ingredients
2 (8oz.) packs of Pillsbury crescent rolls
2 (8oz.) packs of cream cheese, room temperature
1 cup sugar
1 teaspoon vanilla
¼ cup butter (melted)
1 tablespoon cinnamon
4 tablespoons sugar
Instructions
Preheat the oven to 350 degrees.
Spray 9 x 13 baking dish with cooking spray.
Press a can of the crescent rolls to the bottom of the dish, making sure to reach edges and keep together.
* bake the first layer of crescent roll dough till just done maybe 5-8 minutes. (Optional, that way I make sure it is done. I don't like raw dough)
Combine softened cream cheese, sugar, and vanilla.
Spread mixture over crescent rolls.
Roll the remaining crescent roll over the top and stretch to the edges and seal.
Brush across the entire top of the crescent roll with the melted butter.
Sprinkle the top with 1 tablespoon cinnamon and 4 tablespoons of sugar
Bake for about 30 minutes, or until golden brown.
Eat warm (it will be a hot mess!) or let cool and chill for several hours before serving.
I prefer the chilled version so I store mine in the fridge,
Slice into bars and serve.