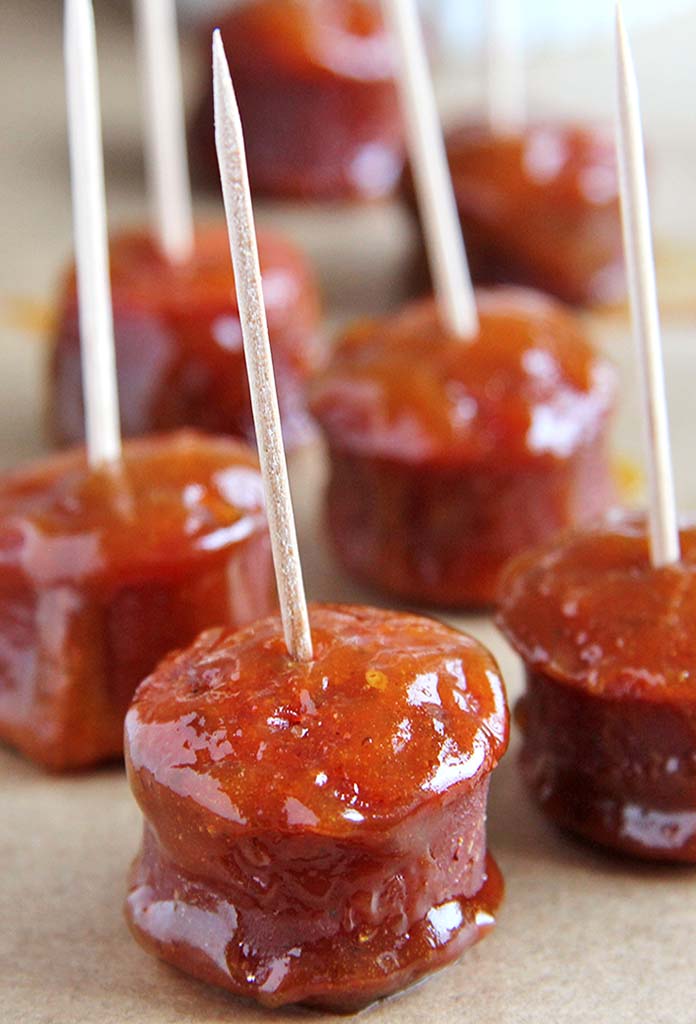 In case you haven't heard, kielbasa is the Polish and Ukrainian sausage.
In English, these words refer to a particular genre of sausage, common to all Central and Eastern European, but in Poland or Ukrainian these are the generic words for all types of sausage, local or foreign.
And i'm just about to stop talking , and you go ahead stack several slices of kielbasa on toothpicks and set out for your guests to enjoy.
Crock Pot 3 Ingredient Kielbasa Bites
Ingredients
2 lb kielbasa or smoked sausage
1 cup apricot preserves
½ cup dijon mustard
Instructions
Cut the sausages into bite-size pieces,set aside.
Combine apricot preserves and dijon mustard in a small bowl and whisk until smooth.
Combine everything in the crock pot and cook on low for 4 hours.
Serve immediately.
Note : This post contains two pages
Read our blog about this Crock Pot Kielbasa Bites, with additional photos, at Page 1.