These melt-in-your-mouth pumpkin cookies are a MUST try this fall!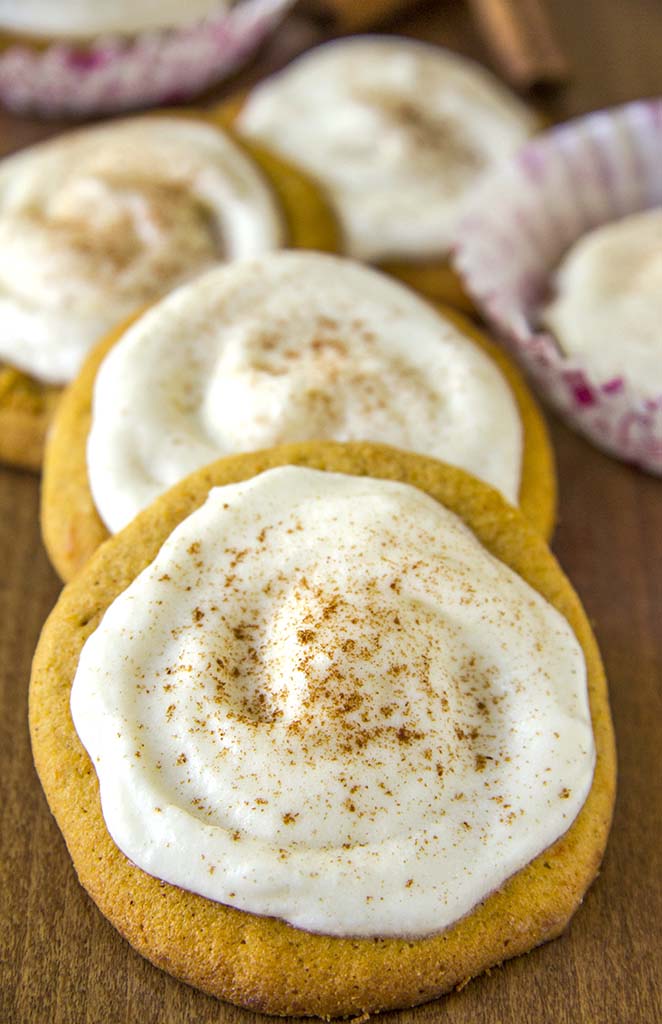 What are you looking forward to this fall season? Earlier this week I compiled a little list of things I want to do this fall. Don't get me wrong, but I am 100% in the autumn state of mind, and I am truly loving every moment of it. I can't wait to Eat Caramel Apples, Pumpkin Pie Cupcakes and to carve Pumpkins and put them on window box. I Looking forward to Apple Picking, Long Walks and Jumping in Leaves and (maybe) trip to Paris, France…… Seriously, where do i even begin? I dreamed about spending an extended period of time, traveling through France and Europe even from a time of study, eleven years ago. Paris is always the city that makes me feel the most inspired, the most awestruck, the most wide-eyed, the most happy. Having a dream come true is a rare, beautiful, and bittersweet thing. Soooo, back to today sweet treat. My looking forward fall season list is not over, yup, hopefully melt-in-your-mouth pumpkin cookies are on that list. SOFT. FROSTED. PUMPKIN. SUGAR. COOKIES. Yup, that pretty much sums it up.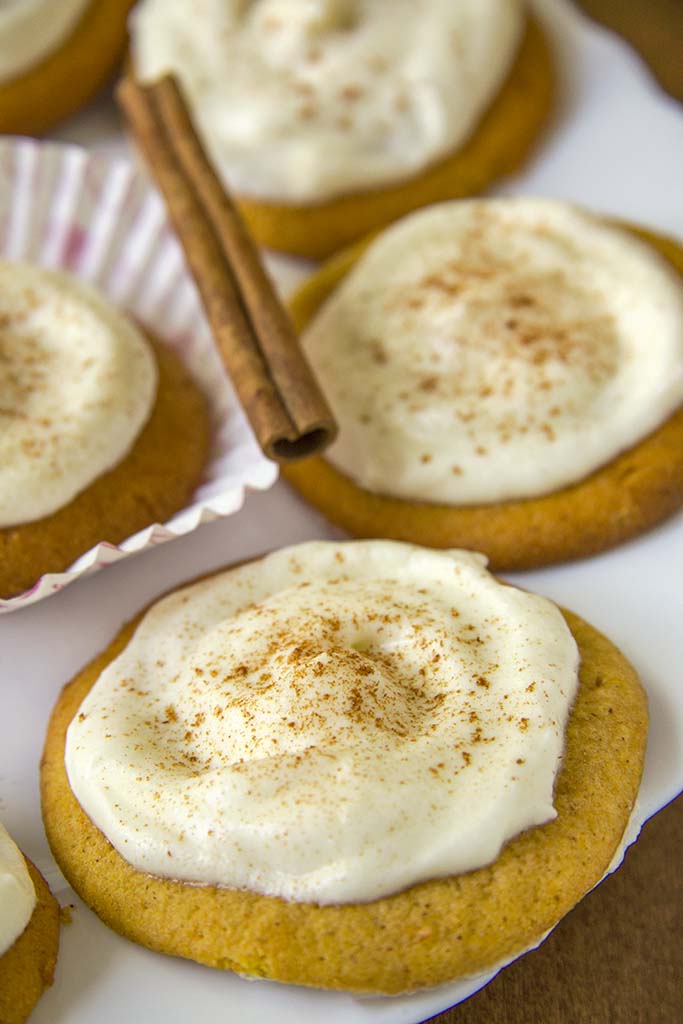 I've been searching for the perfect pumpkin cookies recipe for awhile, don't know about you, but I LOVE a good sugar cookie. Especially if pumpkin is involved in some way. And I FINALLY find on Better Homes and Gardens a chewy, soft pumpkin cookie recipe that – gasp!! – Chewy, chewy, chewy and oh-so-soft. Seriously!! You have to try these cookies this pumpkin season. They are easy to make, stay soft for days and are just the right amount of spicy and sweet. Alone they are kind of boring, but with the glaze, they are addicting.
Melt in your mouth Pumpkin Cookies
Ingredients
1cup butter,melted
1cup sugar
⅔ - 1 cup pumpkin puree
1tsp cornstarch
2cups all-purpose flour
2tsp baking powder
1 large egg
1tsp cinnamon
1tsp nutmeg
1tsp vanilla
1tsp salt
Frosting
½ cup softened cream cheese
½ cup softened butter
3cups powdered sugar
1tsp vanilla
1tsp milk
Cinnamon for sprinkle
Instructions
Preheat oven to 350 degrees F.
Combine flour, cornstarch, baking powder, cinnamon, nutmeg and salt; set aside.
In a medium bowl, cream together the 1 cup of butter and sugar.
Add pumpkin, egg, and vanilla to butter mixture, and beat until creamy.
Mix in dry ingredients.
Drop on cookie sheet by tablespoonfuls, flatten slightly.
Bake for 12 minute in the preheated oven.
For the Frosting:
Cream butter and cream cheese together.
Slowly add powdered sugar and mix with an electric mixer until thick and creamy.
When cookies are cooled- spread frosting on top with an offset spatula.
Sprinkle with cinnamon.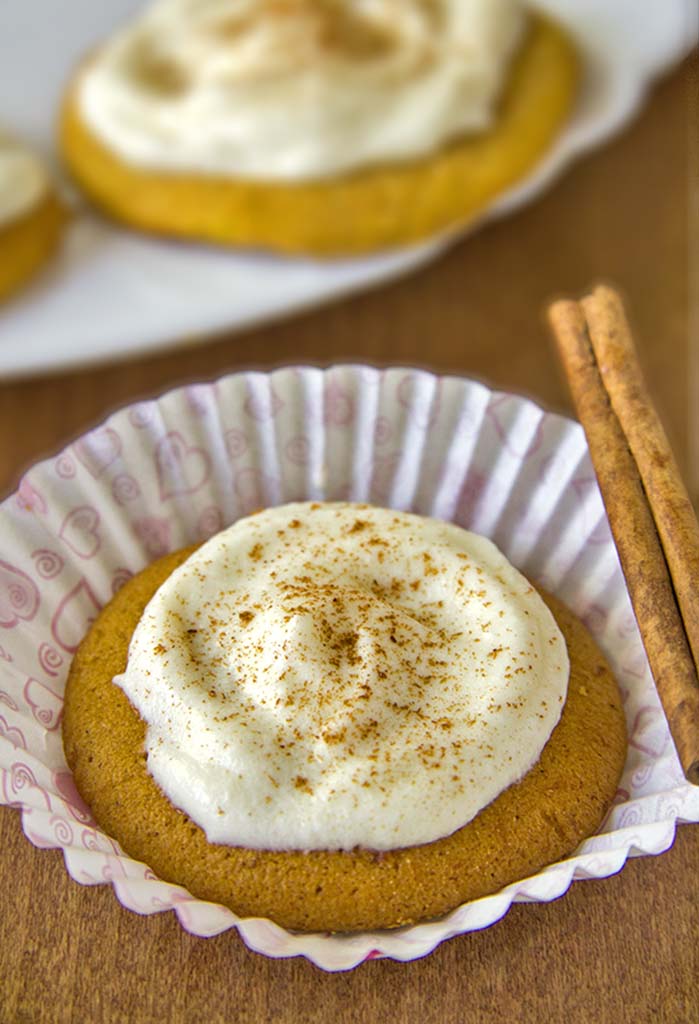 And if you're looking for more pumpkin recipes, check out here. Enjoy! Have a great weekend 😉