Nutella cookies – tender, sweet, heart shaped cookies with lots of creamy Nutella.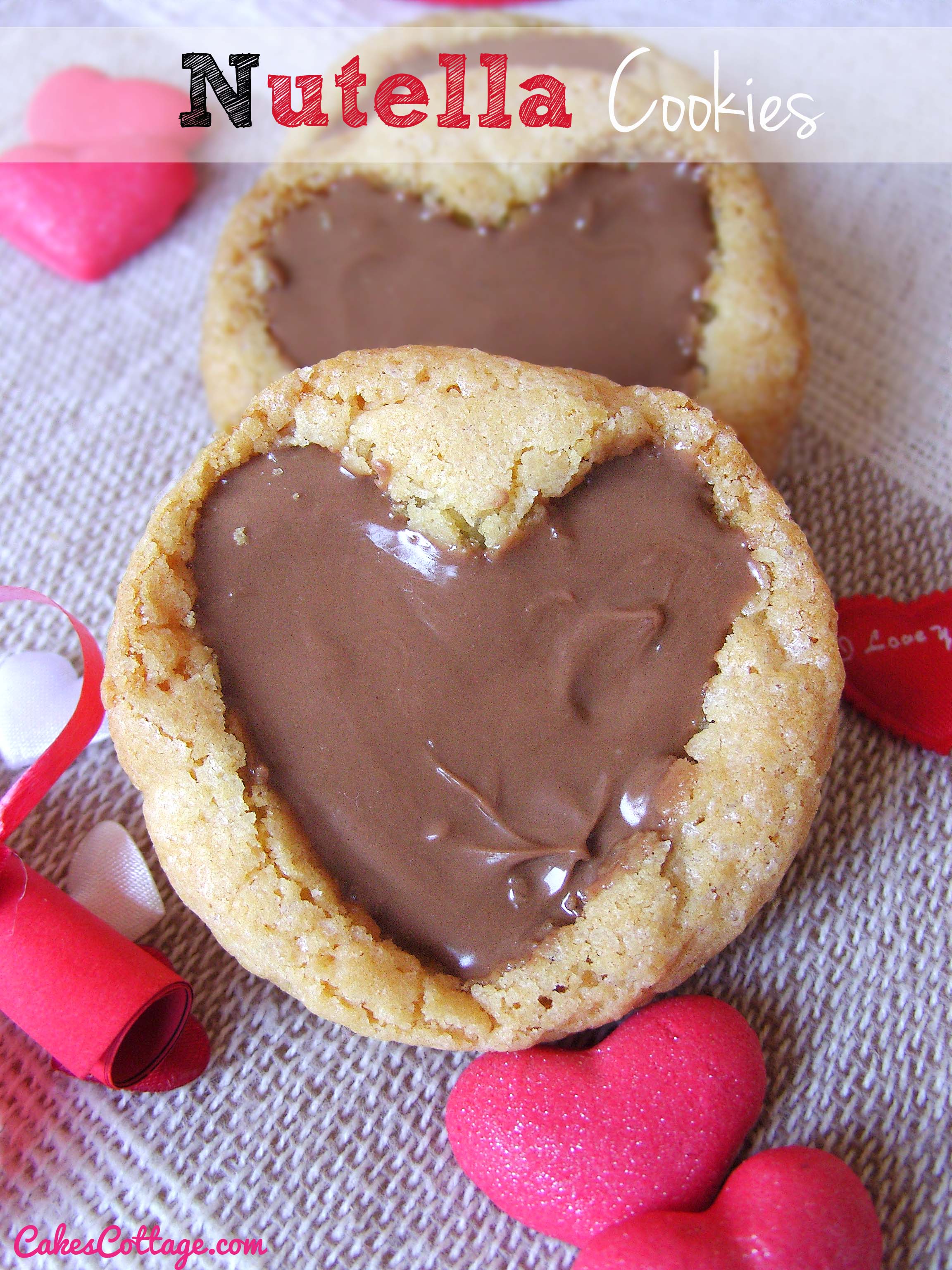 A Valentine chocolate lover dream come true.
I know what you're thinking. "No way, another nutella recipe?" Well, yesterday we were out most of the day visiting shopping malls.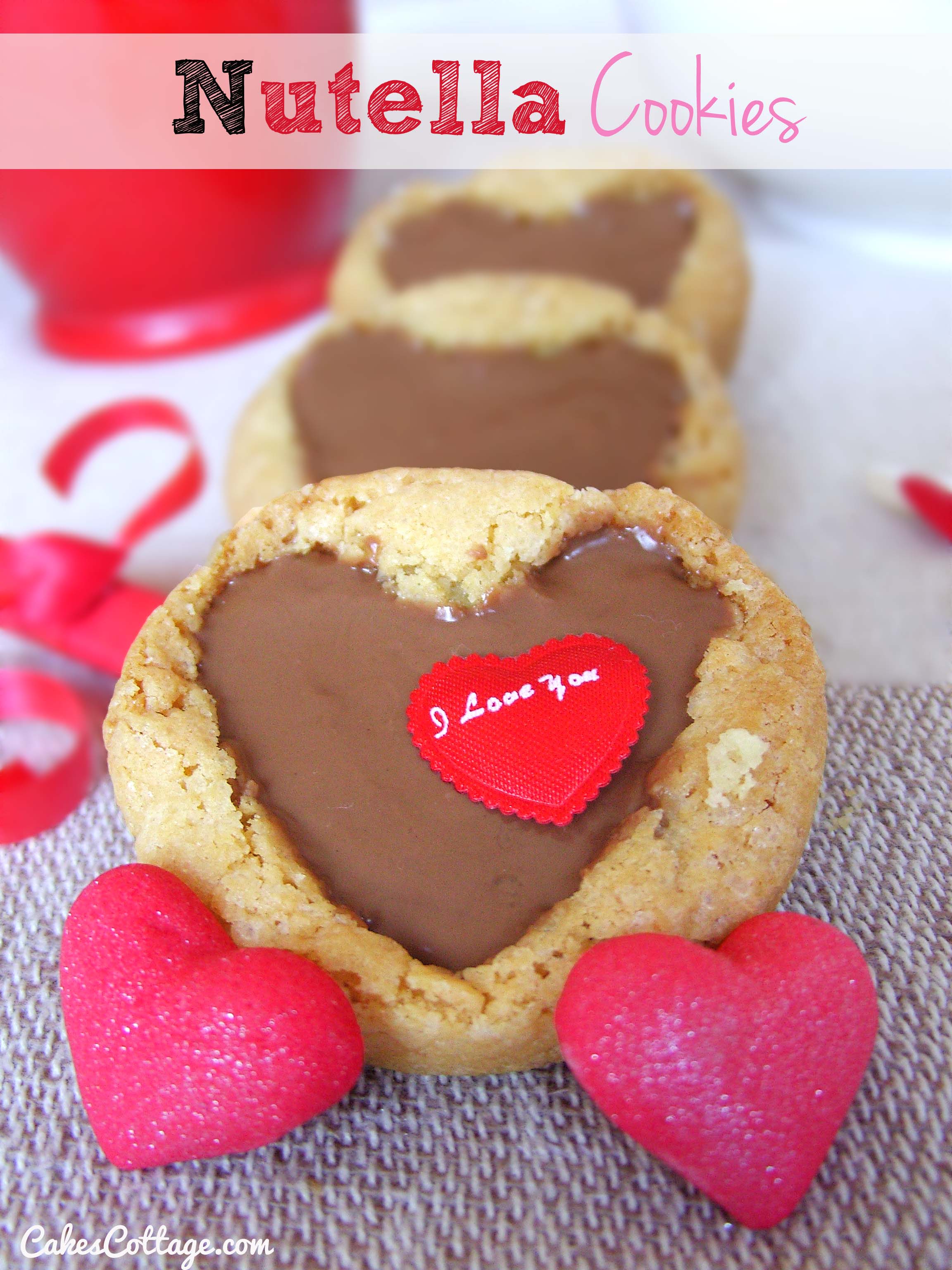 Everywhere I turned there was chocolate, hearts, cookies, nutella( has anyone else seen it, or an I the only one?) and sweet red/pink gifts. And in all this pre-Valentine's excitement I kind of lost track myself plus today is National Nutella Day and there was no way I could have missed this opportunity of sharing another Nutella treat with you. Nutella and Valentine's day do hand in hand. They are just meant to stick together. Like peanut butter and jelly or Easter bunny and Eggs. Thats right, i'm sure you'll hear a lot of excuses, but this Nutella Cookies is a great one lol. Hmmmmmmm, Nutella. *Drooooools, with tongue hanging to the side, à la Homer*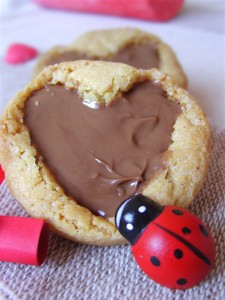 Ladybug took a bite/piece of the heart too lol
Nutella Cookies
Recipe type:
Dessert cookies
Ingredients
cookie dough
1 cup (2 sticks) butter, softened
1 cup white sugar
1 cup brown sugar
2 eggs
2 tsp vanilla extract
3 cups all-purpose flour
1 tsp baking soda
pinch of salt
filling
½ to ¾ jar of Nutella
Instructions
Preheat your oven to 375 degrees F.
Lightly spray muffin pans with baking spray or use silicone muffin pan.
Cream butter in a mixing bowl, gradually add both sugars and continue creaming until light and fluffy.
Beat in eggs and vanilla and mix thoroughly.
In a separate bowl, sift the flour, salt, and baking soda with a wire whisk until combined.
Slowly add to wet ingredients until just combined.
Roll dough into balls 1 or less inches thick.
Place them in the muffin pan (do not squish down yet!) and bake for 10-12 minutes, until golden brown but not too dark around the edges.
Remove from oven and use a heart shaped cookie cutter to make heartshaped cut on your cookie
and use teaspoon or similar object to press your heartshaped spot down as soon as they come out of the oven.
It creates a almost perfect heart shape for your Nutella to melt in!
Add 1 tsp Nutella to each cup – it will start to melt quickly so you can swirl it to the edges and make it nice and smooth.
Let cool 15-20 minutes in pan (At first the Nutella is nice and melty – be sure to eat at least one cookie this way!), and serve.
Store leftovers in an airtight container for 3-4 days, or freeze for a convenient treat.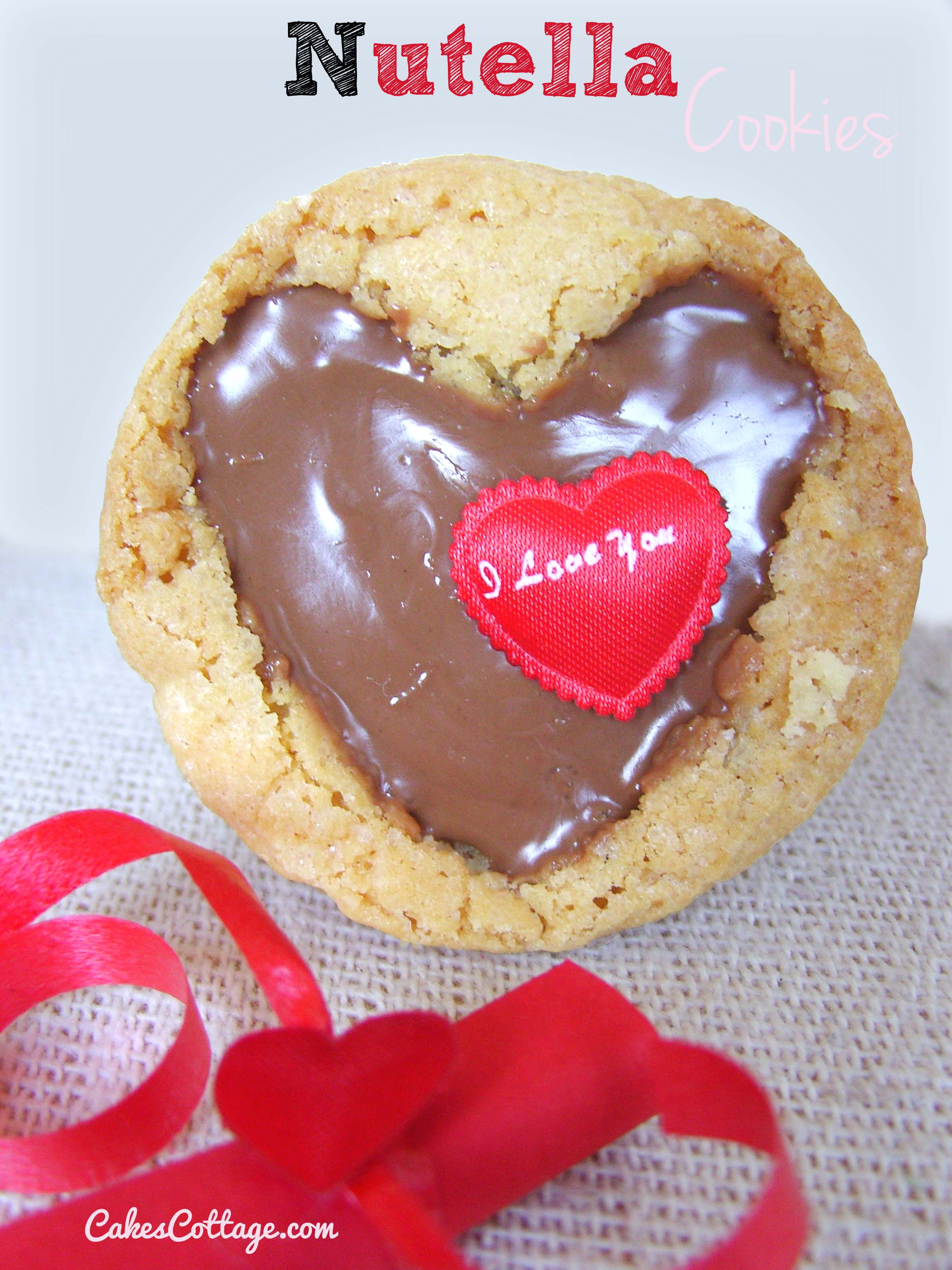 I'm telling you, resistance is futile. You've been looking for these cookies all your life.