How can a dish with only 6 ingredients taste SO good? Think crispy, juicy, moist, tender and incredibly tasty Butter Chicken.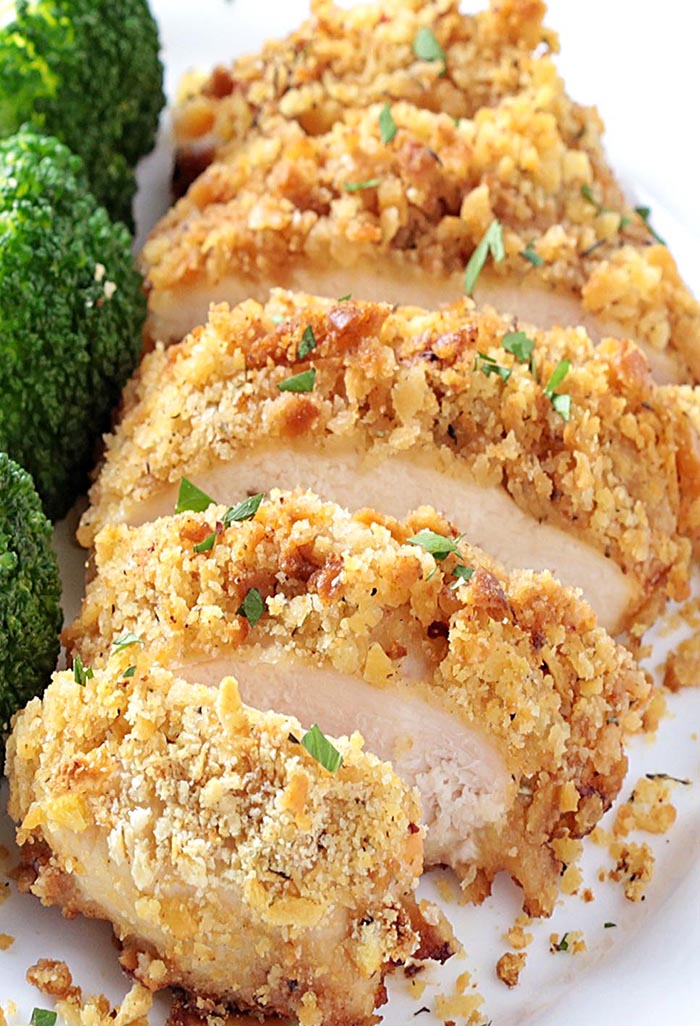 Hello friends! I'm back today with a Famous Butter Chicken recipe, you can throw these together and have them in the oven in less than 10 minutes.
It all started when I was making my meal menu/grocery list for the week, I have a set of "go-to" meals that could be made quickly with minimum effort and planning, but there I was… stuck!
It was definitely a sick day!
Hopefully, chicken is a wonderful starting point for all kinds of easy meals, in addition of ritz crackers, eggs and butter, simplicity never tasted so good.
With 5 minutes of prep time and around 40 minutes of baking time – wonderful crispy chicken was ready. It's totally true and totally amazing, I've been staring at serving  plate for 10 minutes, all googly-eyed and unsure of what to say, Impressive and expeditious are two adjectives which come to mind when describing these crispy, tender Butter Chicken served with a simple side salad or a favorite veggie.
Don't let the limited number of ingredients fool you, I know you'll absolutely love this Famous Butter Chicken.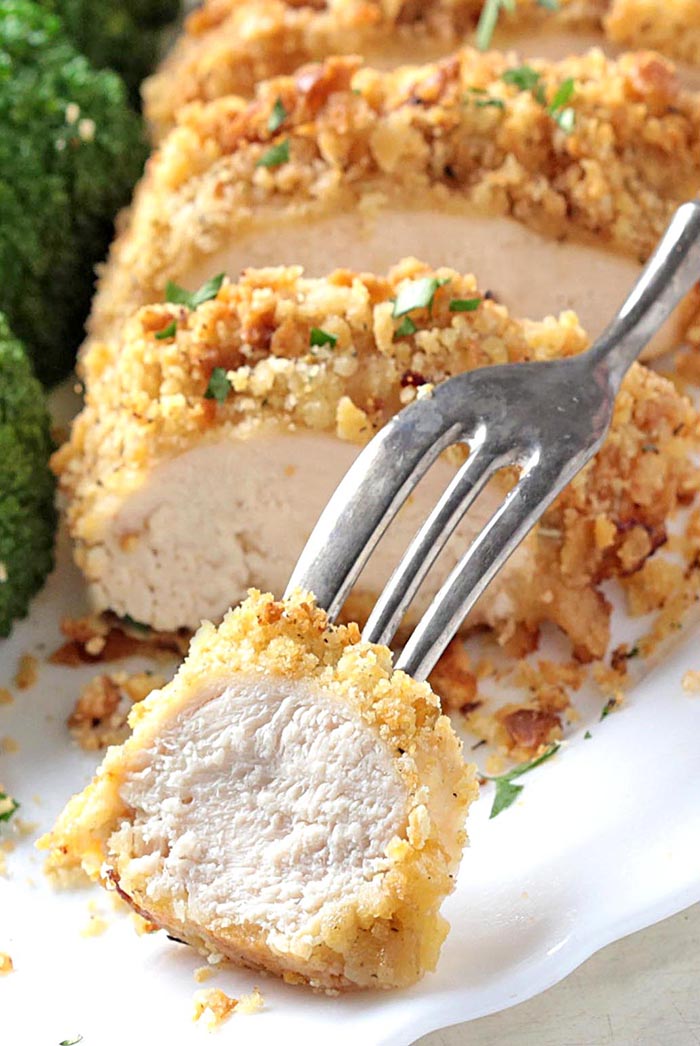 Famous Butter Chicken
Crispy, juicy, moist, tender and incredibly tasty butter chicken. with only 6 ingredients and less than 10 minutes of preparation time.
Ingredients
4 boneless skinless chicken breasts
2 eggs, beaten
1 cup Ritz crackers or similar butter crackers, crushed
½ cup butter, cut into small pieces
½ teaspoon garlic salt
black pepper to taste
Instructions
Preheat oven to 375 degrees.
Place a few pieces of butter in a 9x13 pan. Melt butter in pre-heated oven. Spread melted butter around the bottom of the pan, make sure that there are no dry spots.
In a medium size bowl, mix together crackers, garlic salt, and black pepper.
Place beaten eggs in another medium size bowl.
Dip each chicken breast in the beaten eggs, and then dredge in the cracker mixture, coating it completely.
Place each coated chicken breast in a pan, and put remaining pieces of butter, over the top of chicken breasts.
Bake for 35-40 minutes, until chicken is cooked through.