I promise that no one will be disappointed if they find these Easter Egg Cookie Dough Truffles in their baskets Easter morning!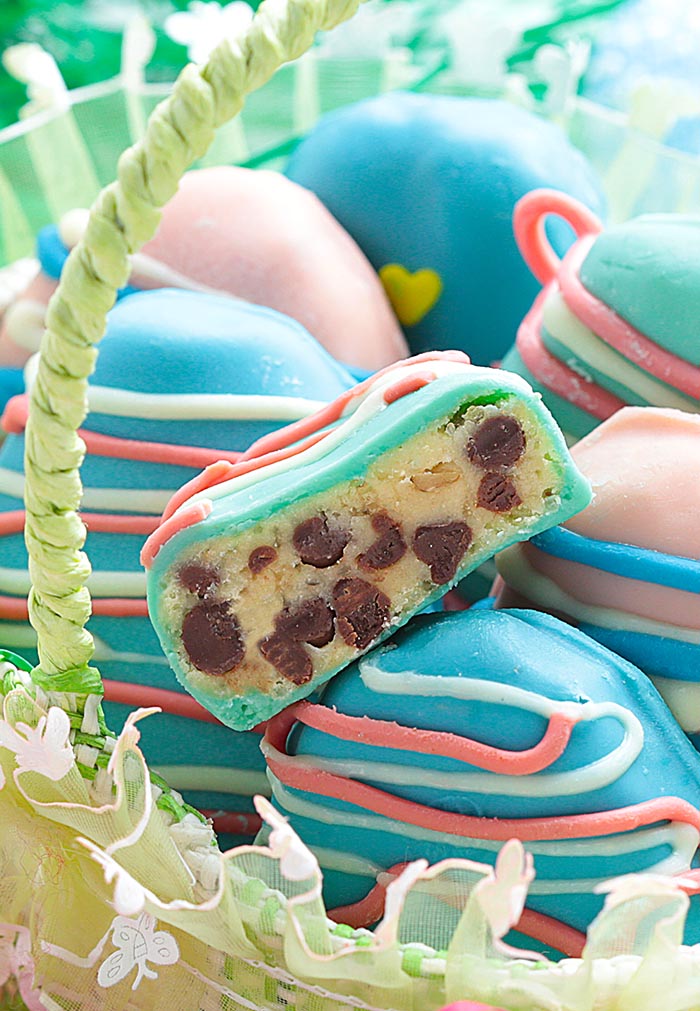 It is the second day of March.
Ugh..do not know how about you, but this is officially one of the coldest, snowiest winters in the past 150 years 🙂  and I'm so thrilled spring is almost here. I look forward to spring every year. New warmth, new life, new beginnings….its always great when spring arrives.
Another reason I look forward to spring is for Easter.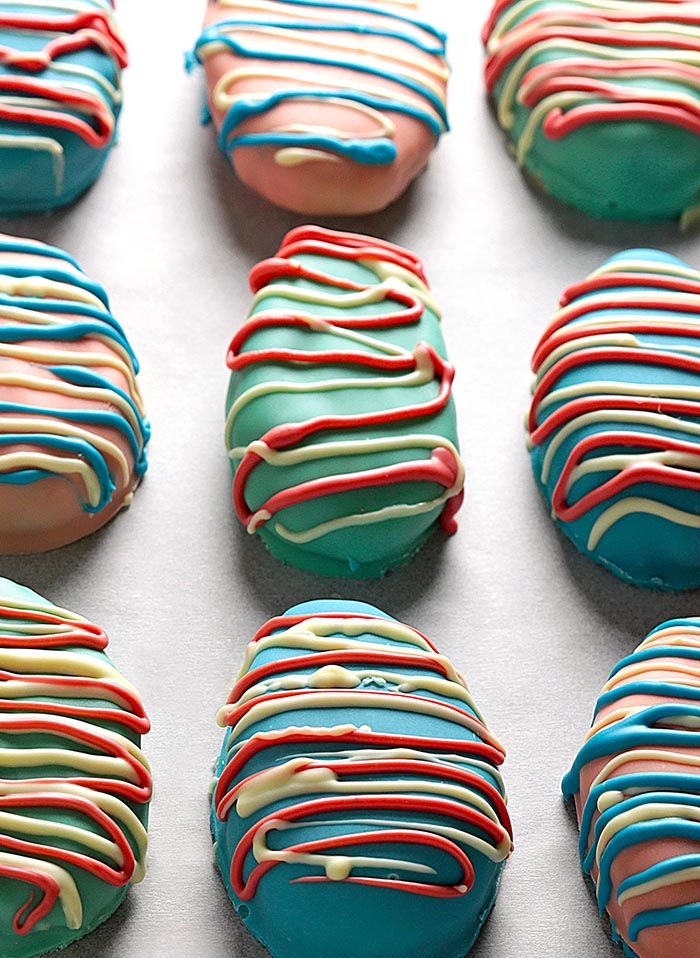 Every year at around this time, I sit at my laptop and wonder what I am going to bring to my holiday parties to blow everyone away.
Easter is just as good an excuse as any. Given how well my last year's Easter egg cookie dough truffles went down with you and my family members, I have decided to revisit that recipe and put a new more festive spin on it.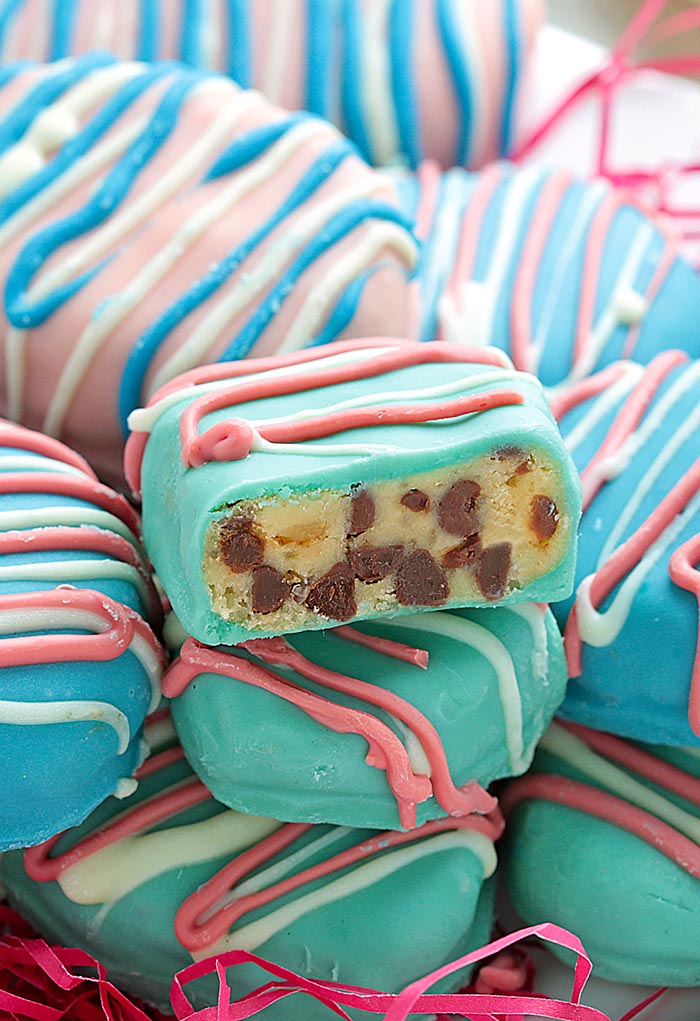 Easter Egg Cookie Dough Truffles
I promise that no one will be disappointed if they find these Easter Egg Cookie Dough Truffles in their baskets Easter morning!
Ingredients
½ cup (1 sticks) butter, room temperature
¾ cup packed brown sugar
1 teaspoon vanilla
2 cups all purpose flour
1 can (14 ounces) sweetened condensed milk
½ cup semi-sweet chocolate chips
½ cup finely chopped walnuts or pecans
Colored Candy Chocolate Melts of your choice for coating and decorating
Instructions
In a bowl combine butter and sugar on medium-high speed until light and fluffy, about 2 minutes.
Beat in the flour, sweetened condensed milk and vanilla until incorporated, beating well after each addition. Stir in chocolate chips and walnuts.
Cover with plastic wrap and refrigerate for about 1 hour, or until firm enough to handle.
Shape mixture into 1 inch balls by rolling a spoonful in the palm of your hand, since the dough is sticky, roll your fingers into flour. This will make it easier to roll.
Then shape dough balls into flat little ovals or egg shapes, ( they look much better flat)
Alternatively, you can roll the dough out to desired thickness, on a floured surface, about ½ inch thickness and use egg shaped cookie cutters to shape the dough to look like flat eggs.
Place on waxed paper-lined baking sheets. Loosely cover and refrigerate for 15-20 minutes or until firm again.
Melt the candy melts according to the directions on the bag.
Dip the cookie dough egg truffles 3-4 at the time into the chocolate, shake off extra and place on parchment paper. Let the truffles sit until hard, about 15 minutes.
Once set, remelt remaining candy melts. Place in a small baggies and cut a small hole in one corner. Carefully drizzle chocolate over truffles.
Store in the refrigerator and serve cold. These can also be frozen for longer storage.