Strawberry Lemonade Bars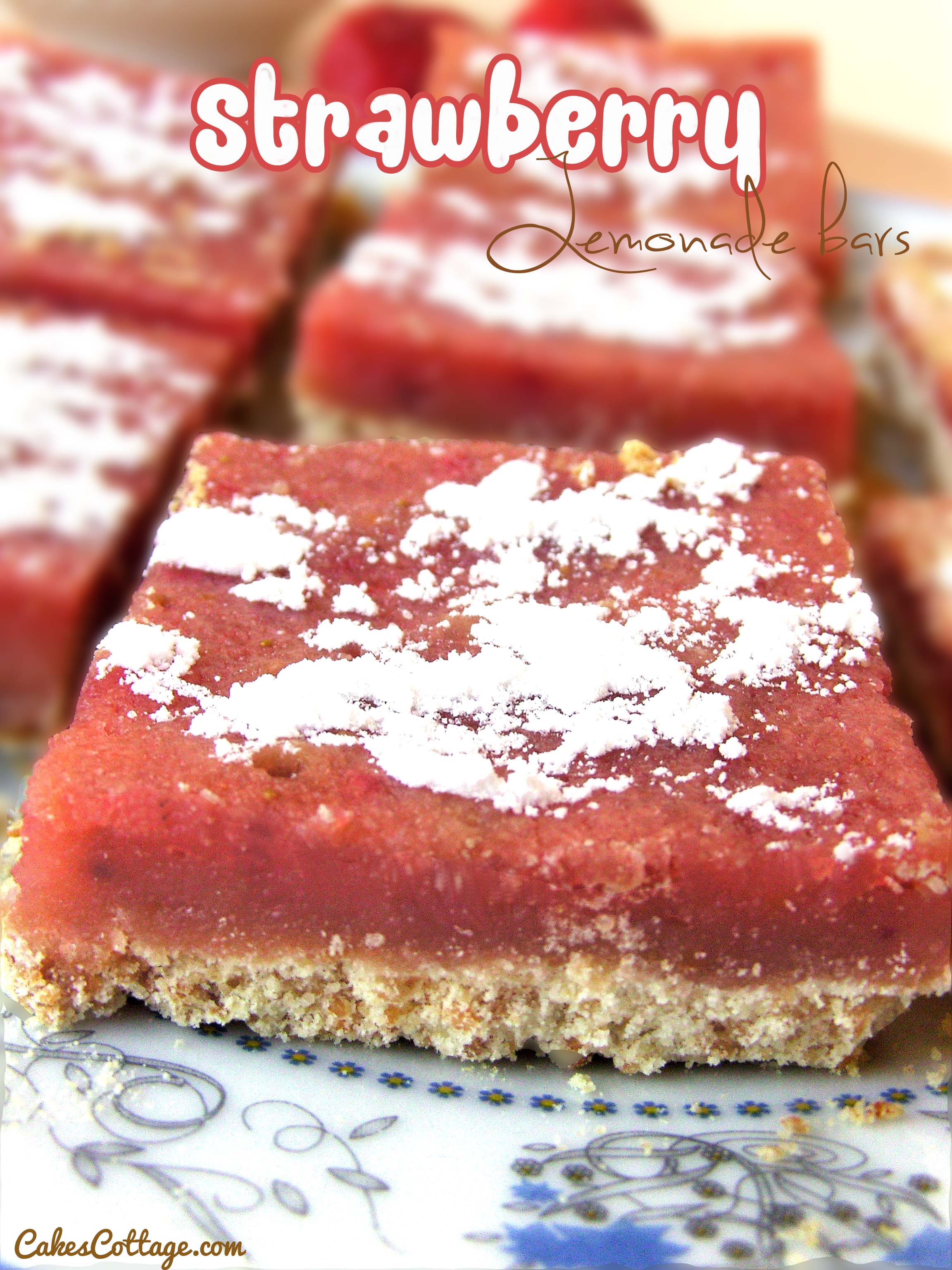 Crust
1 & ½ cups all-purpose flour
¼ cup white sugar
½ cup butter, softened
¼ tsp. salt
Filling
½ cup fresh strawberries, pureed (about ¾ c whole)
1 cup fresh lemon juice
1 & ¼ cups sugar
4 large eggs
3 tsp. lemon zest
¼ cup all-purpose flour
½ tsp. baking powder
¼ tsp. salt
{Optional} Powdered sugar
Preheat oven to 350ºF and lightly grease a 9x13 inch baking pan.
In a large bowl, cream together the sugar and butter until light and fluffy.
Working at a low speed, gradually beat in flour and salt until mixture is crumbly.
Pour into prepared pan and press into an even layer.
Bake for about 17 minutes or until edges are lightly browned.
Meanwhile, combine lemon juice, lemon zest, strawberry puree, sugar, and eggs in a food processor and pulse until smooth.
Add in flour, baking powder, and salt and combine well.
Once the crust is done, gently pour the filling over it and return to the oven and bake for 24-27 minutes or until filling is set.
Let cool completely before cutting into 2-inch bars.
Cut with a damp knife for clean slices.
Sprinkle with powdered sugar and serve
Store bars in the refrigerator, especially on a hot day.
Makes 24 bars.