Snow drop cookies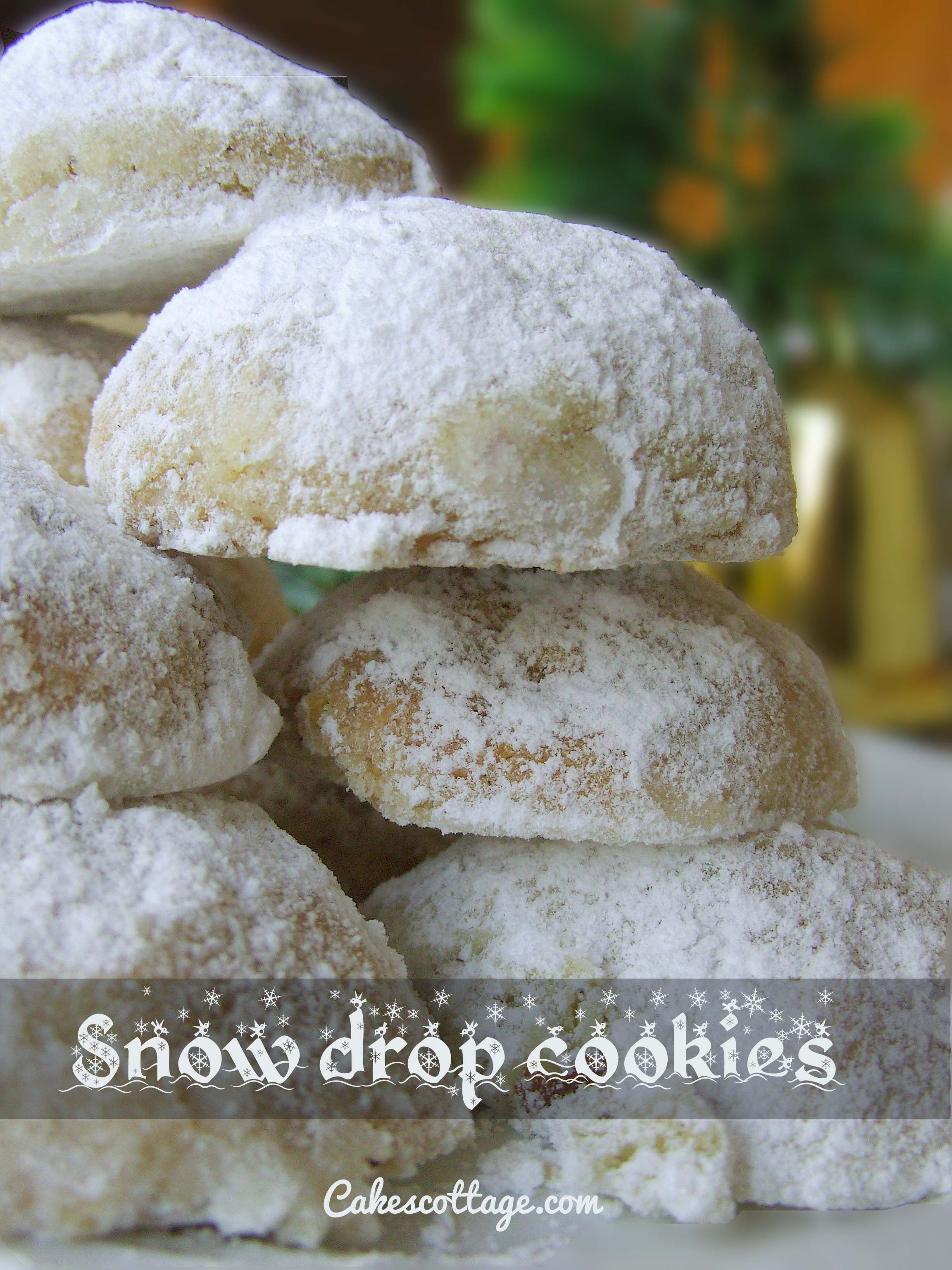 1 cup (2 sticks) butter
½ cup confectioner's sugar (You might know confectioners' sugar as powdered sugar)
Pinch salt
1 cup finely chopped almonds or pecans ( almonds in my case)
2 cups sifted all-purpose flour
1 Tablespoon vanilla extract
1 cup confectioner's sugar for dusting
Preheat the oven to 325°F.
Place the almonds/pecans in the bowl of a food processor that's been fitted with a metal blade. Pulse on and off to break up the almonds/nuts, then process until the almonds/nuts are finely ground.
Cream butter in a mixing bowl, gradually add confectioner's sugar (1/2 cup) and salt and continue creaming until light and fluffy.
Add almonds/nuts, vanilla extract and flour gradually. Mix thoroughly.
Roll the dough with lightly floured hands into 1-inch balls and place the balls 2 inches apart on the pans.
Place dough balls on ungreased cookie sheet.
Bake the cookies for about 20 minutes or until they're light golden brown on the bottoms and around the edges. For even baking, rotate the sheet pans once halfway through baking.
Place the pan on a rack to cool for 5 minutes and sprinkle some of the confectioner's sugar over cookies while still on the sheet, and let them cool before removing from cookie sheet.
Meanwhile, spread the remaining confectioner's sugar on a shallow plate.
Place cookies in shallow plate and roll well so the sugar completely coats the cookies.