Easy Marshmallow Pie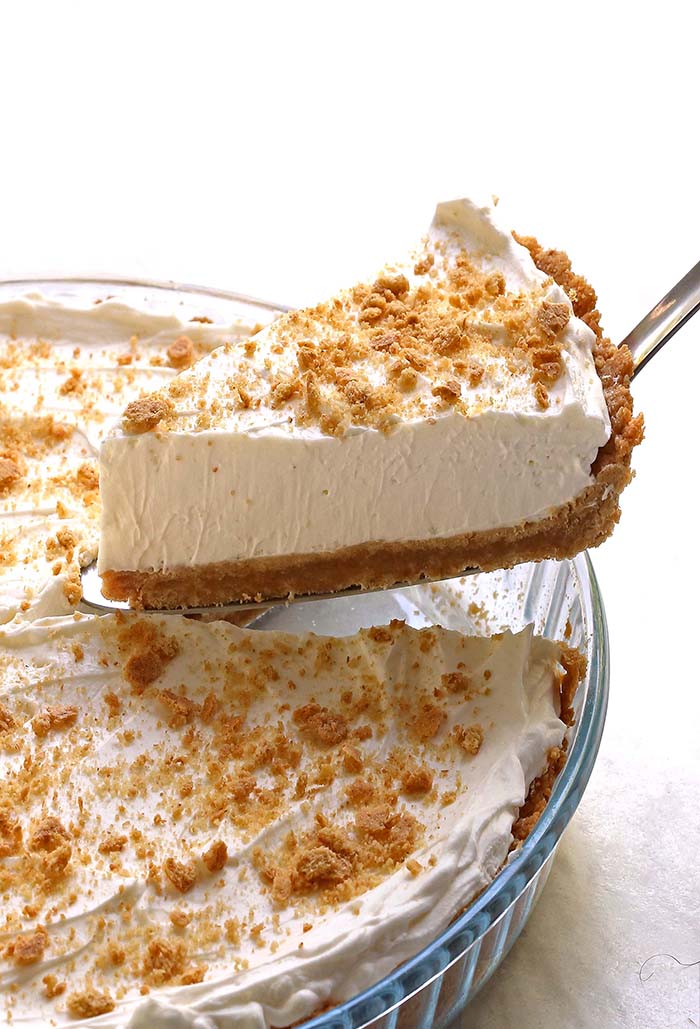 2 cups graham cracker crumbs , about 16-18 full sheets, crushed and divided
⅓ cup granulated sugar
6 Tablespoons butter , melted
10 oz. package mini marshmallows
¾ cups of milk
2 cups whipping cream
Combine 1½ cups of graham cracker crumbs, sugar and butter.
Press into the bottom and sides of a buttered 9-inch pie pan. Place in refrigerator to chill.
Beat whipping cream with an electric mixer until soft peaks form.
Melt marshmallows in the pan over low heat with milk.
Let cool, then mix in whipped cream.
Spoon into pie crust and top with remaining graham cracker crumbs.
Let cool in refrigerator for at least 4 hours or until set.
Garnish, with fresh strawberries if desired.