Easy Garlic Brown Sugar Chicken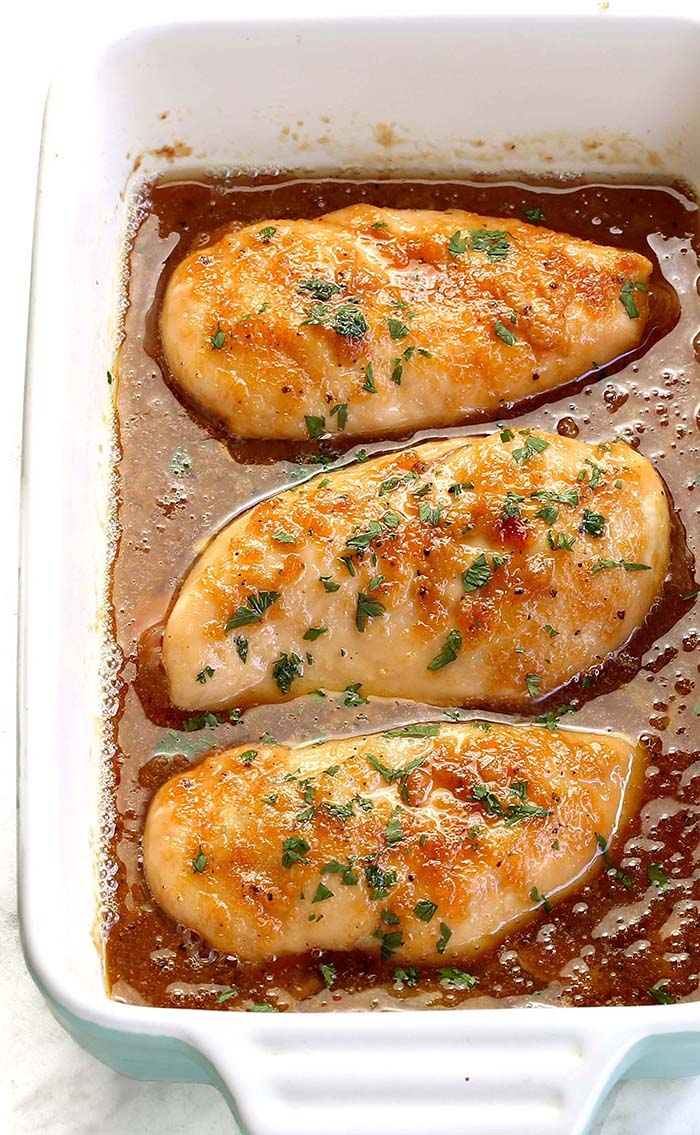 4 medium sized chicken breasts, pounded to an even thickness (about 1-inch thick)
4 cloves garlic, minced
4 tablespoons brown sugar
1 tablespoon butter, melted
salt and pepper, to taste
* Brine: Combine the ¼ cup of salt and 4 cups of warm water in a shallow baking dish and stir it gently until the salt is dissolved.
Add the chicken breasts and let them sit in the mixture to brine for 15 minutes.
Remove the chicken breasts from the brine, rinse them with cold water, then pat them dry with some paper towels.
Preheat oven to 425°F.
Place the chicken breasts in a single layer in a large baking dish. Brush on both sides (turning once) evenly with the melted butter.
In a separate medium bowl, mix brown sugar, garlic, salt and pepper until combined. Then rub 1-2 Tbsp of the mixture evenly over the each chicken.
Bake for 18 minutes, or until surface is golden per photos and video, or internal temperature is 165F using a meat thermometer.
Serve warm, garnished with parsley, if desired.
Recipe by
Cakescottage
at https://cakescottage.com/2018/09/07/easy-garlic-brown-sugar-chicken/