Apple Walnut Squares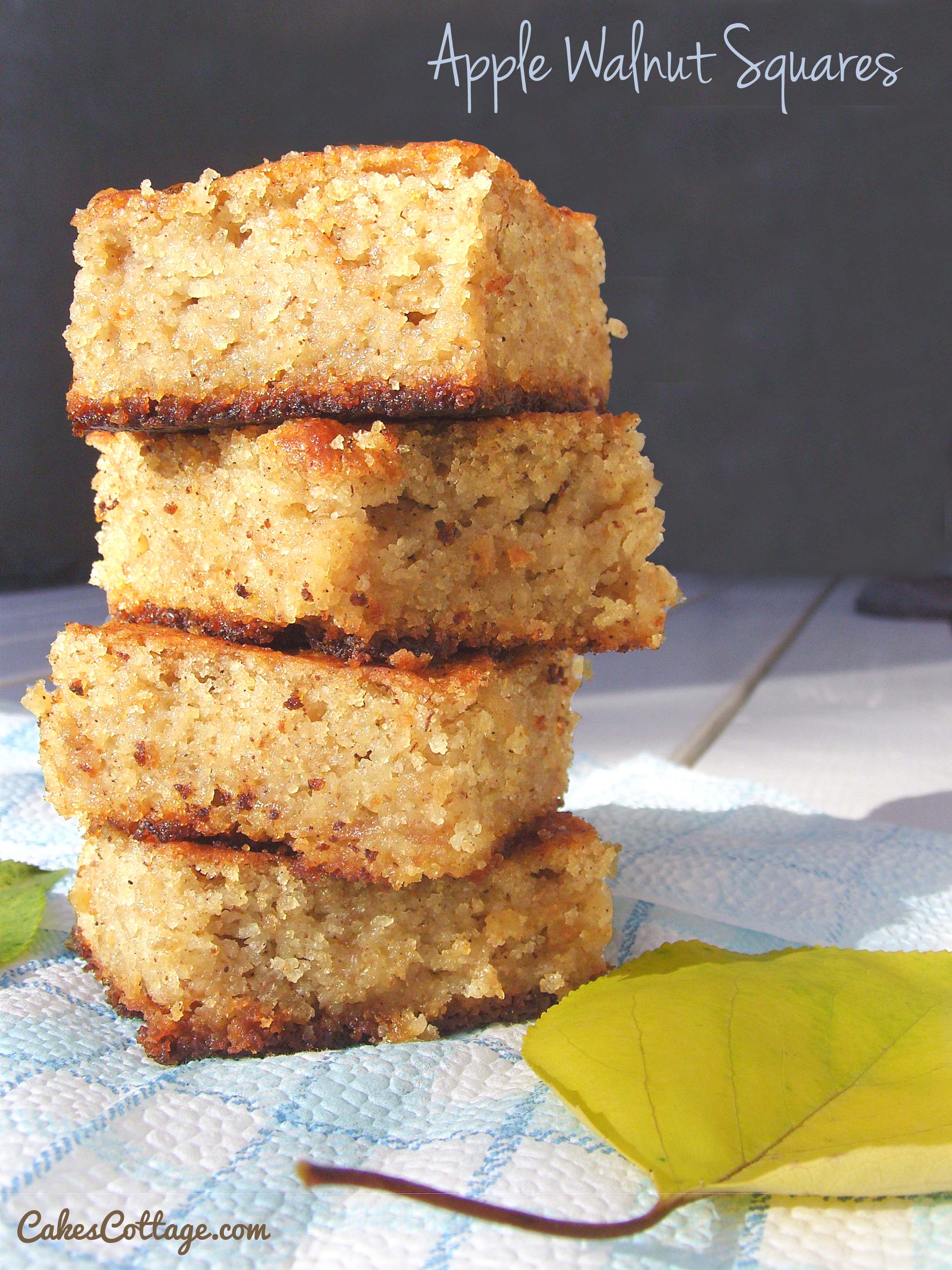 Recipe type:
Dessert Cakes
For Cake
4 eggs
1 cup chopped apple
1 cup finely chopped walnuts
½ cup packed brown sugar
½ cup white sugar
1 teaspoon baking powder
1 cup semolina
½ cup Canola oil
For Sugar syrup
1½ cup granulated sugar
1½ cup water
Preheat oven to 350 degrees.
Beat in eggs in a bowl, one at a time, beating well after each addition.
In medium bow, combine semolina, baking powder, both of sugars and oil.
Add apples, walnuts, eggs mixture and continue mixing until thoroughly mixed.
Roll the mixture with lightly floured hands and place into cake pan ( 13 x 9 ) lined with baking sheet.
Bake in a preheated oven for 30 minutes at 350 degrees F.
Meanwhile, let's make sugar syrup, In a heavy saucepan (at least 5 cup capacity), stir together the sugar and water until the sugar is completely moistened.
Heat, stirring constantly, until the sugar dissolves and the syrup is bubbling.
After 30 minutes remove cake pan from oven and spread the sugar syrup on top.
Turn the oven off and place cake pan back while oven is still hot and leave for 10 minutes to sugar syrup soak up in cake.
After 10 minutes remove from the oven and let cool completely on a rack before cutting into 2-inch squares.