Roasted Heart Potatoes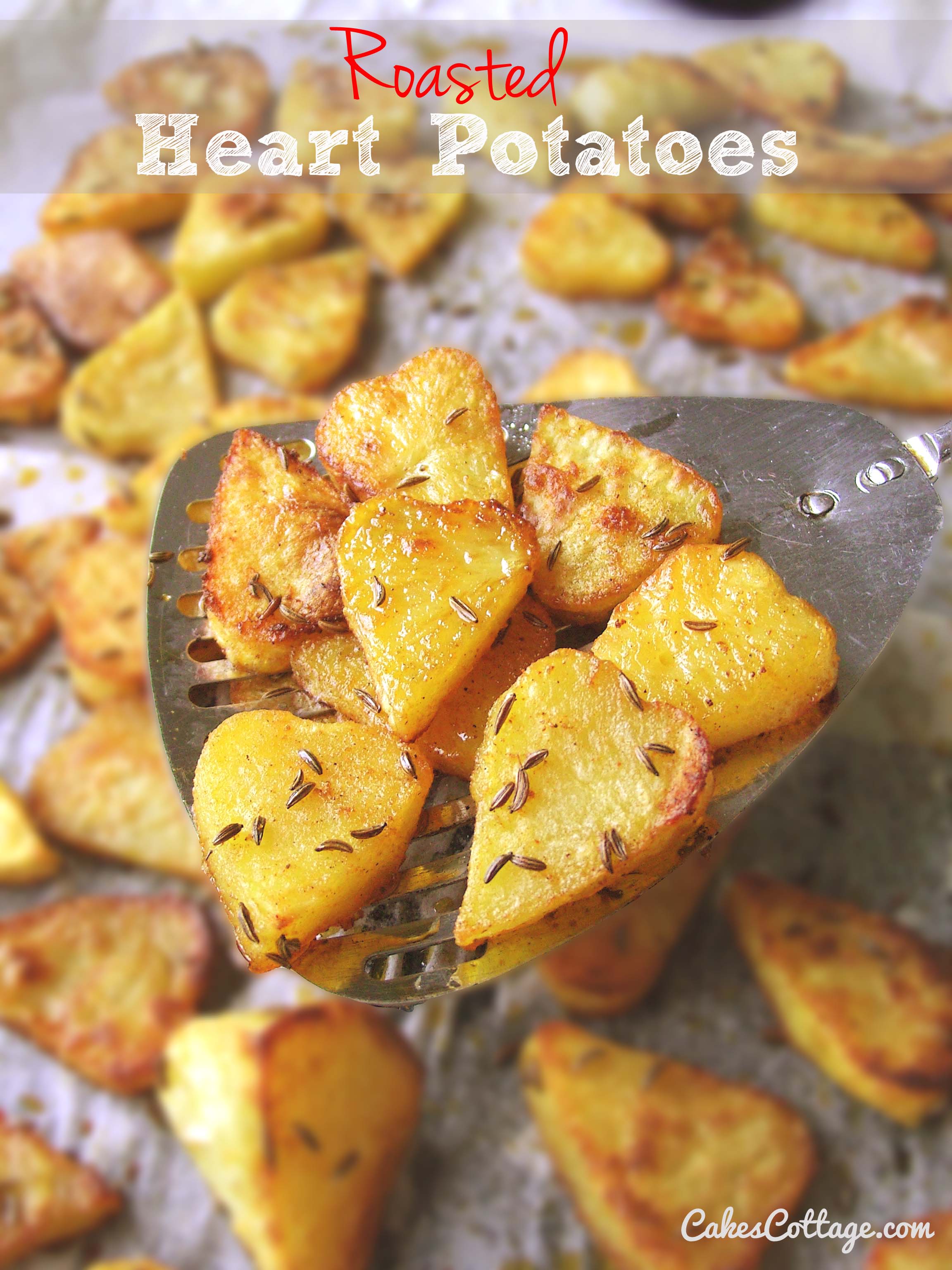 Recipe type:
Main dish - Side dish
5 large potatoes(for 4 servings)
¼cup olive oil
2tsp salt
freshly ground pepper
2tsp caraway seeds
½tsp paprika
Preheat the oven to 400 degrees.
In a pot, pour in water and bring to a boil, add 1tbl salt, then reduce heat to gentle simmer.
Line baking sheet with aluminum foil, spray with non-stick spray or brush with oil.
Peel potatoes and slice them into about ¼ inch thick slices.
Using a small heart-shaped cookie cutter, cut out as many hearts as you can. (usually one or two hearts per slice)
Reserve scraps in water, you can also make mashed potatoes.
Boil the potatoes in boiling water for 3 minutes, drain, and let cool.
Combine all the ingredients for the marinade : olive oil, salt, caraway seed, pepper, paprika.
Pour marinade over potatoes, stir and let sit for 5 minutes.
Spread marinaded potatoes evenly onto the baking sheet.
Roast them for 25-30 minutes, in halftime Flip potatoes over to ensure crust on both sides using an off set silicone spatula.
If your oven has a broiler, broil potatoes for additional 5 minutes or until they are golden on brown.
Serve while hot and crispy.